As we begin a year that I hope will be more benign than '08, let's look at the past and possible future of community savings banks similar to those profiled in my prior piece – How The Fed's Rate Cut Could Hurt America's Small Banks. Specifically, community banks located near the Big Apple, "ground zero" for the 2008 financial crisis.
This piece will:
Summarize typical operating aspects of well-run community banks in the NY Metro area;
Highlight specific credit metrics demonstrating that not even the best-managed community bank can sidestep local economic difficulties;
Develop a simple model of these metrics; and
Calculate how the credit of NY Metro area community banks could continue to deteriorate if a prominent macro forecast is realized.
COMMUNITY BANKS IN THE NEW YORK METRO REGION
Community banks tend to keep their mortgage businesses simple. Many focus their origination efforts on straightforward loans from a much simpler era. In the NY Metro region, the product of choice is the good old 30-year fixed rate fully amortizing loan, with either a conforming or a non-conforming balance.
Community banks such as those described in Washington Monthly's "Too Small To Fail" frequently review mortgage loans by hand, ignore backward-looking FICO scores, and emphasize their personal familiarity with the borrower in their underwriting process. Many, such as the tiny (about $100 million in assets) and closely held savings bank where I obtained my mortgage, generally retain all of their loans on balance sheet rather than sell them off into the secondary market.
Due to the high home prices found throughout the NY Metro region – even today - conservative community banks in the shadow of Wall Street will find that non-conforming loans make up more than half of their portfolio. However, their delinquency and foreclosure rates are typically 50% lower than the national average.
Closely held and tightly run community banks frequently arrange their loan underwriting process so that branch employees can focus on deposit customers. Community banks will frequently pass their cost savings on to their customers in the form of higher deposit rates. The closely held savings bank in Bergen County, that originated my loan (for example), currently pays 115 bps above the national average rates for 6 month and one year CD's, as reported by banx.com.
What is remarkable about these NY Metro area community banks is that they are flourishing just across the Hudson River from the Big Apple – home to 2008's biggest financial failures and (now dormant) non-agency securitization business.
To appreciate the impact of this securitization shutdown on the NY Metro economy, let's look at what the Fed wrote in its Employment in the NY – NJ Region: 2008 Review and Outlook.
The Fed emphasized the significance of the financial sector to the NY Metro economy, and provided reasons why the downturn "here" could be worse than elsewhere:
While national conditions will influence the path of regional employment going forward, developments and trends in New York City's finance sector will also come into play.

According to 2007 data, [financial sector] wages and salaries … account for more than 35 percent of total city earnings… A major concern … is the extent to which the current financial turbulence will affect local employment and especially income … in the region's economy as a whole…

The depth and duration of the current … downturn in the finance sector will be an important determinant of the overall employment outlook for New York City…
The sharp losses that accompanied the finance sector weakness in the late 1980s might indicate that the city's finance sector stands on the verge of a significant multiyear downturn in employment and in real earnings.
CREDIT INDICATORS
SoldatTheTop runs the US Real Estate Bubble Blog - Paper Economy, that features the web's best mortgage and housing chart-analytics. I'd like to thank him for graciously providing me with historical data on non-performing loans for the NY Metro community bank sector as well as MBA figures for industry-wide foreclosure starts.
"Non-performing loans" are typically loans that are 90 days or more delinquent. Foreclosure typically begins AFTER a loan is more than 90 days past due, although recent "bailout" modification efforts have slowed down the foreclosure process.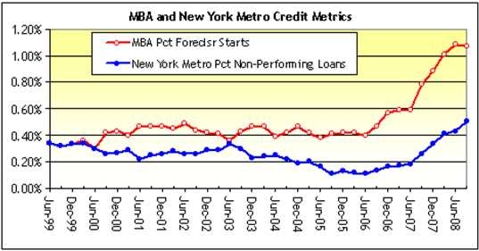 Figure 1: MBA and New York Metro Community Bank Credit Metrics
Nevertheless, the chart above compares these two metrics and is consistent with my earlier discussion of community bank credit trends.
I'd like to now take a forward-looking approach and develop simple models that "explain" both NY Metro community bank and MBA figures, and then use these to "peer", Janus-like, into the future.
SIMPLE CREDIT MODELS
The simplest credit models of community bank non-performing loans or the MBA's foreclosure starts, relate each credit metric to two factors:
Annual Change In Home Prices; and
Unemployment Rates.
For the NY Metro community bank data, the best explanatory variables are the NY-Northern NJ-LI MSA unemployment rate and conforming home prices as measured by Freddie's Conventional Mortgage Home Price Index, "CMHPI". Even though, as noted above, many NY Metro loans are non-conforming, it appears that their conservative underwriting approach imparts a "conforming feel" to a largely jumbo loan portfolio.
For the MBA data, the best explanatory variables are the nationwide unemployment rate and conforming/non-conforming home prices (i.e., S&P Case Shiller), both of which are intuitive.
Below are charts depicting the actual and fitted series for NY Metro community banks and the MBA. Note that the scales differ in each chart.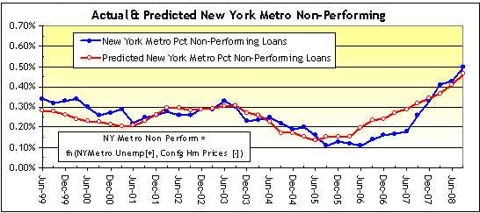 Figure 2: New York Metro Community Bank Non Performing Model
Figure 3: MBA Foreclosure Model
MACRO FORECAST – US & NEW YORK METRO
The following charts summarize a prominent macro—forecasting service's latest forecast for housing and unemployment, both nationally as well as in the NY Metro region in which I live. The green line in each marks year-end 2008.
Figure 4: Home Price History and Forecast
Figure 5: Unemployment History and Forecast
The two most interesting things about these forecasts are that:
While the unemployment forecasts are more or less synchronized, NY Metro home prices start to recover about one year after national home prices; and
Metro New York unemployment peaks at only a slightly higher rate than the national employment rate.
Whether you "agree" with them or not, let's see what happens when we use these national and regional forecasts in our simple credit models for Metro New York community banks and the MBA (i.e., industry).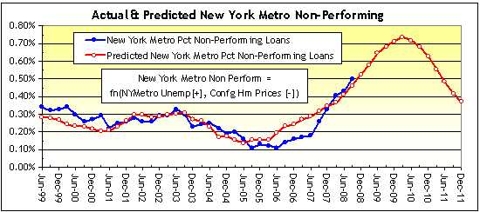 Figure 6: Forecast for Metro New York Community Bank Non Performing Loans
Figure 7: Forecast For MBA Foreclosure Starts
As noted earlier, the vertical scales in each chart differ. However, IF you accept the macro forecast's "prediction" that national home prices will start to recover BEFORE NY Metro area home prices, then you are left with an intriguing result.
Specifically, while NY Metro community banks' credit continues to worsen (due to the macro forecast's delayed NY Metro housing recovery relative to that of the rest of the country) the MBA credit deterioration has, more or less, peaked.
This can be more clearly seen if I place both forecasts in the same chart. This "combined" forecast chart appears below.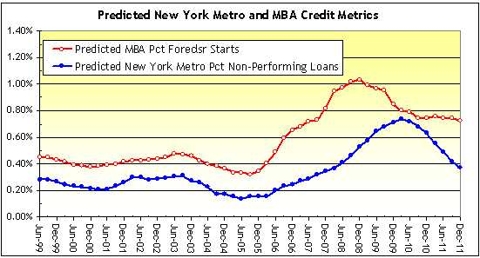 Figure 8: Predicted Metro New York Community Bank and MBA Credit Metrics
The common scale makes it easier to see that, in this simple forecast, NY Metro community banks' credit continues to worsen even as the MBA credit metric begins to improve. In addition, following the June 2010 peak for community banks' credit stress, they do not re-establish the comfortable separation between their credit and the industry – that has prevailed since 2006 - until the end of 2011.
Will things occur precisely as the charts indicate? Of course not. But they are a reminder of a banking analyst's wise words:
At the end of the day, no bank - no matter how good the management or what it does - can sidestep its local economy.
- James Abbott, FBR Capital Markets.
Disclosure: No positions.