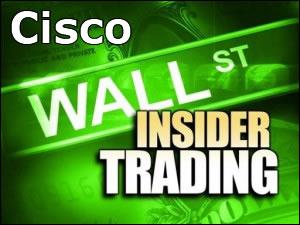 Last week USA Today reported that the vice president and general manager of Cisco's (NASDAQ:CSCO) Connected Energy Networks business unit, Lionel Chocron, knowingly and willingly leaked Cisco's pending financial results to hedge fund consultant Wesley Wang.
According to an FBI press release, "Wang pled guilty in July 2012 to two counts of conspiracy to commit securities fraud. From 2005 through 2008, Wang provided Whitman, among others, inside information on Cisco with the understanding that Whitman would use the information to trade securities."
USA Today reported the following on Cisco VP Lionel Chocron:
Lionel Chocron, a Berkeley neighbor and executive at Cisco Systems' connected energy networks, chatted with Wang in confidence about pending Cisco financial results after Wang assured him he would not trade on the information.

But Wang did not tell Chocron he was passing the information on to others for potential use in prohibited trades.

When Chocron learned about the betrayal last year, he came to Wang's door and 'angrily confronted him,' leaving him shaken, Celio wrote in the defense sentencing memorandum. The two men 'have not spoken since, nor will they soon, if ever,' Celio added.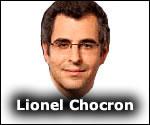 Upon reviewing Cisco's Financial Officer Code of Ethics document (revised - February 2012), it appears Cisco's top executives have given themselves a giant loophole to knowingly and willingly leak Cisco's pending financial results, so long as those leaks are not used for their personal advantage.
The U.S. Securities and Exchange Commission appears to concur with Cisco (view the SEC's insider trading web page). Here's Cisco's response to the USA Today report:
Cisco was not a party to this case nor was any Cisco employee. Cisco has very strict policies and procedures in place around the confidentiality of its financial results.
Personally, I was flabbergasted by Cisco's response. So I reached out to a highly respected editor in the networking news industry for his take:
Hi Brad,

Far be it from me to defend Cisco - I think they should have fired the guy, based on what we know - but it does look to me as though Cisco's statement is one of those lawyerly true-but-misleading types of things:

Cisco was not a party to this case (true in the sense that it was not a defendant) nor was any Cisco employee (ditto). Cisco has very strict policies and procedures in place around the confidentiality of its financial results.

That last part is true, too (or at least an opinion), but doesn't address the issue of whether Chocron violated any of those policies or procedures or not; it just says that they have them. My guess would be that they would not address directly the question of whether Chocron did or not violate them, because they can't discuss personnel matters. Now, it's certainly fair to say that the fact that Chocron is still working there would suggest that Cisco decided that whatever he did was not a fireable offense, but I'm not sure the statement itself confirms that.

Again, IMO, if it went down the way USA Today describes it, there would appear to be little or no doubt that the guy should have been fired, even if Wang hadn't been an inside trader who got caught and convicted. Spilling to your neighbor the financial services guy should get a financial officer fired even if the neighbor is as honest as the day is long. Then again, maybe this kind of thing is so pervasive in business that we (or at least I) don't understand and that those who do understand would see what Chocron did as ordinary gossiping. I would hope not, but I'm always underestimating the amount of abusive and corrupt behavior that is tolerated in the business (and political) worlds.
So I'm amazed that just last month Cisco's Connected Grid Facebook web page reported Lionel Chocron was still "sharing his thoughts" and appears to have received no punishment for leaking Cisco's pending financial results.
Why investors and Cisco shareholders should be concerned:
Because upon earnings announcements, Cisco's stock price will often experience wild price swings, for example May 9, 2012:
Cisco Systems' (CSCO) turnaround story could be on hold...shares fell more than 8% in after-hours trading when the company detailed flat sales in its routing and Web collaboration businesses.
Why investors should beware:
Since it now appears a Cisco executive received no punishment for leaking pending Cisco financial results, it would be prudent to exercise extra caution when accumulating or unwinding a Cisco stock position just before a Cisco earnings announcement. After all, other than perhaps "embarrassment" if exposed, it appears Cisco executives leaking pending Cisco financial results suffer no punishment.

Disclosure: I have no positions in any stocks mentioned, and no plans to initiate any positions within the next 72 hours. I am a reseller of refurbished Cisco hardware in the secondary marketplace. I wrote this article myself, and it expresses my own opinions. I am not receiving compensation for it. I have no business relationship with any company whose stock is mentioned in this article.