According to the U.S. Weekly Leading Index (US WLI) released on 01/09/09 published by Economic Cycle Research Institute (ECRI), the economy still remains near the low point in the cycle. Lakshman Achuthan of ECRI states:
While WLI growth has inched up over the past four weeks, it remains deep in negative territory, indicating that an economic recovery is not yet in sight.
The US WLI has a slight lead over business cycles.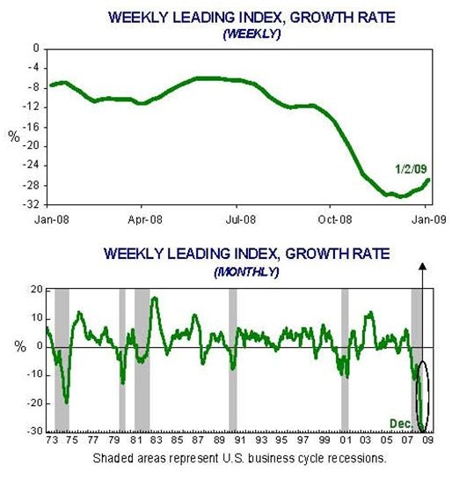 As a leading indicator, the WLI is demonstrating that economic conditions in the future are going to be worse than they are today.
Disclosure: none