Shares of Isis Pharmaceuticals, Inc. (ISIS) will be in the spotlight today after the Food and Drug Administration approved a new drug Tuesday that treats a rare inherited disorder that causes extremely high cholesterol levels.
The drug, which was developed by Isis Pharmaceuticals, will be marketed under the brand name of Kynamro by Genzyme. Sanofi (NYSE:SNY) bought Genzyme back in February 2011 for more than $20 billion.
Kynamro, which was first approved as an orphan drug by the FDA, will be Isis's first drug to reach the market. The company's shares rallied more than 8% in after-hours trading on the news. The FDA approval also triggers a $25 million milestone payment to Isis from Genzyme.
Isis long sought the approval of the drug, which was not certain in the past, as there were questions about its links to cancer. Though, it will still carry a warning label about the risk of liver toxicity, Kynamro could now become the first commercial success for the gene silencing technique, called Antisense, a long-sought technology that can shut off the specific genes that cause the disease.
Antisense Technology
Isis has been pursuing Antisense technology since the company's founding in 1989. Antisense technology was first effectively used in plants to alter the levels of various degradative enzymes or plant pigments. Soon after that it was applied to mammalian cells.
On the other hand, Gilead Sciences (GILD) , which was also founded in the late 1980s to pursue Antisense technology, gave up on the technology after several years of failures. Gilead eventually sold most of the patents related to the technology to Isis and decided to develop antiviral drugs using other techniques.
Antisense drugs work essentially by shooting the messenger. The recipe to make a protein is carried from a gene in the nucleus into the body of a cell by a single strand of RNA, called messenger RNA or mRNA.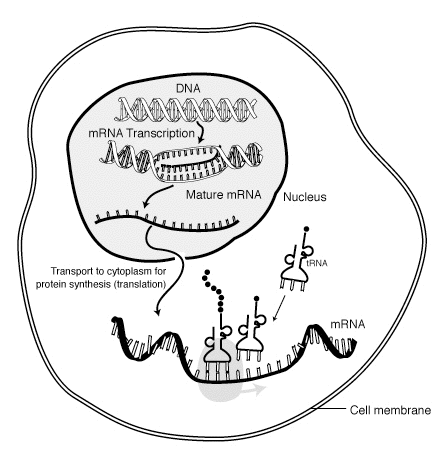 Antisense drugs are small snippets of synthetic DNA or RNA that bind to that messenger RNA in a way that inactivates or destroys it.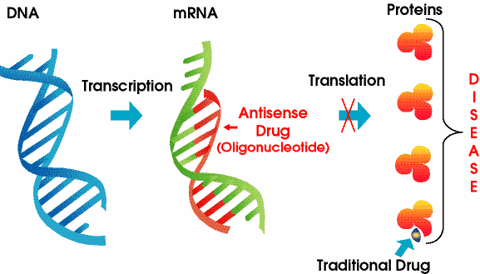 An Antisense drug can be made to shut down any gene, in Kynamro's case, apolipoprotein B, but it has been difficult to deliver the drugs into cells with sufficient potency and lack of toxicity. Companies have developed ways to chemically modify the drugs to help in that regard.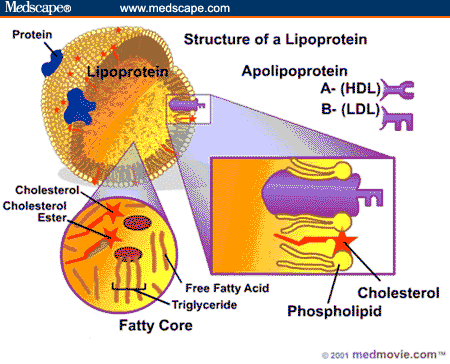 Apolipoprotein B is involved in the formation of particles that carry cholesterol in the blood.
Now that Kynamro has been approved, experts believe that the Antisense technology is finally poised to fulfill its promise after over two decades of research and numerous disappointments.
Stanley T. Crooke, the founder and chief executive of Isis since its inception, never gave up, and always believed that the long period of development was not unusual for a new technology:
I told people it would be at least 20 years and $2 billion before we knew if the technology would work. We think it's a seminal day for the technology and the company.
M. Krieg, chief executive of RaNA Therapeutics, an Antisense drug developer in Cambridge, Massachusetts said:
What many people have been waiting for is validation where someone actually makes a profit and where patients actually benefit.
Isis's two rival companies, Prosensa and Sarepta Therapeutics (NASDAQ:SRPT) are also developing drugs using Antisense technology.
Kynamro will now share the market with Aegerion's (AEGR) Juxtapid, which won approval last month. Juxtapid is a once-a-day pill, while Kynamro, unlike its statin competitors, doesn't come in pill form and actually requires injection once a week. Both drugs will cost an average of $250,000 a year, with Kynamro expected to generate $50 million in 2016 and over $400 million in peak sales by 2020.
Disclosure: I have no positions in any stocks mentioned, and no plans to initiate any positions within the next 72 hours. I wrote this article myself, and it expresses my own opinions. I am not receiving compensation for it (other than from Seeking Alpha). I have no business relationship with any company whose stock is mentioned in this article.