A little market history for you care of the Dow Jones Wilshire 5000, the broadest measure of U.S. stocks. President Obama may have a troubled economy to deal with, but as the Bush team exits the White House they've set the bar low for the performance of equities compared to the past four administrations.
From Wilshire Associates: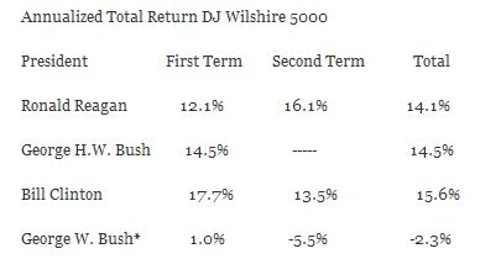 *With the exception of President George W. Bush, the dates are inclusive of each President's term. The data for President Bush (43) is as of Friday, January 16.