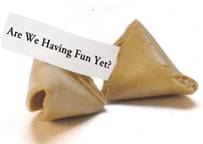 The casino environment that has become Wall Street and investing in general continues. It leaves mainstream investors scratching their heads, but even more importantly, it's a major turn-off.

We had become oversold and in such conditions a stampede is easy for some trading desks and hedgies to start in the opposite direction. Besides, it's fun to squeeze the shorts right?

So, what sparked the rally? Earnings and a positive outlook from IBM (NYSE:IBM), a late short squeeze in crude oil from Da Boyz in the trading pits, and a sense that more bailouts (oh goody!) are coming for our banker friends as hinted by the tax cheat Geithner.

Volume was higher than yesterday while breadth was just shy of a 90/10 positive day for this day in the casino.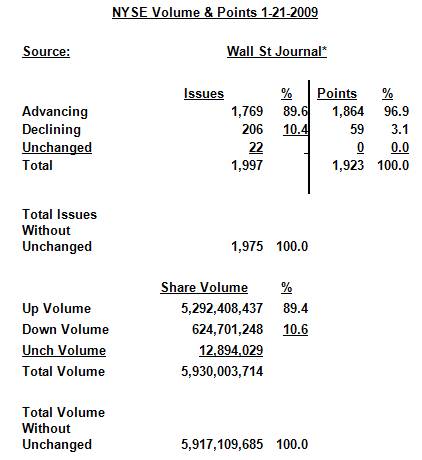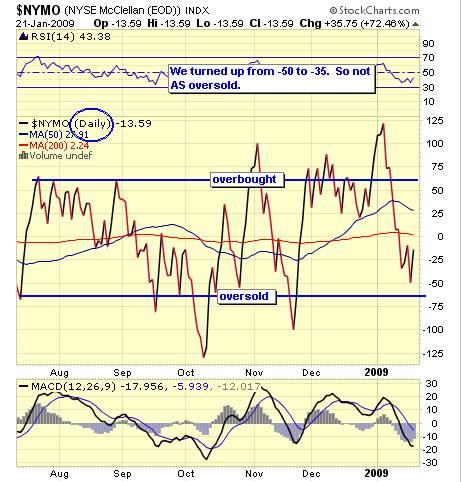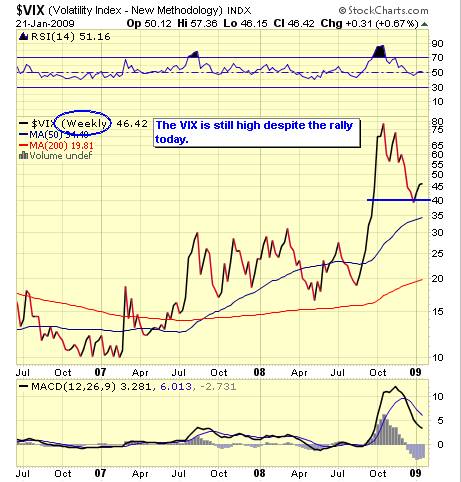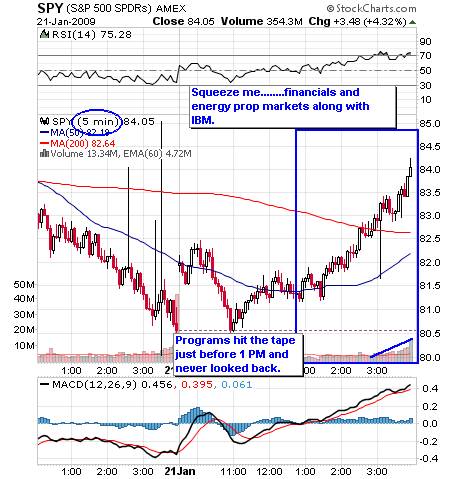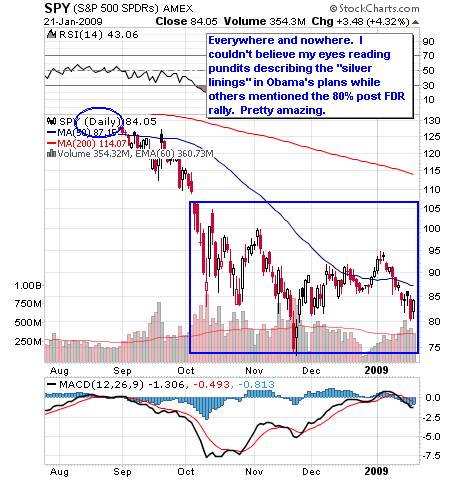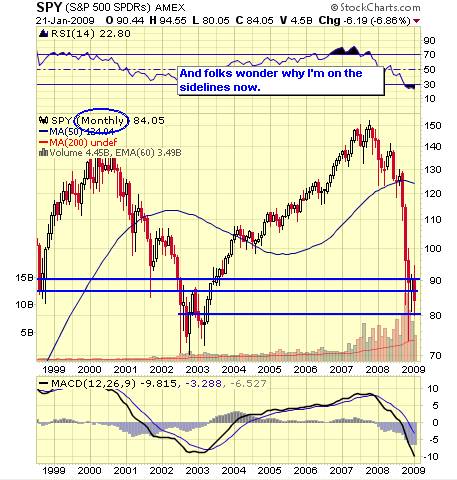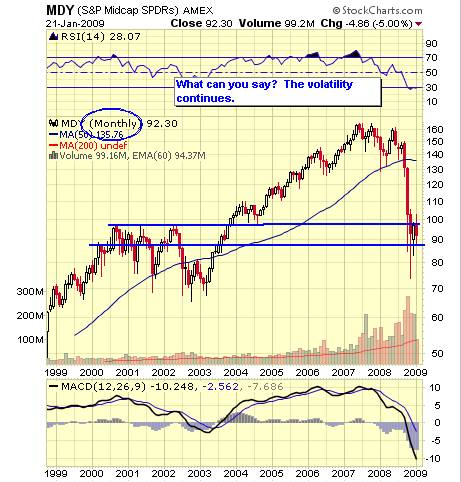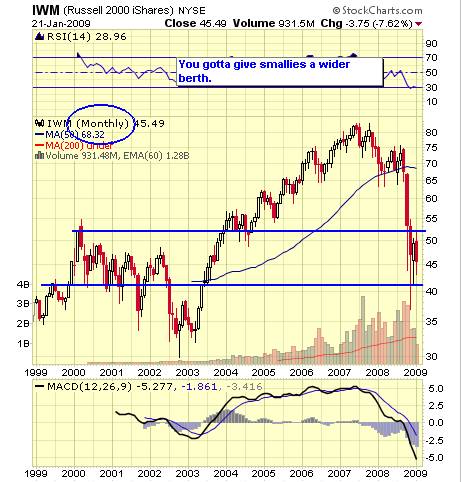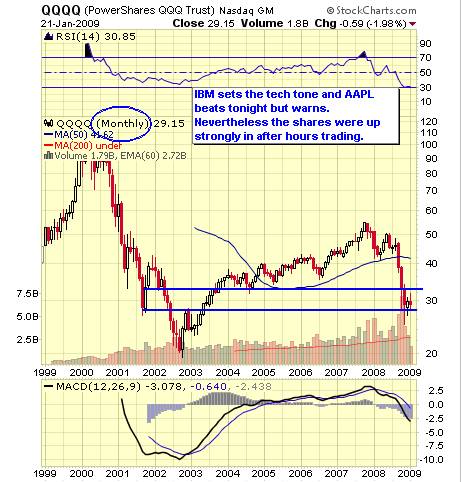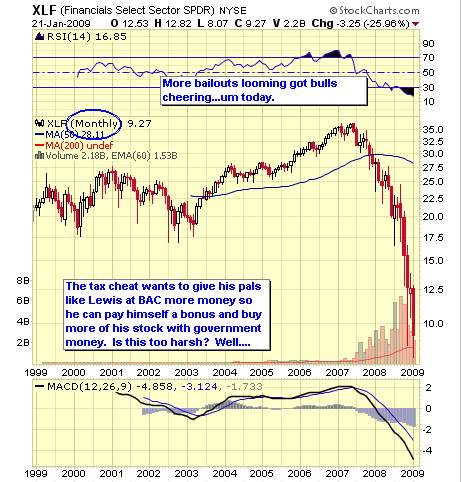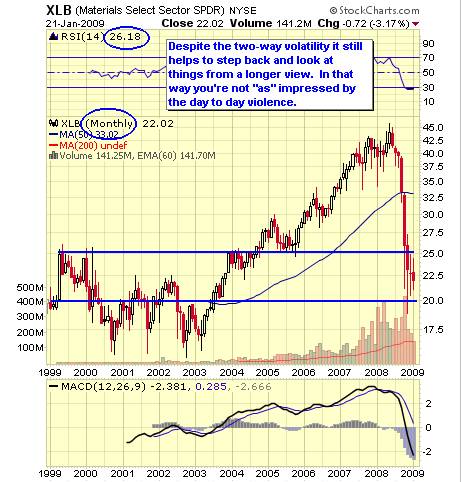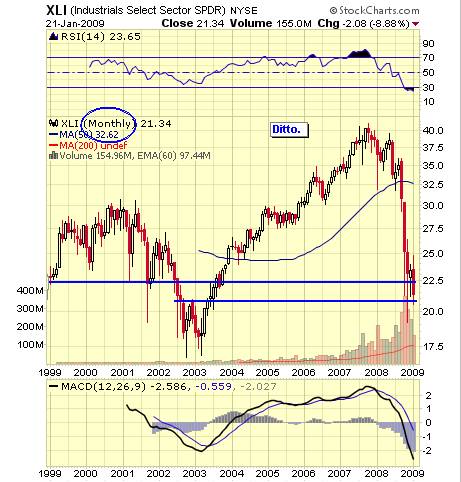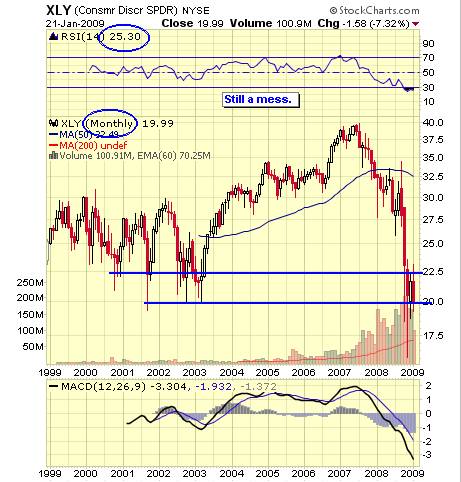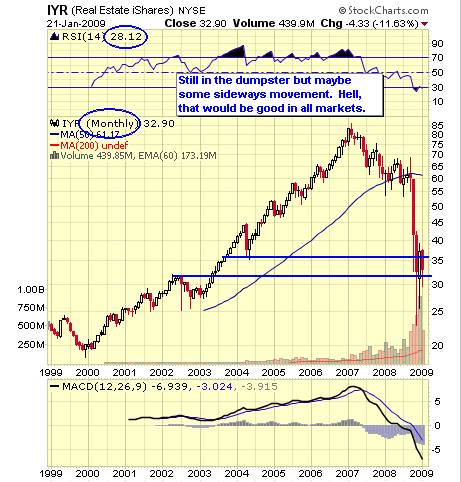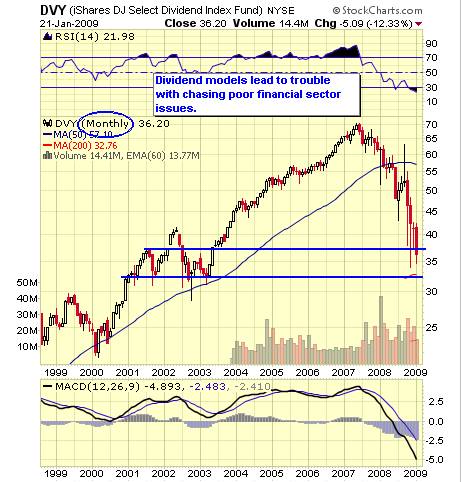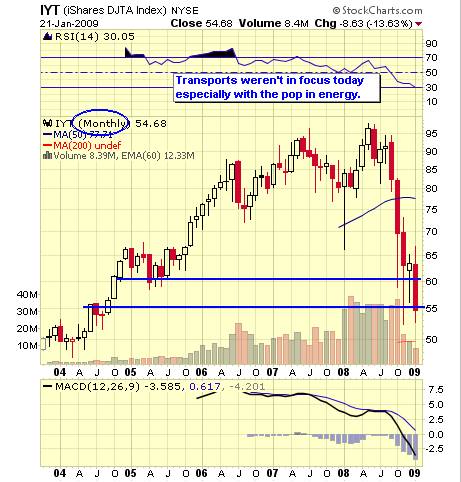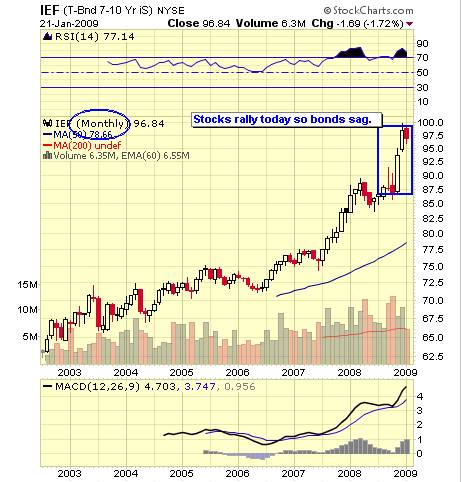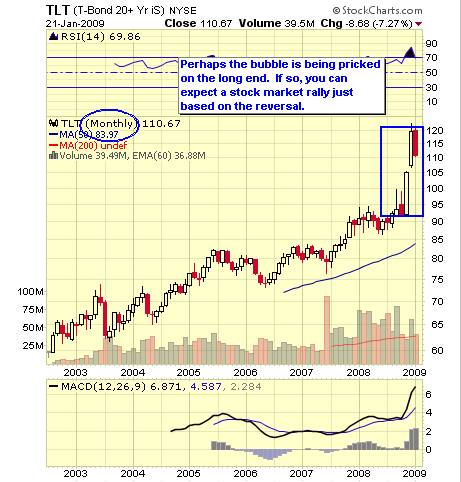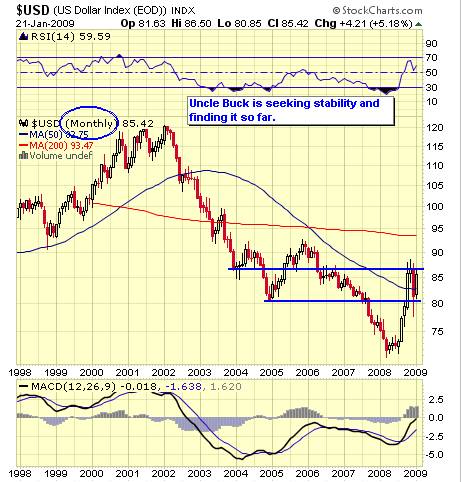 Go to page 2 - Commodities, Global Markets >>