At the 2013 ETF Virtual Summit, investment guru Jim Rogers pointed out the growing need to expand and diversify an investment portfolio with commodities. Specifically, Rogers recently highlighted the rising growth story in China.
"In my view, China is going to be the most important country in the 21st century," Rogers said on The Daily Ticker.
Putting his money where his mouth is, Rogers moved to Singapore in 2007 as a way to help his two daughters grow up speaking Mandarin Chinese.
While he is a staunch China bull, Rogers cautions that China's growth "is not going to happen overnight or straight up," pointing out that the U.S. had its setbacks over the 20th century and China will likely experience some growing pains as well.
Rogers is not proclaiming that the U.S. will see an immediate downfall, and any new positive economic data won't shake his negative U.S. outlook.
"The U.S. is the largest debtor nation in the world while China is the largest creditor nation in the world," Rogers added.
Investors who are interested in gaining access to the Chinese markets can take a look at a number of China related ETFs, including:
SPDR S&P China ETF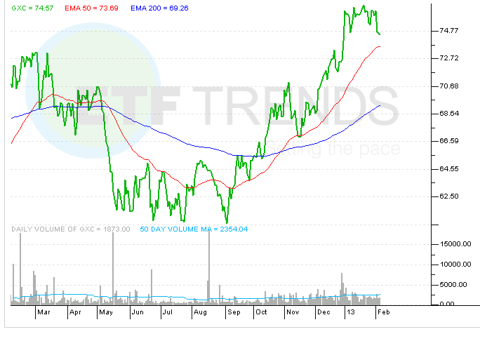 For more information on China, visit our China category.
Max Chen contributed to this article.
Disclosure: I have no positions in any stocks mentioned, and no plans to initiate any positions within the next 72 hours. I wrote this article myself, and it expresses my own opinions. I am not receiving compensation for it. I have no business relationship with any company whose stock is mentioned in this article.