This morning I received a pair of charts from Dwaine van Vuuren in anticipation of tomorrow's weekly update from ECRI on the company's Weekly Leading Index (WLI) and Weekly Index Growth (WLIg). The two charts illustrate why many of us continue to be amazed at ECRI's adamant position on its September 2011 recession call and its subsequent assertion that a recession started in July of last year.
The first one below shows the WLIg, poised to post its highest reading since May 14, 2010. This is a 145-week high, up from the last reading which was only a 95-week high.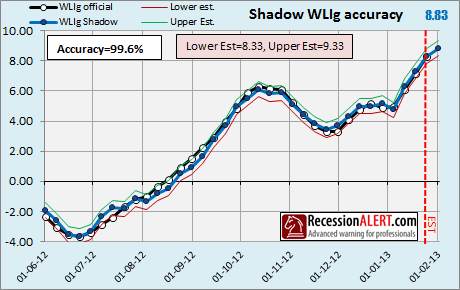 The next one shows the WLI itself.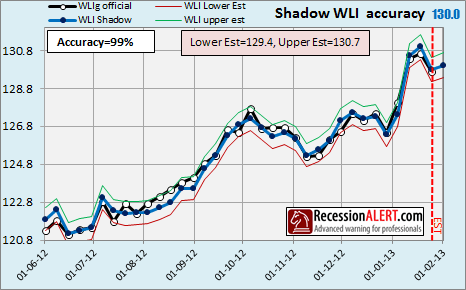 More RecessionAlert charts are available. For additional information, check out Dwaine's Shadow Weekly Leading Index Project.