On a very bad day for US employment, there were 71,400 job cuts announced. Still, equity indices managed to eke out some meager gains with the blockbuster Pfizer (NYSE:PFE) / Wyeth (WYE) merger, a bullish statement from Barclays (NYSE:BCS), solid earnings from the ever dependable McDonalds (NYSE:MCD) and better than expected existing home sales numbers bringing some relief. So, a day when investors chose to see the glass as half full. I remain highly skeptical, particularly of tech stocks.
Today's Market Moving Stories
Overnight the Nikkei rallied over 5% on a new $16.7bn Japanese government plan to buy stakes in troubled firms via direct purchases of preferred or common stock. Shipping and exporter stocks led the way, benefiting from a weaker yen.
"And please Sir, can I have some more" from the shameless Freddie Marx and Fannie Engels with news that Fannie Mae (FNM) and Freddie Mac (FRE) are to seek a further $16bn and $35bn from the TARP. Hang 'em high and Chris Dodd and Phil Gramm with them.
I wrote recently of Société Générale's equity guru Albert Edwards' rather bleak forecast for China. His theory was that China would start to implode with the current regime responding with a Mercantalist style devaluation of the yuan leading to a trade war with the US. The result being that a recession turns into a depression. Well footage like this will spark fears that he could just be right (again).
Irish government bonds also got some much needed bid, on news that Blackrock (NYSE:BLK) was buying Spanish and Greek debt after what they regarded as ridiculously (high) spreads over Germany. But JP Morgan (NYSE:JPM) has recommended buying protection against a Greek sovereign default via the CDS (credit default swap) market. I have said it before and will say it again, the ECB should come in and take these trades and smash JP Morgan and other charlatans peddling these weapons of euro spread destruction. But of course the ECB, forever in denial, would rather talk more hawkish guff and end up tripped up by events everyone bar themselves seems capable of foreseeing. Rip up the textbook lads and do the right thing before we end up with deflation and depression in the Eurozone. Even a dog learns if you kick it often enough.
Location, location, location. While you may be trying to offload that second home in Muff or Termonfeckin (actual places), spare a thought for those who live in…
Equities
A bit of rest bite for Irish bank shares yesterday with Allied Irish Bank (AIB) and Bank of Ireland up 33% and 36% buoyed by a strong performance by their UK counterparts.
Equities in the news this morning include Siemens (SI) who are up 5% after surprising the market with better than expected results and more importantly sticking to their 2009 guidance (brave call).
Nordic phone company Telenor (OTCPK:TELNY) have pulled their rights issue saying that their plan to buy India's Unitech Wireless will now be funded via scrapping dividends and more debt.
Dutch phone company KPN (KPN) is also up over 5% this morning after reaffirming their 2009 and 2010 targets.
British Land is off after being cut to a sell at Goldman Sachs on weakness in the CRE market.
A busy morning for Goldman Sachs' analysts as they have also cut Irish cider maker C&C to a sell due to loss of market share to Heineken in the tough UK market.
Data And Earnings Today
One of the very few numbers with clout out today is the German IFO survey of business sentiment of 7,000 executives. The consensus forecast is for it to sink to a 26 year low of 81.0. It has actually just come in, confounding expectations with a rise to 83.0. Mmmm, not good news for those hoping for a February rate cut from the ECB. EUR/USD up to a 1 month high of 1.333 on the news.
From across the Atlantic we get the Case-Shiller home price index at 14.00 GMT (-18.4 expected), consumer confidence at 15.00 GMT (39.0), and the Richmond Fed manufacturing Index (-50).
Earnings highlights today are Verizon (NYSE:VZ) (expected EPS $0.61), DuPont (DD), U.S. Steel (NYSE:X) ($0.75), Yahoo (YHOO) ($0.13), Sun Micro (JAVA) (-$0.08) and Bristol-Myers Squibb (NYSE:BMY) ($0.41).
And Finally… Bankers First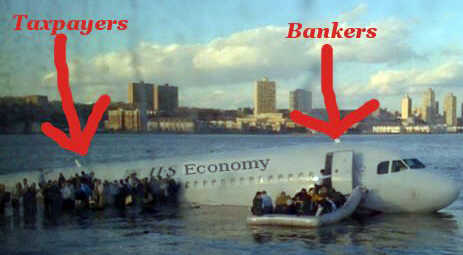 Disclosures: None