There are many reasons to believe that USD/JPY will head lower in the coming months, most of which center around the weak US and global economic outlook.
However there is one reason why we could see a turn, and that is the correlation between USD/JPY and the VIX (which measures the volatility in the equity market). Usually when the VIX (which is inverted in the following chart) rises, USD/JPY falls because high volatility tends to propel investors into the safety of the Japanese Yen.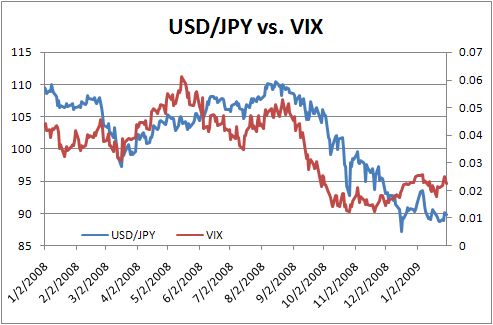 Do you think 87 is the bottom in USDJPY?