Since the company reported its Q4 earnings on January 23rd, Netflix (NASDAQ:NFLX) stock has jumped over 80%. Its Q4 results shocked analysts' expectations, and the stock's price is currently sitting around $180 per share.
Proponents of the stock are relying on several factors to continue to fuel the stock's growth. First, cheaper tablets, such as the iPad mini, Kindle Fire, and Nexus 7, are entering the tablet market. All of these devices are capable of streaming Netflix directly. Increased consumer adoption of these tablets will create a potential catalyst for growth. Second, compared to its competitor HBO, Netflix is still cheaper and possesses relatively more content. Because of this, it can afford to raise prices. However, in the past, the company has received backlash from consumers and the press after price increases. Another future development is the addition of original content to its already extensive library. Netflix's current original content, like Lilyhammer and House of Cards, has been met with positive reception so far. It recently announced that it was teaming up with DreamWorks Animation (NASDAQ:DWA) to create a children's show based off Dreamwork's future summer film, Turbo, but the new T.V. show will not premiere on Netflix until this December.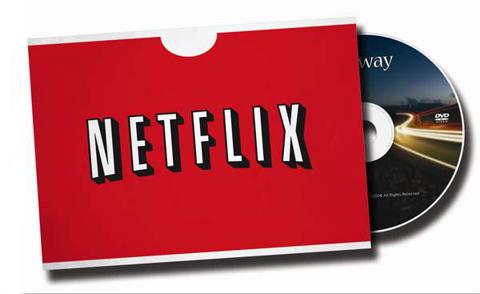 However, at the stock's current price, I believe investors are being overaggressive in their expectations. Right now, the bear's arguments look much stronger. First, the stock is extremely expensive. It is currently trading at 42x Wall Street's non-GAAP EPS estimate of $4.17, which is much greater relative to its eCommerce peers that are trading at 20x. Another factor is the exclusivity of Netflix's content. A crucial way to differentiate Netflix from other competitors is by adding exclusive content by signing deals with studios like Disney (NYSE:DIS). Though the financial details of the deal were not disclosed, analysts estimate Disney is receiving between $200 million and $350 million per year right now. Netflix is continuing to add exclusive content while creating its own original content - a recipe for rapidly increasing costs. Third, the competition is becoming stiffer. Specifically, Amazon (NASDAQ:AMZN) has doubled the size of its Prime library, and Hulu, Verizon (NYSE:VZ), and Comcast (NASDAQ:CMCSA) are also spending more to increase content. Although Netflix expanded to over 33 million subscribers globally, Time Warner (NYSE:TWX) CEO Jeff Bewkes noted that HBO's premium channel still has 114 million subscribers worldwide, which is almost 4 times Netflix's base. Finally, the United States Postal Service will be ending its Saturday delivery option in August. Netflix's DVD mail delivery service will be severely impeded by this event. We can expect a significant increase in the number of DVD service cancellations.
Despite a strong showing last quarter, I believe that Netflix stock has risen too rapidly and is overpriced. Investors are overreacting to the company's Q4 results after a year of poor performance. In fact, I even read an article that predicts that Netflix will even climb back to its previous high of $300, which further supports the argument that this is an extreme overreaction. Netflix may have traded at $300, but those days are long past.
Disclosure: I have no positions in any stocks mentioned, and no plans to initiate any positions within the next 72 hours. I wrote this article myself, and it expresses my own opinions. I am not receiving compensation for it (other than from Seeking Alpha). I have no business relationship with any company whose stock is mentioned in this article.