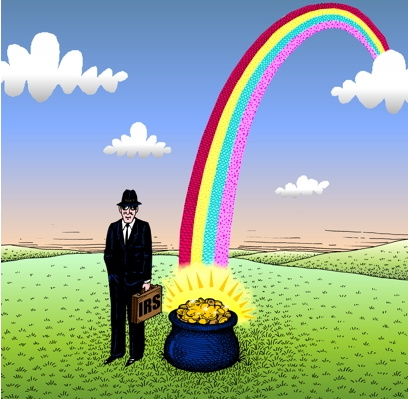 Consumers seemed surprised by the extra bite taken out of their paychecks this last month, so much so, even McDonald's (NYSE:MCD) and other fast food outlets saw sales slide. Consumers don't like seasonal record high gas prices at the moment either. Another tax on consumers would be to raise the minimum wage to $9.00 from $7.25, which would hit those "value meals."
This was all reflected in a poor Retail Sales report (.1% vs. .2% expected and prior .5%) and ex-Autos and Gas (.2% vs. .3% expected and prior .7%) and a slide in the Consumer Discretionary (NYSEARCA:XLY) sector. Business Inventories were also light (.1% vs. .3% expected and prior .3%); import prices increased .6%, while exports only .3%; and, energy inventories were bullish as stockpiles of crude, gas and distillates fell sharply.
Markets seem rather range bound and even tired as the recent melt-up starts to slow. These markets need oxygen at this altitude, and we already have seen most of what's deliverable in that regard with QE, economic data and earnings. We're stretched at levels some expected as the target and trend exhaustion.
There has been much rotation within sectors domestically and internationally. Some believe bonds are a sell now. Below is an annotated DeMark weekly sequential chart, which I like to use to indicate trend exhaustion. When a 9 count is registered, this can indicate some exhaustion, as noted within the chart previously and currently.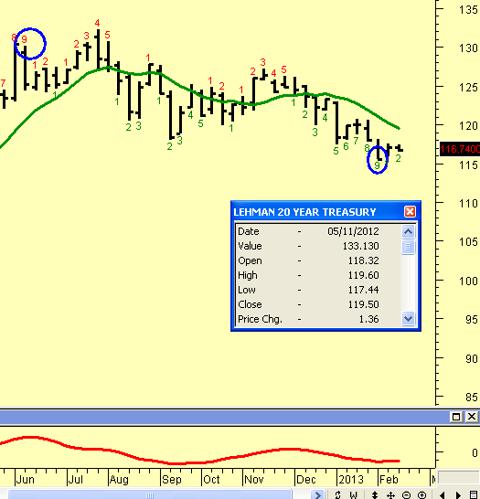 High Yield bonds like HYG have also been closely watched on weekly charts. Clearly, we've seen some selling, but two weeks ago, a weekly 9 was registered, indicating trend exhaustion. You note we've rallied well off that low, at least in the short term. If you were bearish and missed the move, perhaps now would be a better time to enter a short position, or vice versa if you were bullish.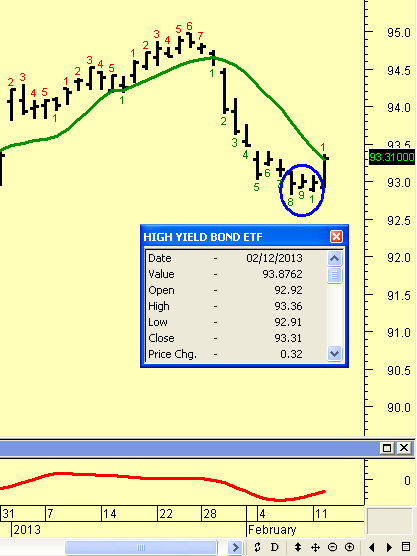 One thing has been certain with high yield bonds; they've been trending "with" the stock market rally until lately, which seems a divergence.
Stocks were mixed with the Dow (NYSEARCA:DIA), leading the charge lower as McDonald's and other high priced stocks in the price-weighted index (NYSE:BA), (NYSE:CAT), (NYSE:KO) led markets lower. Tech was mixed to higher primarily by semiconductor (NASDAQ:SOXX) and biotech (NASDAQ:IBB). Other sectors with modest gains were in more conservative sectors like healthcare (NYSEARCA:XLV) and consumer staples (NYSEARCA:XLP).
The dollar (NYSEARCA:UUP) was slightly weaker, while gold (NYSEARCA:GLD) can't seem to get out of its own way. Commodity (NYSE:DBC) prices were stable, while energy (NYSEARCA:USO) and (NYSEARCA:UGA) prices were mixed. Bonds (NYSEARCA:TLT) were weaker, and yields higher.
Late-breaking earnings from Cisco (NASDAQ:CSCO) were 51 cents vs. 48 cents expected, while revenues were slightly higher at $12.10 billion vs. $12.07 billion expected. As of this writing shortly after the close, the stock rose, then fell. Whole Foods (WFM) reported good earnings, but the rate of growth fell slightly, causing investors to sell the shares after the close.
Volume was "crazy light" is the creative way to define it. Breadth per the WSJ was slightly positive.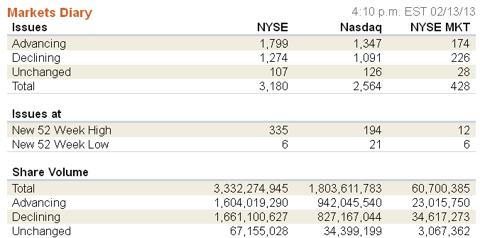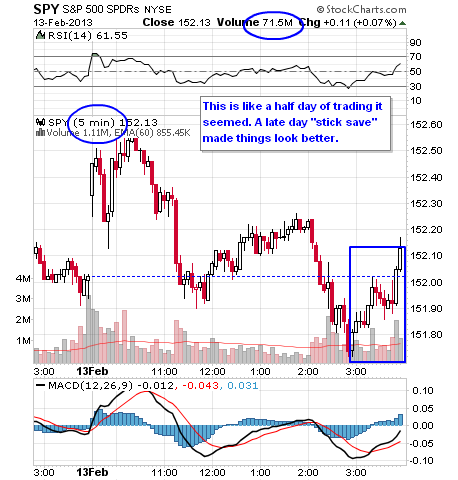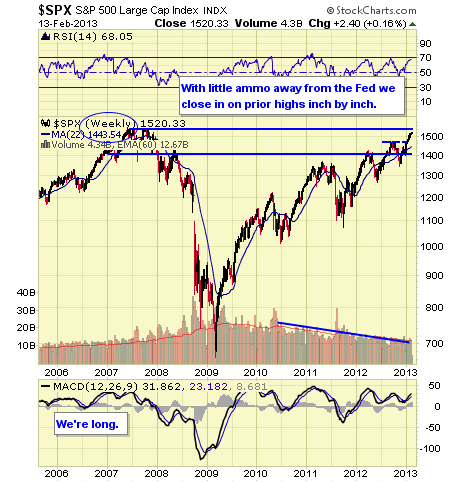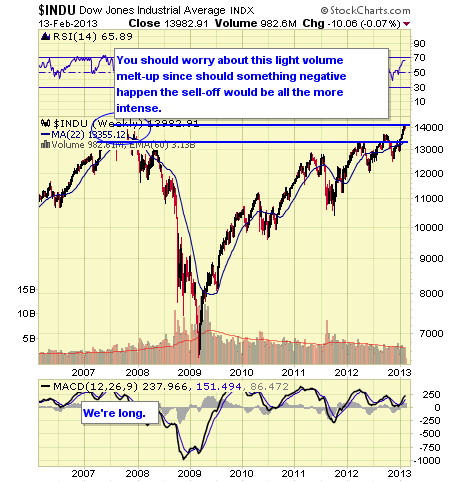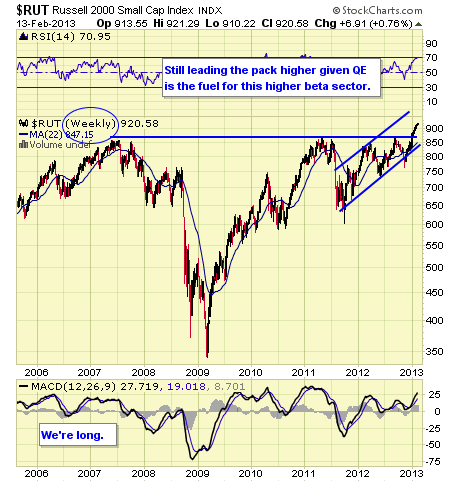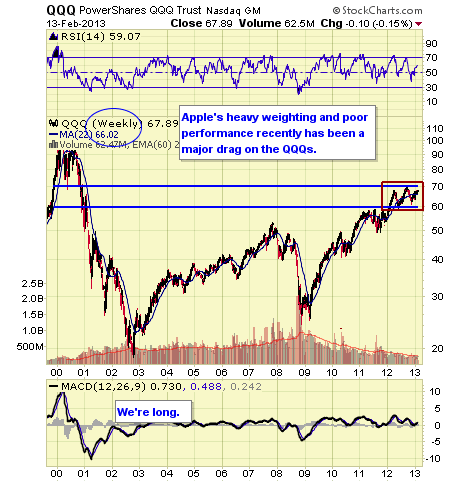 Continue to U.S. Sector, Stocks & Bond ETFs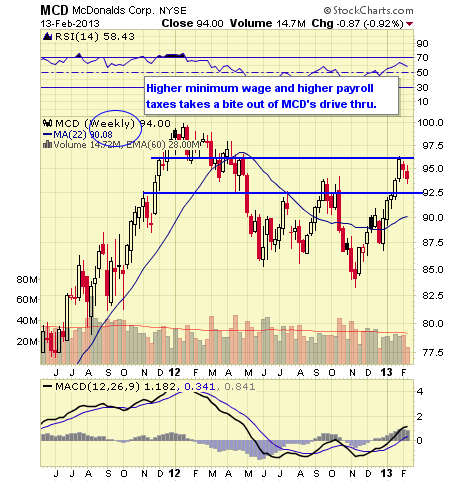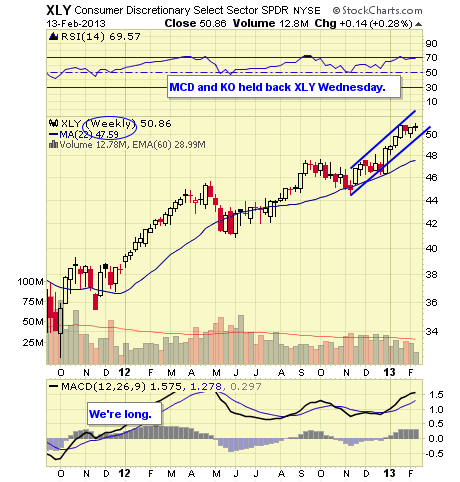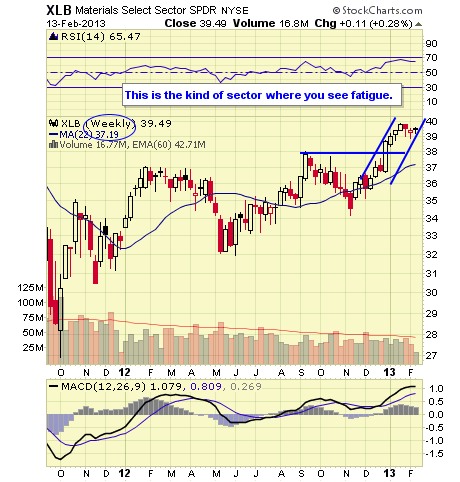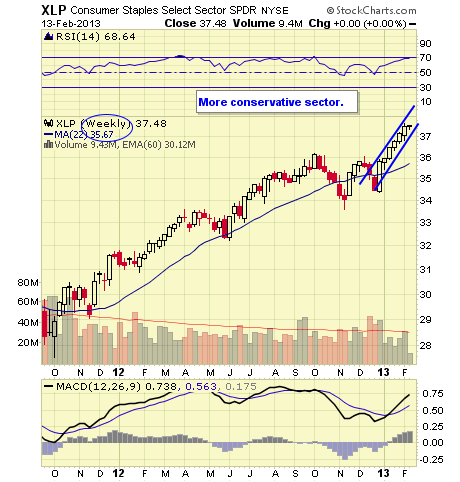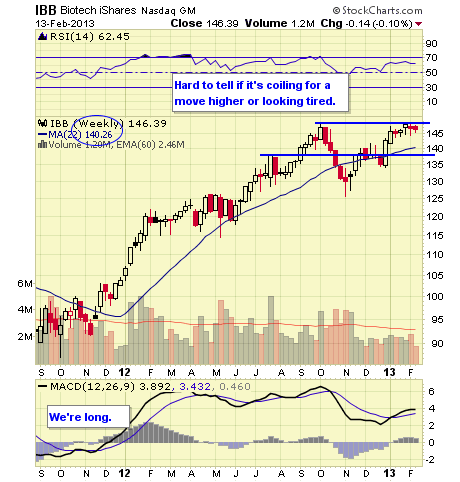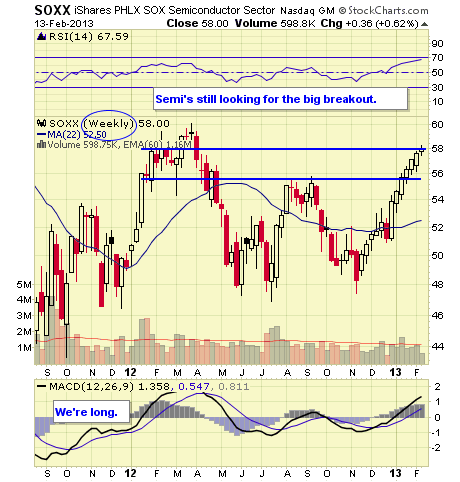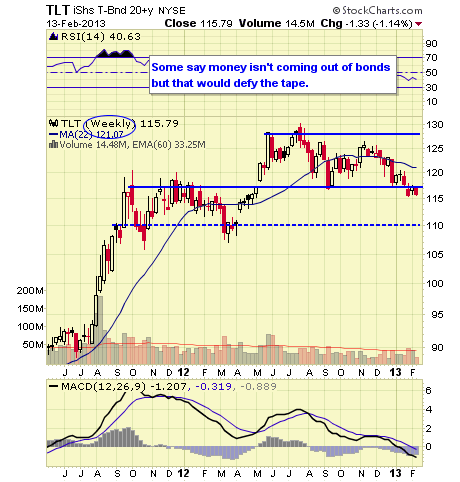 Continue to Currency & Commodity Market ETFs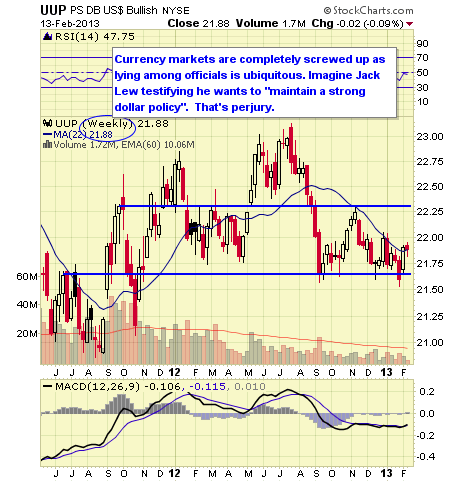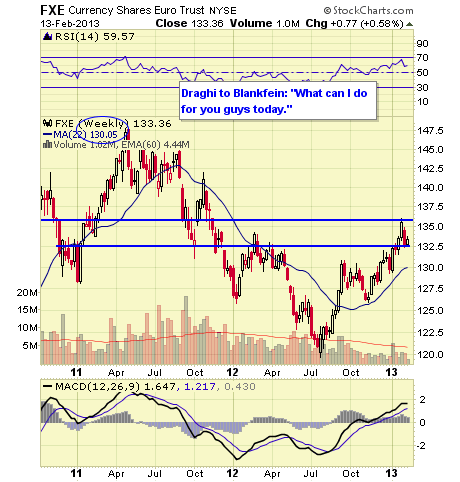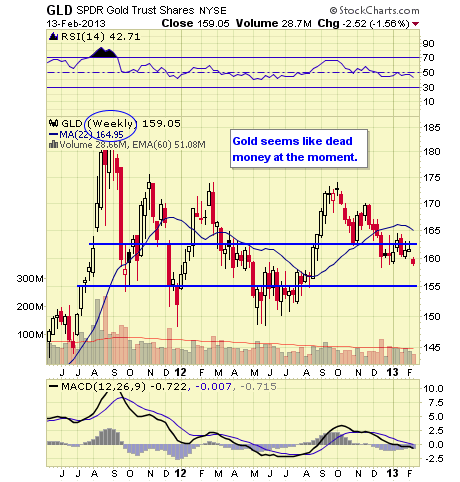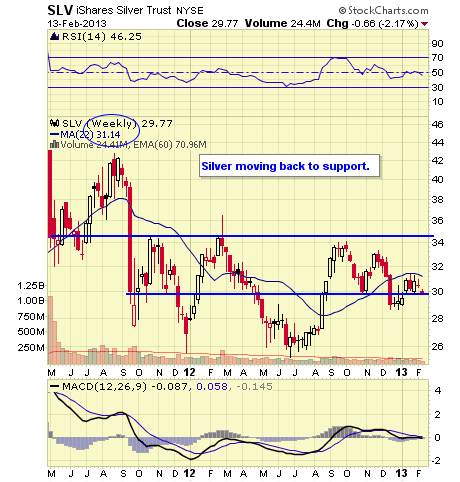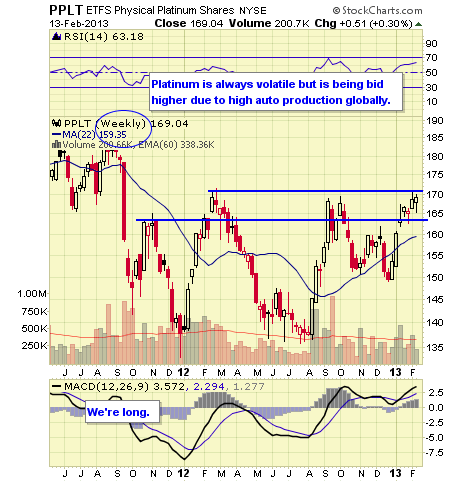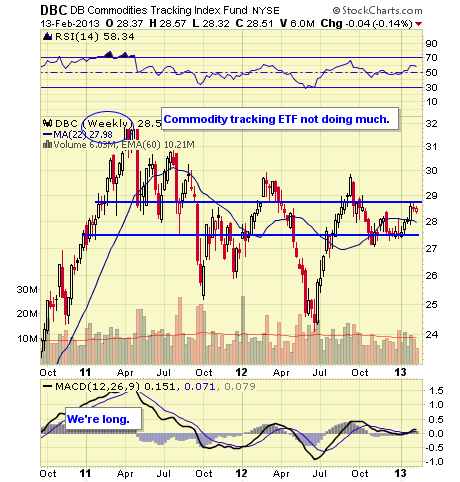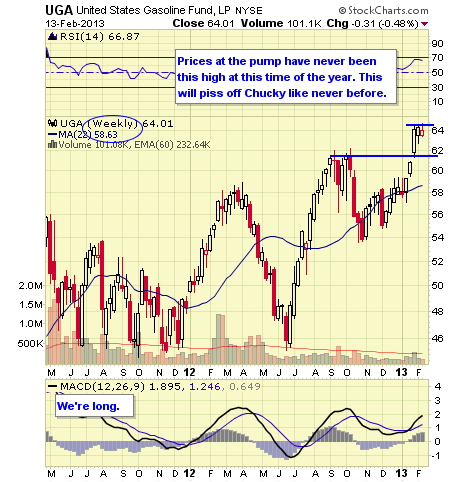 Continue to Overseas Sectors & ETFs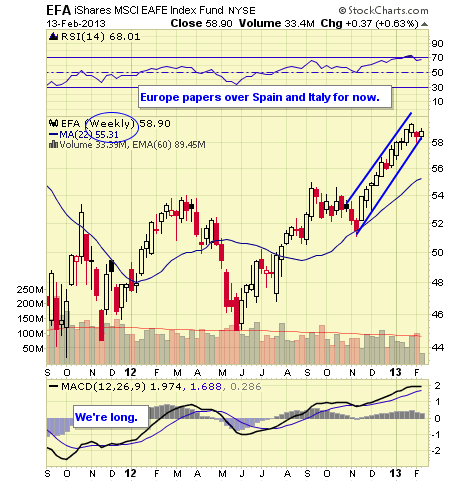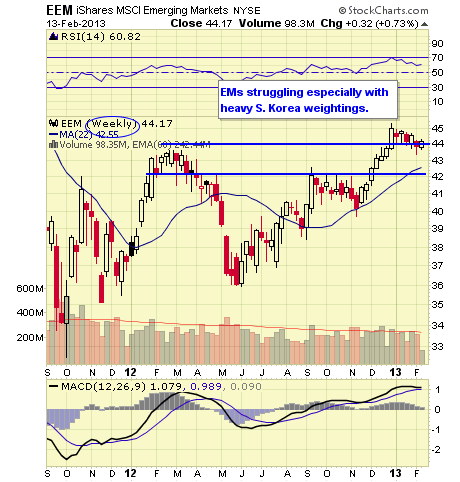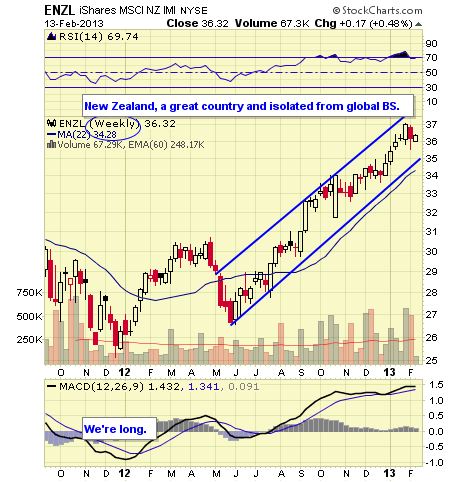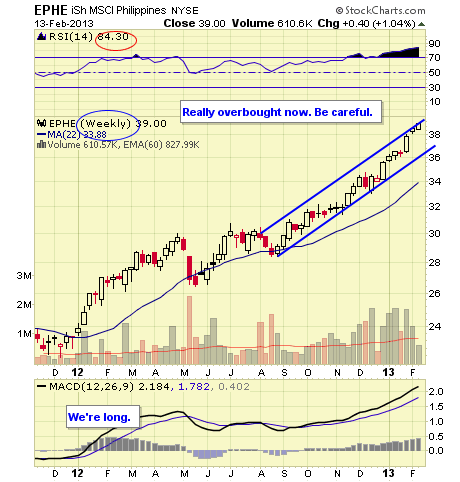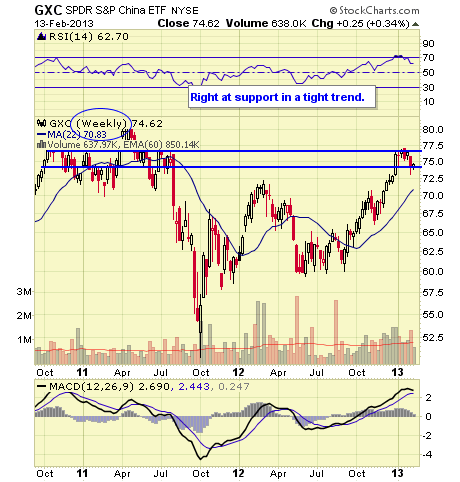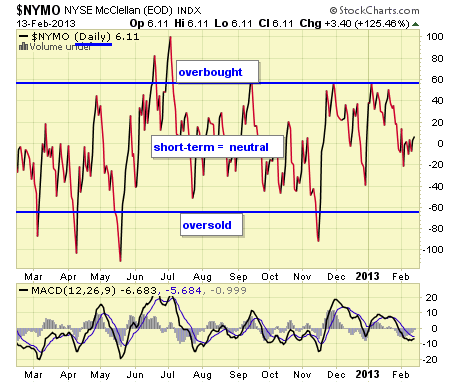 The NYMO is a market breadth indicator that is based on the difference between the number of advancing and declining issues on the NYSE. When readings are +60/-60, markets are extended short term.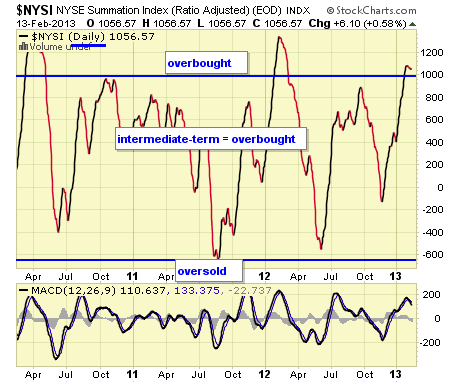 The McClellan Summation Index is a long-term version of the McClellan Oscillator. It is a market breadth indicator, and interpretation is similar to that of the McClellan Oscillator, except that it is more suited to major trends. I believe readings of +1000/-1000 reveal markets as much extended.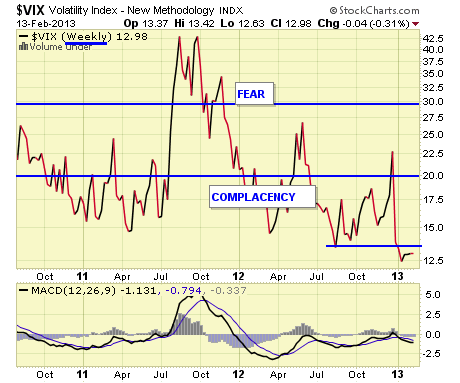 The VIX is a widely used measure of market risk, and is often referred to as the "investor fear gauge." Our own interpretation is highlighted in the chart above. The VIX measures the level of put option activity over a 30-day period. Greater buying of put options (protection) causes the index to rise.
Concluding Remarks
Jobless Claims on tap for Thursday, and then Friday is options expiration. The latter could be interesting just before a three-day weekend.
Disclaimer: The ETF Digest maintains an active ETF trading portfolio and a wide selection of ETFs away from portfolios in an independent listing. Current "trading" positions in active portfolios, if any, are embedded within charts: Lazy & Hedged Lazy Portfolios maintain the follow positions: VT, MGV, BND, BSV, VGT, VWO, VNO, IAU, DJCI, DJP, VMBS, VIG, ILF, EWA, IEV, EWC, EWJ, EWG, & EWU.
The charts and comments are only the author's view of market activity and aren't recommendations to buy or sell any security. Market sectors and related ETFs are selected based on his opinion as to their importance in providing the viewer a comprehensive summary of market conditions for the featured period. Chart annotations aren't predictive of any future market action rather, they only demonstrate the author's opinion as to a range of possibilities going forward.
Disclosure: I have no positions in any stocks mentioned, and no plans to initiate any positions within the next 72 hours. I wrote this article myself, and it expresses my own opinions. I am not receiving compensation for it. I have no business relationship with any company whose stock is mentioned in this article.