Below is an updated look at the earnings and revenue beat rates for the fourth-quarter reporting period (which comes to an end next Thursday). As shown below, 63.6% of U.S. stocks that have reported this season have beaten earnings estimates, while 64% have beaten revenue estimates.
Barring a significant drop in beats next week, this earnings season will be the strongest we've seen for EPS vs. estimates since Q4 2010. It will also be the strongest revenue beat rate registered since Q2 2011.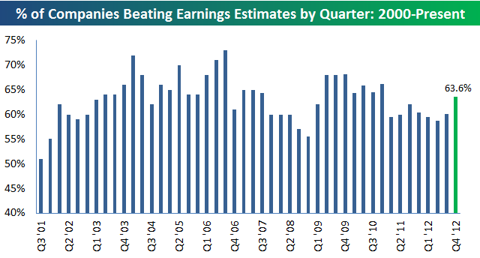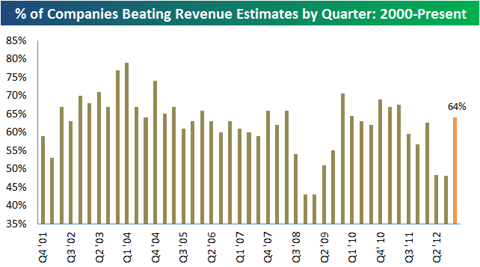 Below is a look at how the earnings beat rate has changed as earnings season has progressed. At the end of January, 688 companies had reported Q4 earnings, and 63.1% had beaten EPS estimates. The earnings beat rate increased up to a high of 64.7% on Feb. 6, but it has pulled back a bit since then to its current level of 63.6%.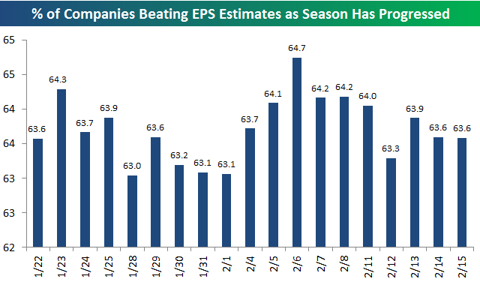 While the earnings beat rate has declined a bit from its highs earlier this month, the revenue beat rate has been steadily increasing. As shown, on Jan. 28, the revenue beat rate was just 60.3% (still good compared to the last few quarters), but today it hit its highest level seen this earnings season at 64%.