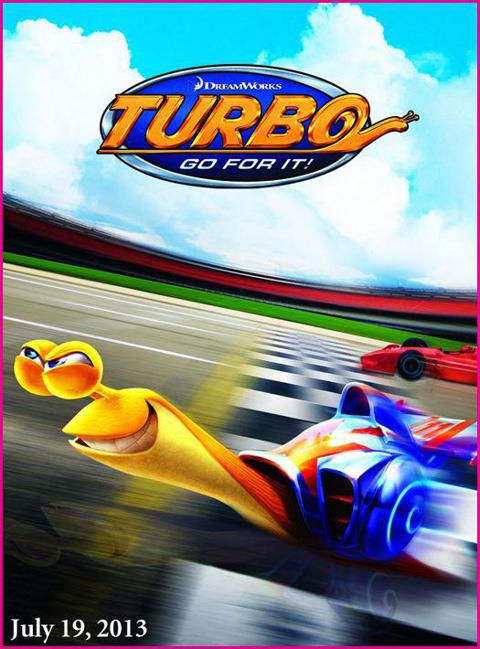 Dreamworks Animation (NASDAQ:DWA) has been a disappointment recently. The release of "Rise of the Guardians" did not go as planned for the company and a new shift in the company's release schedule has sent shares down. Netflix (NASDAQ:NFLX) appears to be coming to the rescue and investors should be getting excited.
Netflix and Dreamworks announced a partnership to bring all new original kids television shows to Netflix. The move is part of Netflix's strategy at original programming, which includes the current hit "House of Cards" and the anticipated return of "Arrested Development".
The deal will begin with "Turbo: F.A.S.T. (Fast Action Stunt Team)". The television show will begin in December and will be the first of many TV shows. Netflix's Chief Content Officer Ted Sarandos had this to say, "We're thrilled to add Turbo the Series as well as all new Dreamworks Animation films, starting with their 2013 slate, to Netflix." The show will be the first original kids show on Netflix. Kids streaming options continue to be one of the most popular for the movie company.
This is where I see the deal being a huge win for Dreamworks. I wrote last year about the company's rumored expansion into television. The partnership with Netflix gives the studio's movies life after the big screen and will also help turn sequels into bigger box office results. The show will also air in the United States and 39 other countries, which could help the international box office numbers of future Dreamworks releases.
In 2012, Dreamworks Animations acquired Classic Media for $150 million. The deal gave Dreamworks ownership of over 100 new characters. The company can slowly create movies on these characters. With the new Netflix deal, Dreamworks could also go the television route with several characters, as the majority of them have an initial history on television. This would allow Dreamworks to diversify away from its 2-3 movie release schedule, or to test out characters before they become part of big budget movies.
"Turbo" will be released in theaters on July 19th. The movie centers around a snail that gains extreme speed and competes in the Indianapolis 500. The movie stars Ryan Reynolds and several other big names. The movie will now be one of only two released in 2013 after Dreamworks moved one of its releases back. Here is a look at the 2013 and 2014 schedule:
· March 22, 2013: "The Croods"
· July 19, 2013: "Turbo"
· March 7, 2014: "Mr. Peabody & Sherman"
· June 20, 2014: "How to Train Your Dragon 2"
· November 26, 2014: "Happy Smekday!"
"Rise of the Guardians" had a production budget of $145 million and has made $299.7 million worldwide. In North America, the movie made only $100.9 million, despite a Christmas theme, favorable release schedule and a targeted market of kids. The movie was a rare miss for the company and has now provided investors with a buying opportunity.
Television could be a big change for the company. With only 25 movies released in the company's history, Dreamworks is dependent on its theatrical releases. In the third quarter, Dreamworks saw revenue increase to $186.3 million. Of the $186.3 million, $47.1 million came from the box office of "Madagascar 3". The company's older library titles were responsible for $50.6 million in the quarter. Adding a consistent revenue stream from Netflix could help offset the quarters that do not have theatrical runs of movies.
Netflix may have a hard time meeting analysts' estimates for 2013 with the new revised schedule. A change from three to two movies should have analysts coming in more bearish on total revenue numbers. However, Dreamworks will release three movies in 2014 and four movies in 2015. In 2016, the company will also release two blockbuster franchise sequels in "Kung Fu Panda 3" and "How to Train Your Dragon 3". If investors wait around, they could be pleasantly rewarded.
Shares of Dreamworks trade close to their 52-week low ($15.90) and are up only .3% in 2013. The stock rose a modest 2.7% in 2012 and is well below 52-week highs ($22.98). Analysts are expecting the company to post earnings per share of $0.82 in fiscal 2013. Analysts are targeting revenue to increase 1.3% to $709.4 million. The following year should be big for Dreamworks with the new television deal and three movie releases. Long-term investors should start accumulating shares.
Disclosure: I have no positions in any stocks mentioned, but may initiate a long position in DWA over the next 72 hours. I wrote this article myself, and it expresses my own opinions. I am not receiving compensation for it (other than from Seeking Alpha). I have no business relationship with any company whose stock is mentioned in this article.