The premise of this article is that the very debates that drive gun sales: further prohibitions to buying them, magazine capacity minimization, or outright bans, are only going to continue as this country's demographics change.
While I have an FOID card, and come from a family that owns rifles, shotguns and handguns, I'll try not to make this political. I will stick to history, demographics, and other supply and demand issues that will affect the gun stocks.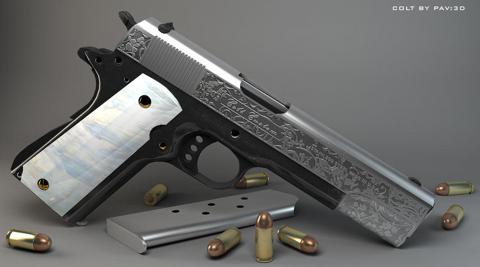 Qualitative
Before getting into the quantitative numbers of the two gun makers, lets go over some qualitative information that will support the long term demand for guns.
Gun owners only have to believe that gun bans and regulation are increasingly likely in order for them to stock up on guns and ammunition. The election of any Democrat President is likely to cause this. That doesn't mean their concerns are misplaced. We've seen bans last decades before, so when gun laws get talked about, gun purchasers "stock up" just in case. And the high level of gun freedom (when compared to other countries) does mean that Democratic lawmakers likely believe there is room to implement certain regulations. How, you may ask, do I think this gun regulation discussion differs from history? I believe that lasting structural demographic shifts will make this a more frequently discussed political topic.
First what factors traditionally create demand for guns?
Hunters makes up a large percentage of shotgun and bolt-action rifle sales. Purchasers of assault rifles (AR's) can be doomsayers, but are also likely to be collectors and sport shooters since the gun is just fun to use. Handgun purchases are made by sport enthusiasts, self-defense seekers, and collectors. You can add police and other government agencies to buyers of almost all of these types of guns.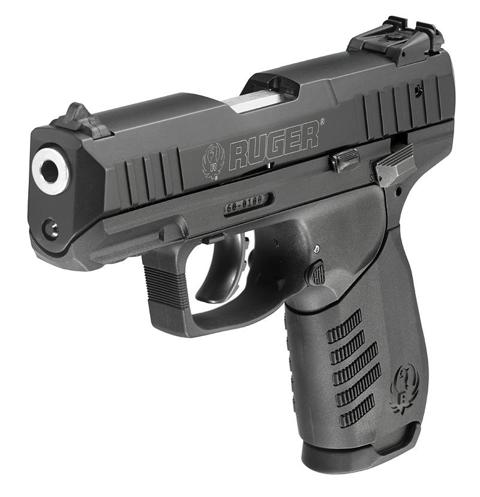 Another factor in purchases is parts wear. Guns don't last indefinitely, unless they are never used or kept in pristine condition. Even then, things can break, metal can become weaker, or slowly wear down. This wear provides gun owners with a reason to make a new purchase.
But the strongest recent factor increasing civilian demand for guns is the fear of regulation and outright ban of certain types of guns. That fear will continue while President Obama is in office, and with Hilary Clinton already favored to be the Democratic Candidate on Intrade, and the Democratic Party favored to win 2016, it could happen for four more years.
The demographics and location of the population in the United States continues to change. By the very nature of the space required to shoot and hunt, guns hold a closer place in the lives of more rural Americans. Look at the two groups below. Notice the population differences in the top 10 and bottom 10.
Top 10 states when ranking gun ownership as a % of population
1. Wyoming - 59.7%
2. Alaska - 57.8%
3. Montana - 57.7%
4. South Dakota - 56.6%
5. West Virginia - 55.4%
6. Mississippi - 55.3%
6. Idaho - 55.3%
6. Arkansas - 55.3%
9. Alabama - 51.7%
10. North Dakota - 50.7%
Bottom 10 states when ranking gun ownership as a % of population
41. Florida - 24.5%
42. California - 21.3%
42. Maryland - 21.3%
44. Illinois - 20.2%
45. New York - 18%
46. Connecticut - 16.7%
47. Rhode Island - 12.8%
48. Massachusetts - 12.6%
49. New Jersey - 12.3%
50. Hawaii - 6.7%
Now consider this. According to the U.S. Census:
In 2010, a total of 80.7% of Americans lived in urban areas, up from 79% in 2000.

Conversely, 19.3% of the U.S. population lived in rural areas in 2010, down from 21% in 2000.

At the same time, the population of urban areas grew by 12.1%, much faster than the country's growth rate of 9.7% from 2000 to 2010.
Politics mirrors demographics, because the demographics affect who gets elected. Statistically, Democrats are more likely to reside in higher population areas, and Republicans in lower population areas. This means that as "city-dwellers" make up a larger percentage of overall population and do not have a "relationship to guns," they will elect politicians that also don't have a relationship to guns and don't see gun regulation as a big disruption to lives. [Example of common urban viewpoint: 1) Chicago Municipal Pension divested itself of gun holdings, and 2) New York City Teachers Union Pension recently sold its shares in gun maker stocks].
The reason that this freaks out gun owners is not obvious to non-gun owners. The role that guns have played in peoples lives has existed in America since the first Europeans landed here, and has slowly changed for some citizens as they moved to urban areas. While I reside in Chicago, I grew up in a pretty rural setting, with many friends that still hunt and/or shoot for fun. I am confident that many suburban and urban citizens don't quite understand how people outside of cities think about their guns. They don't understand how ingrained gun use can be in a person's life, and how someone could clean or shoot a couple times per week. In addition to their use in hunting, sport shooting, collecting, and self defense, the gun has a special place in many people's hearts for unquantifiable reasons. One author put it this way:
"People who don't own guns really need to think about this: It's just darn fun to fire a gun. It's interesting. It requires a lot of attention. It's competitive. And it's just as people say - it's a real feeling of power to handle a firearm. That appeal is, in my view, undeniable and part of the reason that guns symbolize individualism, self-sufficiency to such a large portion of the population. I felt it myself."

So what is the point of explaining how near and dear a certain portion feel about their guns? It is to show that demand for guns is rooted in many factors, and the most recent and passionate of these factors is fear of restriction. Because demographics are showing continued population shifts to urban areas, the non-gun users will elect non-gun users, that are more willing to restrict gun use. The more it becomes a topic of political discussion, the more people will buy.
Quantitative
Two major retail and commercial gun producers are listed on U.S. exchanges. They are Smith & Wesson Holding Corporation (SWHC) and Sturm, Ruger and Co (NYSE:RGR). As you will see from the comparison of some key numbers below, the companies are both in strong positions.
| | | |
| --- | --- | --- |
| | Sturm Ruger | Smith & Wesson |
| Forward P/E | 15.4 | 9.42 |
| PEG | .25 | .36 |
| LT Debt to Equity | .00 | .27 |
| EBITD Margin | 24.6% | 22% |
| Price to Free Cash Flow | 39.80 | 16.42 |
| Cash per Share | $5.49 | $.87 |
| Rev Q/Q | 46.75% | 47.95% |
| EPS Q/Q | 57.79% | 1574% |
| Short Ratio | 10.51 | 3.81 |
Parenthesis indicate negative numbers
Smith & Wesson has a more reasonable forward P/E than does Ruger, based on next year's earnings projections. This is a slight advantage to SWHC.
The PEG ratios are both quite low, meaning that they are priced low compared to expected 5 year annual earnings growth. This is positive for both companies.
SWHC has EBITD margins of 22%, which are higher than its 5 year average of 11.08. RGR has EBITD margins of 24.6%, which are also higher than its 5 year average of 14.26%. This is positive for both companies.
Price-to-free cash flow can be useful as a comparison to industry competitors. RGR has a high price-to-free cash flow ratio when compared to SWHC. This means that SWHC generates more free cash proportionally, than RGR.
Long term debt-to-equity is most important to me, which is why I included it on the table. Both companies have low long term debt-to-equity ratios. SWHC has higher short-term debt than RGR (not shown on table), so the advantage in free cash flow for SWHC is negated, for me.
Cash per share amounts to just under 10% of share price for each stock. It is not a huge amount. This ratio does not give either a clear advantage.
Short ratio takes short float divided by the daily volume, which I look at to determine the size and length of a potential short squeeze. Both stocks have high short floats, but Ruger has a short ratio of 10.51, which means that if the stock rallies, the shorts would take longer to get out of the stock without driving up the price precipitously.
I believe that neither stock is perfect, but both stocks are financially strong and can convert strong gun sales into strong earnings.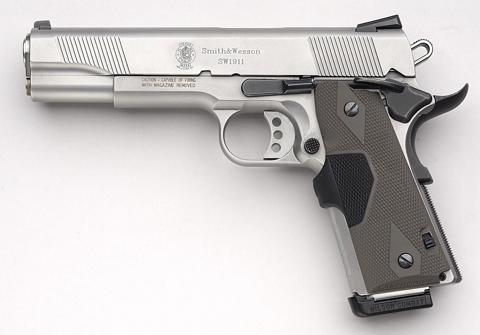 Charts
SWCH is in between support at about $8.90, and resistance at $11. Until the stock breaks above $11, it could basically be stuck.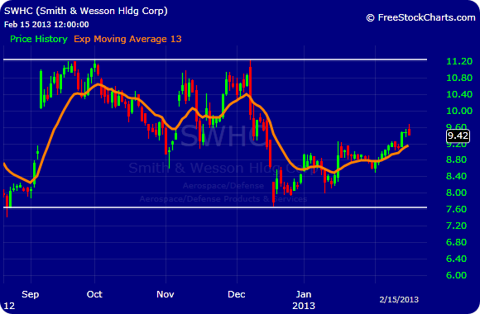 The Sturm Ruger chart below shows an ascending triangle, which is frequently a continuation pattern. But just as with SWHC there is resistance at $55.75 until it becomes support, i.e. the price breaks above it.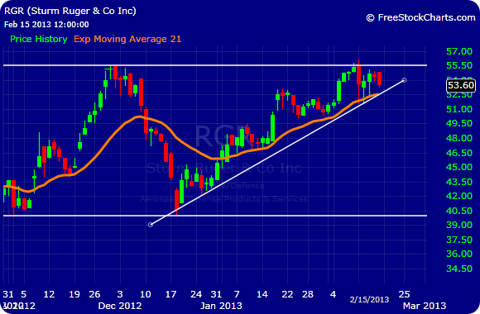 The Play
Despite the demand I see in coming years, and the positive financials, I would not buy SWHC until it breaks above $11.20 and I wouldn't buy RGR until it breaks above $55.75. Technicals are too important in my analysis of a stock purchase or sale.
Despite this entry scenario, I think that the longer term future for gun maker stocks is strong.
Now can someone talk to Gaston Glock and have him take his company public? I'm convinced that it would be a darling.
Disclosure: I have no positions in any stocks mentioned, and no plans to initiate any positions within the next 72 hours. I wrote this article myself, and it expresses my own opinions. I am not receiving compensation for it (other than from Seeking Alpha). I have no business relationship with any company whose stock is mentioned in this article.