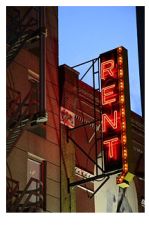 If you pay attention to the commercial real estate market in New York City, there is no doubt you have seen the recent articles on Larry Gluck's Riverton Houses apartment building investment. The Real Deal recently reported that the property will be foreclosed on February 20th. Even if you never heard of Gluck's Stellar Management, you would most certainly have heard of a little firm by the name of Tishman Speyer and would probably be aware of their investment in Stuyvesant Town and Peter Cooper Village, which is now also on death watch.
If you have not heard of the Stuy Town deal you are missing out on a little piece of history, as in my opinion, this one will go down with AOL/Time Warner (NYSE:TWX) in the annals of top marking value destroying transactions. But don't feel bad for either the Glucks or Tishmans, they have deep enough pockets to absorb the hits.....or save these deals if they really wanted to. Neither put up very much equity in the deals, relying on the largesse of truly stupid banks/CMBS buyers and not very swift partners to allow them to capture big potential upsides with little risk. In the case of Riverton and several other large deals of similar ilk by large institutional sponsors like Praedium and Apollo (now Area) Real Estate Partners, the sponsors were able to refinance their original purchases and take out their original purchase prices and a huge profit when initiating their current financing. The valuations the banks were willing to place on these properties and the assumptions of future rent growth implicit in these valuations were nothing short of stunning. Oh if only it were just the sharpies who took out these highly levered loans with visions of institutional slum lordship fattening their golden calves. Alas, visions of grandeur actually swept across the entire New York City rent-regulated multi-family market.
I chronicled this veritable tulip mania in prior pieces entitled "NY City Rental Property as Good as T-Bills?" and "NY City Rental Property - As Good As T-Bills - NOT!" In it I explained how the rent de-regulation arbitrage game was played, saying:
Rent regulated buildings have been a magnet for investors the last couple of years; you see clever real estate investors in New York realized a long-time ago that the market is distorted by the lack of buildable airspace and the existence of rent control regulations. With regard to the latter, they figured out that there was embedded value in all rent controlled buildings that was not expressed in the current net operating income generation of the buildings. Over time, attrition combined with several aspects of rent control regulation would allow rents on rent controlled or stabilized units to rise from synthetically depressed levels to market levels. Owners of rent regulated buildings were in a position to capture this upside, with very little risk due to the high occupancy of New York residential buildings. You see, as one would suspect, the holders of rent controlled or rent stabilized apartments try to hang on to them as long as possible and not get thrown out for missed rent payments or any other reason. So in a rent controlled/stabilized apartment, you essentially have a tenant base that tries very hard not to get thrown out for non-payment, coupled with very high occupancy, but natural attrition (death and major life changes) that would translate to a certain number of people leaving every year and certain regulatory thresholds that de-regulate your apartment base over time. It's all good.

The only problem is that these types of investments include a perverse incentive to try to expedite this natural attrition rate, thereby raising your return on investment, This incentive is heightened if the landlord pays a high price for the properties purchased and uses lots of leverage. I'm not saying any tenants have been prematurely sent to the next life by avaricious landlords trying to get them out, but landlords have incentives to make current tenants of rent- controlled or stabilized units less than comfortable, shall we say, thus pulling forward their move out dates.
I cited an emerging backlash against rent regulation arbitrage players as posing a risk to this business model. A model which, by my reckoning, was the motivation for the purchase of roughly 1,500 apartment buildings in the Bronx, Brooklyn, Queens and Manhattan between 2003 and 2008 (not including those sold in large building packages or those worth less than $5 million). In my follow up piece I reviewed the egregious prices that investors were paying to play the de-regulation arb game and the stupidly leveraged basis on which they were doing it.
I also mentioned that this was across the spectrum of larger and smaller players and buildings. I don't think I warned explicitly about the coming refi crunch that is going to strike as the popular 5 year balloon loans used to finance these deals start having to be rolled over....right about now. So you can put me on the record now - a refinancing debacle is coming. You see the players wanted to get in, turn over tenants, rehab units and jack up rents quickly, then in 3 or 4 years when their prepayment penalties were rolling off, refi the properties and taken a slug of cash out for their troubles. The only problem is they paid too much, levered too much and now the projected growth in net operating incomes they expected aren't coming to fruition due to higher energy costs, difficulty turning over tenants and pressure on rents when they do go free market. Yeah, energy costs will get a bit better when passed through next year - but notice how everyone is trying to convert to tenant paid electricity.
If all of the above was not enough now comes the coup de grace. The passel of legislation that was bouncing around the halls of the state capital in Albany have now emerged from the assembly as a coherent package. Now thus far the media have only focused on a couple of the bills in this package, one that doubles the income level required for a tenant to be thrown out of a rent controlled apartment and a limit on rent increases to a maximum of 10% from 20% when an apartment turns over. In truth however, the package looks as if it is aimed at closing every regulatory device provided by the Giuliani administration to allow rent de-control. You can see the press release put out by the assembly here and it has links to all the related bills.
The bills would cut the amount of a rent increase catch up when a tenant vacates an apartment to 10% from 20%. They would also increase the ceiling level rents have to get through by way of Rent Guideline Board sanctioned increases (or other methods) from $2,000 to $2,700 before an apartment can make the jump to market rates. Additionally, rent hikes would be limited to one per year, through any means. The bills would also freeze rents on buildings "bought out" of the Mitchell-Lama subsidy program and elongate the period over which landlords can charge back the cost of apartment upgrades through rent hikes. They would also raise the threshold for tenant incomes to $240,000 per year, before forcing the surrender of a rent-regulated apartment. In the most amazing bill, the city would also be able to claw back into the rent regulation system any apartment that was ever used under the Section 8 federal housing subsidy system (going back to 1974). Lastly and rightfully so, one bill would increase the fines that can be levied for tenant harrasment, since the fines have not changed in 10 years.
In short, it's the full monty. The death of the rent deregulation game. Don't pass go, don't collect $200, go straight to your bank and drop off the keys, 'cause the gold in them thar hills has turned to coal. Now I am not feeling sorry for the knuckleheads who egregiously over-paid for NYC multi-family assets, or their dim-witted financiers. Neither am I a fan of rent regulation and the twisted incentives it creates. A debacle was already fait accompli in my book due to over payment and abuse of leverage.
But I do want to point out that in my opinion, this legislation, if it makes it through the State Senate is potentially the road back to "The Bronx is Burning." While we probably don't agree on everything I do agree with Joseph Strasburg, President of the Rent Stabilization Association, a powerful landlord group, who was quoted in a recent New York Observer article saying. "You have total chaos in this city when you have large complexes being foreclosed on." Considering that of all New York City residential units 52% are rent-regulated apartments (per the Housing and Vacancy Study of 2005), this would be bad news for all residents of New York City as the impact on the quality of life would be horrific.

The developments in NYC multi-family housing promise to be quite negative for focused NYC multi-family lender New York Community Bancorp (NYB), more so if the legislation described above is enacted. The stock trades around 1x book value, a historically low valuation, but a level reflective of relative higher quality and stability versus other banks in today's market. Note from NYB's 10Q what they view as their business strategy.
The key components of our business model are the production of multi-family mortgage loans on buildings in New York City that are predominantly rent-regulated; the maintenance of underwriting standards that have supported a consistent record of asset quality; operating the Company in a cost-efficient manner; engaging in earnings- and capital-accretive merger transactions; and repositioning our post-merger balance sheet to enhance our earnings potential and preserve our asset quality.
By our reckoning, over 70% of NYB's loans are to the New York City multi-family market. While NYB does indeed have a reputation for more careful underwriting than competitors, the negative impact of the proposed legislation, coupled with the already tenuous financing structures put in place by other lenders implies severe pressure on multi-family collateral values in a tough economic environment. This will necessarily impact the severity regarding non-performing assets. On their recent Q4 conference call (transcript available on Seeking Alpha) NYB's management had these things to say on the subject:
"I'd say that non-performing assets could move fairly dramatically, but I would suggest to you that I do not expect that we're going to have charges on an increasing basis or at the level that we're seeing today."

"…many of the properties that would ever fall into a non-performing status have substantial value and those properties will either be refinanced out, sold, or otherwise result in our not having to take a loss. That's why our losses are so low."

"Matt Kelley – Sterne & Agee

How much of the $54 million sequential increase in non performing loans was in your core multi-family product?

Joseph Ficalora

A fairly sizable amount, but as I said to you a moment ago we're really not going to discuss specific loans or specific categories. The main reason being as I've indicated, we have from time to time and down the road it will become more relevant, we have from time to time made a substantial amount of loans that we're actually negotiating. So we don't want to be discussing what our global position looks like, so that people perceive that, well they have an actual advantage here or an advantage there.

The good news is that we have every confidence that the business model that we in fact have in place is going to perform extremely well, and even though the numbers from time to time will go up, the most relevant thing for and investor is how much are we going to lose based upon the non performance? And we in fact have historically lost substantially less, every single time that we've been involved in these things; we've lost substantially less than the marketplace generally would lose."
The past experience NYB has had in New York City's rent regulated multi-family market may not be a good guide to the future, this time around.
Guild Partners has produced a 50-page report on the New York City Multi-Family market, which goes through the different strategies investors have used to transform rent-regulated apartments to free market rents and its chock full data on the excessive prices paid and tenuous financing structures used to acquire these properties, as well as supply and demand stats for the New York City multi-family market.
Disclosure: The author has no position in NYB.