Could this be the year mobile advertising finally comes of age? Deloitte certainly thinks so. In its annual media and entertainment sector predictions. Deloitte says that although it has been a disappointment so far, mobile advertising could be one of the few bright spots in the media and entertainment landscape this year.
…in a global advertising environment characterized by double-digit decreases, mobile advertising may be one of the few growth areas in 2009. Its market share may more than double, albeit from a small base, and there are likely to be thousands of large advertising campaigns, costing over $2 billion.
With near saturation of cell phone usage in many countries, mobile advertising represents an attractive and largely untapped market, Deloitte says. Mobile phones commanded even greater public attention in 2008 with new "smart phone" models, enhanced web-based capabilities, and the growth of the cell phone application market. Mobile advertising may represent a low-cost, high-impact alternative to traditional advertising methods. The 2008 US presidential election used cellular texts and advertising to powerful effect and will probably form the model of campaigns in 2009.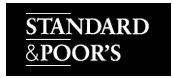 Standard & Poor's also sees a sunny future for mobile advertising, in its latest Industry Report Card: From Big Chill To Ice Age For U.S. Media And Entertainment Issuers.
"Statistics show that more people, albeit from a low base, are beginning to use their mobile devices to search for products and services. A Kelsey Group study said that 15.6% of mobile users used their phones to search the Internet for local products and services, compared to 9.8% a year ago. In addition, 14.3% of mobile users search outside of their local area, up from 6.4%. Hardware sales data suggest that more even people will have the ability to surf the Internet on their mobile devices. According to Mobile Phone Track, 71% of all handsets purchased in the U.S. can play video, 60% have expanded memory, and 55% have GPS technology. The same study found that near half of U.S. users employ mobile devices for phone function only."

We believe that the emergence of a significant mobile ad revenue model will depend on mobile user habits expanding to include purchases of goods and services, and functions such as in-store use of mobile advertising offers or coupons, or even watching primetime shows while commuting.
Deloitte also predicts the possible end of the era of free online content from services such as YouTube (NASDAQ:GOOG), Facebook, Twitter, and Flickr (YHOO). Firms have utilized these sites for viral marketing, product testing, connecting with employees, and many other innovative business practices. The sheer volume of traffic appears to be reaching a critical mass.
In 2009, storage costs for many sites could exceed $100 million. Revenues, primarily in the form of web-based advertising, will struggle to keep up. Beginning in 2009, these free content services may begin to contract or start charging upload fees. Such a scenario would have broad impacts both for viral marketing as well as the size of the consumer market who continue to utilize the sites.
Other important predictions from the study include:
The rise of 3D movie theaters and digital entertainment venues
Continued challenges for the print media with opportunities in developing countries
A critical juncture for digital radio
Challenges for top live entertainers
Malvertising, malicious software embedded in online click-advertisements, may infect hundreds of websites and millions of users