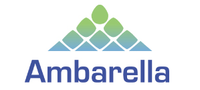 Ambarella (NASDAQ:AMBA) is a fabless semiconductor company that has a leading position in HD video compression and image processing solutions. The company is based in Santa Clara, California. It was founded in 2004 backed by several venture capital firms, including Benchmark Capital Partners, Matrix Partners and Walden International. The company went public in October 2012 by raising $29 million in gross proceeds. The IPO price was a disappointing $6, much lower than the initial offering range of $9-11. The saving grace was that the VC firms and insiders sold very few shares (less than 2% of the total outstanding shares).
Ambarella is in a niche market with few competitors in a fast-evolving growth industry. The management has shown signs of being nimble and technically advanced to keep winning in the marketplace. I expect the company to deliver above market revenue and bottom line growth. Brave investors looking for total returns especially from the technology industry may benefit from initiating position in this small-cap under-followed company. As more investors uncover this hidden gem, the stock should see price appreciation due to both EPS growth as well as P/E expansion.
TECHNICAL OVERVIEW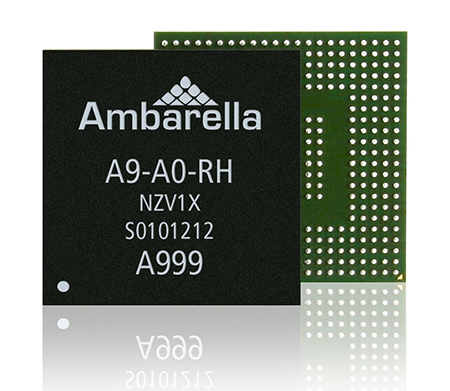 Ambarella's main product is a System-On-a-Chip, known commonly as an SoC, that integrates HD video acquisition from a CMOS sensor, image signal processing for filtering, scaling the resolution, image stabilization, color correction and video compression in the industry standard H.264 video codec. Most of Ambarella's chips also include high-performance apps processors like an ARM and some of the chips have a stacked DRAM in the same chip package that reduces the manufacturers BOM (Bill of Materials) cost, physical board area and reduces power consumption.
The company uses Samsung (OTC:SSNLF) and TSMC (NYSE:TSM) for its foundry work. It is already building chips at the cutting edge 32-nm process node while most small semiconductor companies are still at 65-nm and 45-nm. There are not many companies and foundries that have the expertise to handle sub-45nm designs which speaks volumes to Ambarella's R&D team. It has access to the some of the latest ARM CPU technology from ARM Holdings (NASDAQ:ARMH) that helps it provide the best software/firmware for the image and video processing functions. This is in comparison to lower-end competitive solutions that use TI OMAP, MIPS, ARC or other cheaper embedded processors but with limited software and application capabilities.
FINANCIAL OVERVIEW
The company has a low market capitalization of $257 million at the current market price of $9.80. The financial year ended on January 31, 2013 and the full-year results are not yet available. The approximate trailing P/E is 18 with a forward P/E of 12. The Price/Sales is very attractive at 2.25. The company has no debt and a net cash position of about $95 million which gives it an Enterprise Value of $162 million with an estimated EBITDA of $20 million. This gives it a very attractive EV/EBITDA ratio of 8. As a comparison, Qualcomm (NASDAQ:QCOM) is at 14, Broadcom (BRCM) at 16, Texas Instruments (NYSE:TXN) at 10 and STMicroelectronics (NYSE:STM) at 13.5. These are, of course, large-cap companies and not truly comparable to Ambarella.
Ambarella has a high gross margin at 68% like most semiconductor companies though the net profit margin is a bit low at 14.3% primarily due to the large investments in R&D as the company works on cutting edge technologies. The net income for nine months ended 2012 went up to $14.5 million from $8 million in first nine months of 2011. The non-GAAP EPS for the first nine months was $0.65 per share. Guidance for the full year is not available and analyst estimates vary widely as this is an under-followed stock with little history. I expect the full-year non-GAAP EPS to be around $0.9 giving the stock a P/E of 10 which appears low since it is in a niche area with at least couple more years of solid growth.
The company maintains a relatively lean level of inventory that stood at $9.1 million on October 31, 2012 (up from $7 million at the start of year). The company has a high level of stock-based compensation expenses that is quite common for high-tech companies in the Silicon Valley.
Finally, the company is incorporated in the Cayman Islands and has a favorable tax rate.
END PRODUCTS
Ambarella supplies chips into four major markets. The company does not talk about its customers (ODM and OEM) or the final products on its website, but there is information available in the industry, largely from product teardowns.
Broadcast Infrastructure Encoders
It started making chips for broadcast encoders where it got significant design wins with customers such as Ericsson IPTV. Its video encoders were much cheaper than existing DSP software solutions, e.g., those based around multi-processor solutions using TI DSP. Ambarella solutions were not only cheaper but they took less space and were lower power as well. The company was able to take the technology developed for the broadcasters and retool it for the fast-growing consumer markets. This is what gives me a lot of confidence in the capabilities and vision of the management team. Harmonic is one of its biggest customers in the broadcast space.
Recently, private antenna company Aereo won the first round of litigation against the broadcasters in New York City and has plans to expand to 21 more cities. This could be potentially disruptive and open the market for more broadcast quality video encoders and transcoders even though Ambarella does not have a design win in this exact space. But with multiple viewing screens in the house with different capability and experience (think DigitalTV, Laptop, PC Desktop, Tablet, Smartphone), the need for encoding and transcoding would continue to grow.
GoPro HD cameras
Ambarella supplies chips and video compression solutions to a wide variety of industries and products but for the typical consumer it earned its recognition for use in the GoPro series of wearable cameras. GoPro was founded in 2002 by Nick Woodman who is an avid surfer and wanted to go where amateur photographers wouldn't be able to. These $300-$500 HD cameras are selling extremely well and have spurred a whole new market segment of wearable cameras. Recently, Hon Hai Precision (aka Foxconn), the world's largest electronics manufacturer, bought a 9% stake in GoPro for $200 million validating the product and the technology.
Security IP cameras
Ambarella powers the Dropcam, which is a Wi-Fi video surveillance camera. Even though it costs $149 with additional monthly costs for optional DVR plans, the product seems to be doing extremely well. Consumers love how easy it is to setup the camera over WiFi and buying multiple units for their homes and even offices. The video quality is reportedly great and the DVR-in-the-cloud feature is quite handy. Supposedly, Dropcam generates more video-in (upload) compared to even YouTube since the cameras are typically on all the time.
The Security IP cameras can take off in a huge way since the Analog surveillance cameras are slowly being phased out and since it is orders of magnitude simpler to use Ethernet and/or WiFi enabled cameras that directly encode multi-resolution, multi-rate H.264 video.
Automotive Video Camera Recorders
Think of the automotive camera recorder as the "black-box" used in commercial airplanes. This is a nascent market that has the potential to take off in big numbers. The Ambarella A7L-A introduced at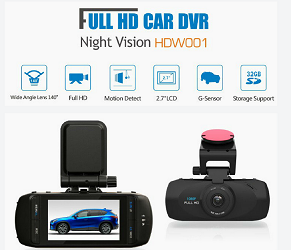 CES 2013 offers dual-video camera option and low-light sensitivity and wide field of view. It is a highly integrated chip that should see widespread deployment in both after-market as well as OEM car equipment. Insurers in Japan, South Korea and other places have been very pleased with the introduction of "Taxicams" that can be used to recreate the scene of accident with the DVR features of these automotive cameras.
RISKS
The high-tech industry is extremely fast-paced and sometimes fickle as well. Ambarella was well entrenched in the pocket video cameras that completely vanished between 2011 and 2012 (Cisco even stopped selling their ever popular Flip cameras). Right now the wearable cameras are selling well, but there is nothing to suggest that the category would exist in five years from now. However, the management appears nimble and in tune with their customers and end-users demands and needs.
Semiconductor companies are faced with ever declining average selling prices (ASP) for their chips. This is especially true for suppliers of consumer electronics devices due to market pressure and competition. However, some of the Ambarella chips are used in products with an annuity-based revenue stream like the Dropcam DVR plan, the broadcast infrastructure encoders and the GoPro line of camera mounts and accessories. These help mitigate the relentless pressure on chip pricing to some extent.
The lock-in period for certain insiders to sell the stock after IPO has not yet expired so there could be some pressure on the stock price in the next couple of months though this would not necessarily scare me away. The entire high-tech startup industry is based on the capitalist premise of creating exciting technology and products and being rewarded for it.
Even though Ambarella is in a niche market with some amazing products, it is not without competitors. Zoran, now owned by CSR (OTCPK:CSRLF) makes video encoder and transcoder products and was in the original Flip cameras. Broadcom has video encoders and transcoders though no major SoC that overlaps with Ambarella offerings. Canadian company Vixs is one of the biggest competitors in the broadcast infrastructure space. A lot of the Japanese, Korean and Taiwanese players design and build their own chips.
Continued innovation in smartphones would eat away at Ambarella's markets.
CONCLUDING REMARKS
Ambarella is a great semiconductor stock that has developed some excellent technology and products. It is not fair to compare the company to the social networking and Web 2.0 startups, but I cannot resist doing so. And every time I do so, I find that most social networking, cloud and online game companies may have desirable products and user base, but it is hard for me to get excited when I know that there is no real technical moat around them.
I did not find any meaningful competitor and see that the company operates in niche markets that will help it grow at double digit rates for the coming few years. The full year results are expected to be announced on March 7th after trading hours. I will perhaps wait for the annual report to get an even better understanding of its business and financials before taking a position in the stock. My aim would be to buy around $8-9 and I am looking at a price of $25-30 in the next 4-5 years.
Disclosure: I am long STM, QCOM, INTC. I wrote this article myself, and it expresses my own opinions. I am not receiving compensation for it (other than from Seeking Alpha). I have no business relationship with any company whose stock is mentioned in this article.
Additional disclosure: I plan to buy AMBA in the near future.