Cruise line operators have been growing ahead of the pace of growth in the economy. 2012 saw 20.8M passengers enjoy a vacation on a ship, up from 15.2M in 2006 and posting an increase every year since. Cruises outpace all other major North American vacation industry segments during this time, and cruise operators are responding with ever-increasing ship sizes and ever expanding fleets and reach.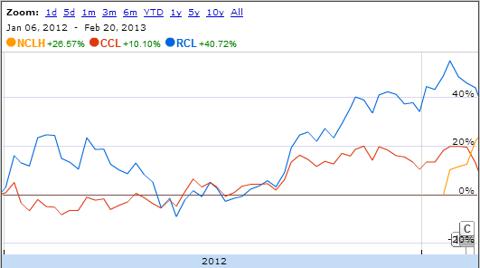 The U.S. markets now house the three largest cruise line operators around, Carnival Cruise (NYSE:CCL), Royal Caribbean (NYSE:RCL) and Norwegian Cruise (NASDAQ:NCLH).
The Competitors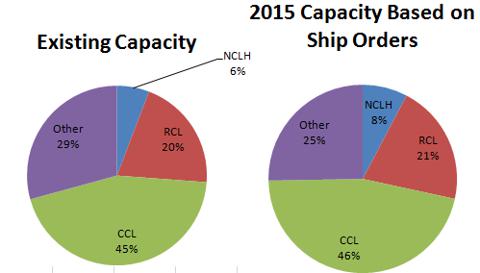 Norwegian Cruise Lines (NCLH) is the newest cruise line to list publicly, with its IPO out just after the new year. Norwegian is much smaller than its competitors, and its cruise lines are tailored more toward a luxurious experience than a casual cruise. Norwegian has taken advantage of its IPO to place major orders for new ships, with three new ships and an estimated 12,200 berths of additional capacity in the pipelines. Since this release, NCLH has followed a sharp upward trend and currently stands 24% above its IPO price at $30.26 at the time of writing.
Royal Caribbean Cruises Ltd. (RCL) is a the second-largest cruise operator, and through its various divisions covers most of the globe. Royal also operates Celebrity cruises as its luxury line, and several other smaller lines. Together with all its brands, Royal operates 41 ships with a total of 98,650 berths.
Carnival Cruise Lines (CCL) is by far the largest operator with a fleet of 100 ships forming a capacity of over 200,000 berths. Operating under many brands including Carnival, Holland America and Princess, Carnival covers every segment in the industry.
This provides investors a diversified opportunity to own a share of a mega ship coasting throughout the world.
Note - information on industry state and companies taken from 10-K and annual reports except where otherwise indicated.
Cruise Industry Overview
RCL estimates cruise ships carried a total of 20.8 million cruisers worldwide in 2012 with between 435,000 and 455,000 berths, or double occupancy capacity per cabin, worldwide. All three cruise operators are optimistic about the future of the cruise industry:
- The industry has seen an annual compounding growth rate of 5.6% worldwide from 2006-2011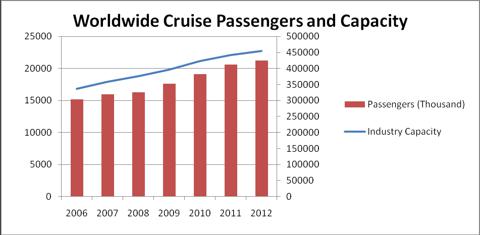 - Cruise accommodations represent less than 2% of the number of worldwide hotel rooms.
- In 2012, an estimated 3% of the population of the U.S. and Canada, and 1% of the population of Europe took a cruise.
Without implying that the cruise industry capacity will ever be near that of hotels, nor that even a substantial percentage of the population would travel on a cruise in a given year, these figures demonstrate how cruising has the potential to continue expanding at its advanced rate in the near future.
The industry is considered to be established in North America, which represents 58% of the industry, growing in Europe, which represents 29% of the industry, and emerging in other parts of the world.
Industry Characteristics
Cruise vacations currently represent 12% of the North American vacation market. Approximately 3% of North Americans have taken a cruise in the last year, and 24% taken a cruise in their lifetime. The average household income of a cruiser was around $109 K.
An important characteristic of the cruise ship industry are the high barriers to entry. The cost of a ship currently starts around $500 M with a wait time of up to 36 months, and new operators would have to build their brands, recognition from scratch compared with the existing heavyweights.
The existing cruise ship operators largely compete on service, accommodation and ship quality, variety of destinations, activities and itineraries, and of course price. Investing in quality (and functioning) ships, as well as maintaining an itinerary of irresistible destinations at affordable prices for their target guests helps the competitors build loyal repeat guests.
The cruise ship industry itself is far from linear. Segments within it differentiate contemporary from luxury offerings and two of the major carriers operate brands to support this difference. The industry further offers different products to consumers such as river cruises and smaller cruise ships to offer a more intimate and luxurious setting.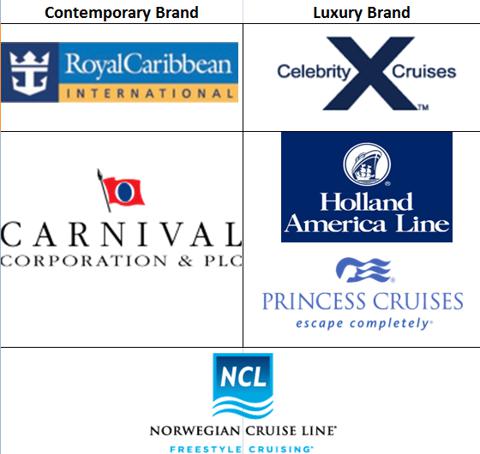 In recent news
The European cruise industry was hurt by the impact of the Costa Concordia incident in early 2012. Costa, owned by CCL, suffered from a tragic accident in early 2012 as one of its ships hit a rock and partially sank before becoming grounded. Coupled with an alleged mismanagement of the incident, the accident cost 32 lives and had a dampening effect on the European cruise market in 2012.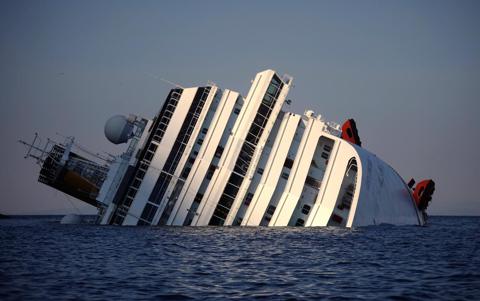 In February 2013, Carnival Cruise's Triumph lost power after an engine fire and passengers were stranded for five days while sewage backed up on lower floors. Carnival quantified the impact of this incident stating it will cost approximately $0.08 to $0.1 per share.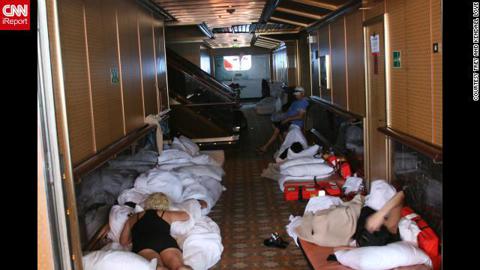 Cruise ship passengers in Europe climbed only 2.4% in 2012 compared with the annual growth rates between 6% and 11% in the three preceding years. It will be difficult to anticipate the effects the most recent incident on the North American cruise industry as a whole, however it is clear that there will be a negative effect on the broader cruise industry in North America.
The impact of the incident will likely affect CCL far more than its peers. With the Costa incident, Carnival's other lines bypassed much of the backlash due to the lack of association between it and Costa in the public view. In the case of the Carnival Triumph however, with the live news coverage of the disaster unfolding, and the Carnival name splattered across all headlines, it will likely have a stronger and more lasting effect.
Picking Between the Three
In order to present the reader with an idea of which cruise line to go with, I will use common metrics to assess their relative operating efficiencies and valuations:
Operating Efficiency
Based on the percentage of sales, the following are the operating expenses and gross margins for the three cruise line operators:
2012

Operating Expenses

NCLH

CCL

RCL

Commissions, Transp and other

18.0%

14.9%

16.8%

Onboard and other

7.7%

3.6%

6.9%

Payroll

12.9%

11.3%

10.8%

Fuel

12.5%

15.5%

11.8%

Food

5.5%

6.2%

5.8%

Other

8.4%

15.5%

15.0%

Gross Margin

35.0%

32.9%

32.9%
NCLH has an advantage over the other two competitors in terms of the gross margin, however overall the group's total is very consistent in total and across the various expense lines.
NCLH's cost advantage likely stems from its ability to charge higher prices for its luxury brand of cruises. While this has worked thus far on a lower scale, it will be interesting to see if it can be maintained with the increased capacity from new ship orders.
2012

Revenue

NCLH

CCL

RCL

Passenger tickets

70.5%

75.8%

72.8%

Onboard and other

29.5%

24.2%

27.2%

Total revenues

100.0%

100.0%

100.0%
The split of revenue between tickets and on board sales shows that CCL derives far less of its revenues from on board sales. Given Carnival Cruise's reputation as being the more affordable cruise line, this appears logical. Higher onboard earnings are more favorable from an investor's standpoint given the margins the cruise ships command on these sales. Onboard revenue accounted for 29.5% of sales in NCLH, while their related expenses represented only 7.7% of expenses.
Valuation
The following calculation will attempt to determine a price per berth based on the share price and market cap of the cruise lines, and their current and projected berth capacity:
| | | | | | | |
| --- | --- | --- | --- | --- | --- | --- |
| Capacity | Existing Ships | Berths | Ordered Ships | Berths | Future Total Ships | Berths |
| NCLH | 11 | 26,470 | 3 | 12,200 | 14 | 38,670 |
| RCL | 39 | 92,650 | 3 | 11,200 | 42 | 103,850 |
| CCL | 100 | 202,784 | 9 | 29,800 | 109 | 232,584 |
| | | |
| --- | --- | --- |
| F/S Figures | Market Capitalization ($M) | Revenues ($M) |
| NCLH | 6,170 | 2,276 |
| RCL | 7,580 | 7,688 |
| CCL | 28,720 | 15,382 |
1) Revenues per Berth
| | | | |
| --- | --- | --- | --- |
| | Revenues ($M) | Berths | Existing |
| NCLH | 2,276 | 26,470 | 85,984 |
| RCL | 7,688 | 92,650 | 82,979 |
| CCL | 15,382 | 202,784 | 75,854 |
Consistent with our findings above, NCLH is able to command more revenue per berth given its more luxurious sales. RCL follows closely behind, while CCL is significantly lower. Based on CCL's revenue per berth, RCL should command a premium of 9% in terms of revenue and NCLH a premium of 13%.
2) Market Capitalization per Berth - In order to properly compare the valuations of these companies, I will calculate a market capitalization per berth metric, which will provide readers with an idea of the relative valuation of each of these companies.
| | | | | | |
| --- | --- | --- | --- | --- | --- |
| | Market Capitalization ($M) | Existing Berths | Price per Berth | Future Berth | Price per Berth |
| NCLH | 6,170 | 26470 | 233,094 | 38,670 | 159,555 |
| RCL | 7,580 | 92650 | 81,813 | 103,850 | 72,990 |
| CCL | 28,720 | 202784 | 141,629 | 232,584 | 123,482 |
| | | | | | |
Based on this calculation, the share price for each of NCLH's berths far exceeds that of its competitors, while CCL follows relatively closely behind. RCL's berths are priced at far less than its competitors, with less than half the price per berth of NCLH.
RCL is not however without its own flaws. It posted a loss in the fourth quarter of 2012 and very small margins in the years preceding it. In the full year 2012, RCL posted a meager $0.08 in EPS, reduced by a non-cash impairment charge of $385 M or $1.76 per share and noted lower bookings following Sandy Nevertheless, without the impairment charge going forward, RCL projects earnings in the range of $2.3 - $2.5 per share for 2013, projecting a P/E ratio between 14 and 15.
Conclusion - Why I recommend the RCL
While it is reasonable that NCLH and RCL charge premiums for higher sales per berth and the higher gross margins, the valuations of these companies in terms of berths, or double occupancy capacity per cabin, is out of proportion. These prices indicate a large upside potential for RCL, with the differences in operating margins and the sales premiums not sufficient to account for the difference in valuation.
Based on this, we can see that RCL is likely undervalued and NCLH is likely overvalued. Even factoring in the future acquisitions, higher sales and higher margin on sales it earns, NCLH's stock valuation per berth is far greater than that of its peers. RCL on the other hand, with its depreciated stock price due to poor recent financial results provides investors with a cheap way to gain exposure to the cruise industry.
On the other hand, with the troubles continuing from the Costa Concordia incident, and the more recent Carnival Triumph incident, CCL will likely see a strong negative impact in the coming year.
Disclosure: I have no positions in any stocks mentioned, but may initiate a long position in RCL over the next 72 hours. I wrote this article myself, and it expresses my own opinions. I am not receiving compensation for it (other than from Seeking Alpha). I have no business relationship with any company whose stock is mentioned in this article.