The Labor Department reported a net job loss of 651,000 during the month of February and an unemployment rate of 8.1 percent, the highest in 25 years.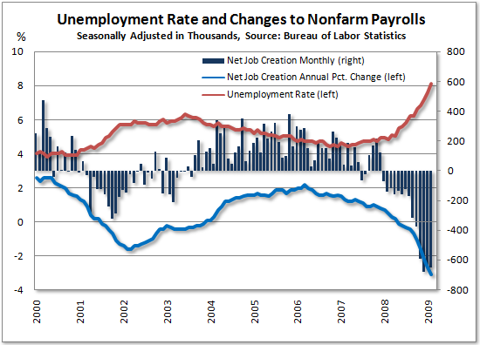 Payrolls were also revised downward for the prior two months, the December total adjusted from -577,000 to -681,000 and the January figure revised from -598,000 to -655,000 for a combined downward revision of 161,000.

The revised job loss in December was the largest monthly decline since 1949 and, over just the last four months, more than 2.5 million jobs have vanished.

By category, the story remains largely the same as it has been for many months with manufacturing, construction, and trade losing jobs at a fast pace. But, professional and business services led the way down in February with a decline of 180,000 paced by a net decline of 78,000 in temporary help, a key indicator for economic activity which points to further weakness in the economy.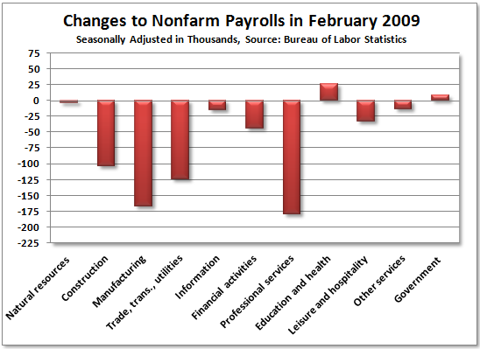 Stalwarts health care and government were the only groups to add jobs as, surprisingly, local governments added 12,000 positions last month.