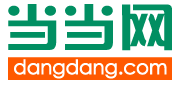 Dangdang (NYSE:DANG) will report its fourth quarter earnings and full year 2012 financial results on March 7, 2013. Following the results, a conference call will take place to discuss the financial results at 9:00 PM (Beijing Time) and 8:00 AM (U.S Eastern Time) on March 7, 2013.
After topping analysts' expectations last quarter with record revenue of $204.9 million, will Dangdang be able to keep up last quarters earnings momentum? Let's take a look at the numbers.
| | |
| --- | --- |
| What Wall Street Expects | |
| Revenue: | $258.8 Million |
| EPS: | (0.25) |
| 2013 Q1 Revenue Guidance: | $233.57 Million |
So how did Dangdang perform in its past earnings reports? Let's take a look at the table below and see.
| Earnings History | Dec 11 | Mar 12 | Jun 12 | Sep 12 |
| --- | --- | --- | --- | --- |
| EPS Est | -0.16 | -0.24 | -0.23 | -0.26 |
| EPS Actual | -0.26 | -0.20 | -0.24 | -0.20 |
| Difference | -0.10 | 0.04 | -0.01 | 0.06 |
| Surprise % | -62.50% | 16.70% | -4.30% | 23.10% |
Looking over Dangdang's earnings history we can see that it has been all over the place in terms of analysts' expectations. We can also see that Dangdang's earnings per share [EPS] have slowly been creeping in the positive direction as well. Going forward into 2013, we can see from the table below that analysts have moved up their expectations for Dangdang and see it posting better numbers.
EPS Trends
Current Qtr.
Dec 12
Next Qtr.
Mar 13
Current Year
Dec 12
Next Year
Dec 13
Current Estimate
-0.25
-0.20
-0.91
-0.83
7 Days Ago
-0.25
-0.20
-0.91
-0.83
30 Days Ago
-0.25
-0.20
-0.90
-0.83
60 Days Ago
-0.27
-0.20
-0.92
-0.87
90 Days Ago
-0.29
-0.22
-0.97
-0.93
*Data taken from Yahoo!Finance
Dangdang's Ranking
Looking over the Alexa rankings (a provider of free, global web metrics) we are able to see the trends of what is taking place with Dangdang. The first table shows us Dangdang's traffic rank, while the second graph shows us how much time users are spending on Dangdang's site.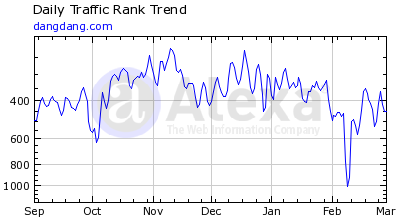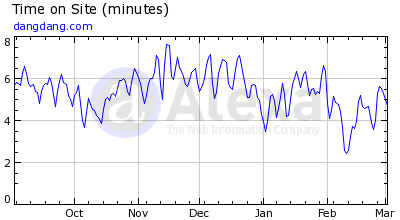 Chinese New Year
Looking over the charts you probably noticed right off the bat the steep drop-off from February. So what caused this and should investors be worried? First off, investors should not be worried because that is the time that China celebrates the Chinese New Year or Spring Festival. This celebration is China's longest festival, which is why February has always been a slowdown period for most if not all Chinese companies like Baidu, Inc. (NASDAQ:BIDU), Sina Corp. (NASDAQ:SINA), Sohu, Inc. (NASDAQ:SOHU) and Renren (NYSE:RENN) etc.
Conclusion
Earnings can be a scary time for investors, as shocking results (good or bad) can send shares flying in one direction or another. Investors should feel confident heading into Dangdang's earning results because of the raised 4Q guidance it gave last quarter. That tells me that Dang's management is confident and sees good things coming its way.
I feel that shares of Dangdang which closed at $3.77 Monday, are a good pick up at this point considering its cash per share stands at $2.85. This means that nearly 75% of Dangdang's stock value can be explained by its cash on hand. Meanwhile its warehouses, users, trademarks, contracts and other assets are currently being valued at less than 25% of the current stock price.
I also make other arguments as to why I think Dang is a good investment in my articles such as this one ("Consider This Chinese Stock For Your Portfolio").
Analysts' Recommendations: Of Wall Street's recommendations by S&P Capital IQ, the consensus on E-Commerce China Dangdang is an outperform rating, with an average price target of $6.60. This would reflect almost a 60% increase from Dangdang's current price of $3.77.
A live and archived webcast of this upcoming conference call will be available for investors here until September 30, 2013.
Disclosure: I have no positions in any stocks mentioned, but may initiate a long position in DANG over the next 72 hours. I wrote this article myself, and it expresses my own opinions. I am not receiving compensation for it (other than from Seeking Alpha). I have no business relationship with any company whose stock is mentioned in this article.