Attempts to establish a risk hierarchy among various income producing securities leads us to somewhat ambiguous results. If I asked you if it was "riskier" for me to buy shares of Apple (NASDAQ:AAPL) with a yield of roughly 2.5% or a 20-year treasury at 2.7%, what would you say? How about 5% yielding AT&T (NYSE:T) versus a 6% preferred stock offering from a money center bank or 5.5% yielding REIT? A 10% junk bond as opposed to a leveraged mREIT?
Capital conservatives would tell me that equity-income always entails greater risk since there is never a guaranteed return of investment involved. Equity bulls might contend that fixed-income and related products pose the bigger risk in a low rate environment for a variety of reasons. Moderates in the group might scratch their heads and chastise me for asking them to scrutinize seemingly incomparable securities. From my perspective, all would seem to be reasonable answers.
Going High-Wire
There will always be a variety of opinion as to what constitutes risk in any comparative asset class scenario. Capital protection may be paramount to some, while others may be more preoccupied with income growth, sustainability, or just a higher level of income. At the end of the day, the overriding risk you face as a focused income investor is failure to attain the periodic cash flow goals you target.
Given the absence of risk-free return in the current market and uncertainty as to the future path of rates, difficult and uncomfortable choices may need to be made in order to procure 5% net yield or better. And double digit net payout, while attainable, might be considered at minimum imprudent and possibly reckless depending on investment vehicles utilized.
One-plus percent income investing has become a high-wire act for many, and despite the many product and strategy solutions available, none comes without some level of associated risk baggage. However, I would argue if you thoroughly examine the income landscape and follow some of my suggestions, you'll feel more comfortable about the income investing decisions you make going forward.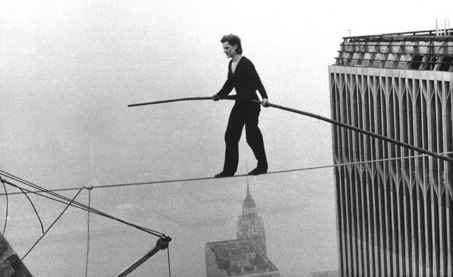 Weighing The Options
If I'm in need of a 5-7% net yield now or in the future, here are some of my choices and examples of such in the liquid securities market:
Some blue-chip equities - British Petroleum (NYSE:BP), AT&T
10-20 year maturity S&P 'A' or 'BBB' investment-grade paper, or less than 10-year junk or near-junk debt
Preferred Stock
Dividend Growth Stocks with consistent distribution hikes and potential to reach 5-7% Yield on Cost (YOC) over time.
Yield Focused or Yield Managed ETFs, CEFs, or pooled products
An option selling strategy
While it may be most prudent to diversify amongst all of these choices and spread perceived risk around as much as possible, the allocation and specific income security choices you ultimately make should be a product of three things in my mind.
Risk Tolerance - Never own income products you are uncomfortable with, can't sleep at night with, or don't completely understand.
Macroeconomic perception - Is there a superior risk/reward proposition in certain income categories given domestic and global macroeconomic realities? If so, shift portfolio weighting towards security classes with the best risk-adjusted income and/or total return potential.
Security valuation - Do a comparative analysis. Is what you are about to purchase reasonably priced compared to others in its class?
When utilized together, the above criteria should afford you the ability to purchase risk appropriate vehicles in sectors you feel subjectively comfortable about, at objectively fair prices.
Double Down?
Continuing with the thought that we need to achieve 5-7% net payout, let's not forget about the juicy 10%+ yield opportunities available in the market. Here is a sampling of our choices:
Some Partnerships
Levered Bond and Option-Income Closed-End Funds
Intermediate- or longer-term junk debt
While one might generally consider higher yielding names as carrying substantially higher risk, I would argue that is not always the case. Some investors might find comfort in double digit yielding, discount-to-NAV option-income CEFs as compared to lower yielding partnerships, or in BDCs trading near book value compared to short duration junk debt. Some may be more confident buying the same junk debt as opposed to a dividend growth stock. It's all about personal preference and forward perception. If there are a lot of face cards already played during a hand, the card counting blackjack player needs to consider if doubling down is a good idea or not.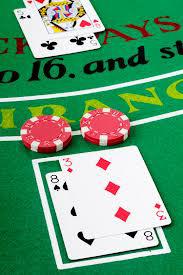 Though you may be in a gambling mood, remember that double digit yielders can be inconsistent with their payments, and in the case of PBI, FTR, and WIN, the market is hinting at the potential of a future dividend reduction. Substantial due diligence and risk assessment should be undertaken before wading into the double digit yield pile.
For those who allocate to high-income securities, it may make strategic sense to employ a barbell to attain a 5-7% net yield. For example, if you invest a portion of your portfolio in Annaly with a 12% payout, then you might consider an extremely conservative, short duration A-rated bond or low-yield equity investment with two percent payout to net your desired seven percent. Or pair a ten percent play with a four percent play.
Strategy Session
I'm a major proponent of diversification when it comes to income-related investments. Since capital growth is a subservient or non-existent goal with these positions, to me it makes little strategic sense to concentrate risk in a limited number of holdings, even if you perceive the risk to be small. In a substantial retirement income portfolio, I'd rather see 25-50 (maybe even more) smaller positions (2-4% position allocation) than 10-20 large ones (5-10% position allocation). This is especially true if most of your positions wade into a higher perceived level of risk.
My personal portfolio contains a diverse helping of equity-income, including many of the above names and has credit risk spread amongst low-risk, short duration corporate debt all the way up to junk bonds. I try to overweight equity spaces that I feel most comfortable in; those would currently include several positions in commercial real estate - Northstar Realty Finance (NRF) and Whitestone REIT (NYSEMKT:WSR) for example, as well as dividend growth stocks like Target (NYSE:TGT) and Accenture (NYSE:ACN).
On the flip side, I've lightened up on fixed income over the past several years due to its elevated macro-risks and relative lack of total return potential. I'm keeping maturities short and like the BB/BBB space for its optimal risk/reward characteristics.
In the end, take the necessary steps to build a functional income portfolio that you can live with, both literally and figuratively. Consider all risk-appropriate solutions, apply some macro- and micro- investment allocation/purchase thought, and make portfolio adjustments as conditions change. The more thought you put into the undertaking, the more cents (and sense) you can make out of your investment dollar.
Disclosure: I am long AAPL, OHI, ACN, MTGE, WSR, PSEC, TGT, SLRC, NRF. I wrote this article myself, and it expresses my own opinions. I am not receiving compensation for it (other than from Seeking Alpha). I have no business relationship with any company whose stock is mentioned in this article.
Additional disclosure: Disclaimer: The above should not be considered or construed as individualized or specific investment advice. Do your own research and consult a professional, if necessary, before making investment decisions.