Our current recession has left many investors sitting on the sidelines holding on to their cash and waiting for convincing evidence of a market recovery. Many argue that the current environment offers investors an opportunity to buy quality companies at a significant discount once they regain their confidence in investing. While we believe this is true, we would like to help identify where to find the most undervalued stocks.

On a daily basis The Applied Finance Group (AFG) generates a Value Score for each stock in our database of over 4,000 companies. AFG's value score ranks the spread between a stock's current price and its intrinsic value, as a percentage (Percent to Target), where a score of 100 is the most undervalued and 0 is the most overvalued.

The graphs below display AFG's median Value Scores by sector and Style, which helps investors identify where to find the most undervalued stocks. The performance of AFG's Value Score could be found in AFG's Portfolio Review Booklet.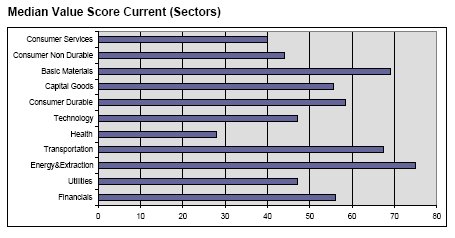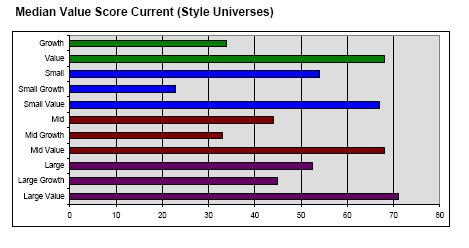 For a look at how each Universe is defined click here.