Click here for Part I
The Friendly Ice Cream Corporation Proxy Fight
Sardar Biglari burst onto the investment scene in 2008 with his successful proxy fight for The Steak n Shake Company. While only 35 years old, he has assembled an outstanding investment record over the past sixteen years that is largely unknown and unappreciated. Biglari Holdings, Inc (NYSE:BH): Sardar Biglari - Bet The Jockey is a series of eight articles to investigate Biglari's investment results since inception, the strategies he has used to achieve these results, analyze his concentrated investment decisions and the likelihood that he can achieve outlier status and outperform the market over the long term. Part II in this series reviews the Friendly Ice Cream Corporation proxy fight.
Friendly Ice Cream Corporation
In March 2006, Sardar Biglari was appointed Chairman of Western Sizzlin Corporation and in July 2006 the Board of Directors delegated full authority to Biglari to make all capital allocation and investment decisions on behalf of the company. When he undertook the management of Western's excess cash, he invested in one stock, Friendly Ice Cream Corporation.
Friendly Ice Cream Corporation was a full-service casual dining restaurant chain that served mid-priced breakfast, lunch, and dinner items as well as ice cream desserts. The company operated 316 restaurants, with another 205 units held by franchisees. Restaurants were located in 16 states, primarily in the northeastern region of the United States where the company was a well-known brand. To supply its restaurants, the company operated a manufacturing facility in Massachusetts where it produced its own ice cream, syrups, and toppings. Friendly also sold packaged ice cream in over 4,000 grocery stores. In 2006, the company had revenues of $531 million, of which roughly 75% came from its own restaurants, 22% from grocery sales, and the remainder from franchise payments. Friendly employed approximately 13,000 workers.
Early History
Prestley Blake and his younger brother, Curtis, founded Friendly in 1935 during the Depression in Springfield, Massachusetts. Their first outlet sold double-dip ice cream cones for a nickel. The Blake brothers added hamburgers and other food items to carry the business through the winter months when ice cream sales declined. They opened a second restaurant in 1940, had 10 restaurants by 1950, 50 by 1960, and then grew more rapidly so that by the mid-1970s Friendly operated over 500 restaurants throughout the Northeast and mid-Atlantic states.
In 1979, the Blakes decided to sell the company. Friendly had gone public in 1968, but the brothers continued to own 40% of the outstanding shares. They offered the company to Hershey Foods Corporation, which they felt was a high-quality company with a good strategic fit. Ultimately, Hershey bought Friendly for $164 million and operated it as a subsidiary. The Blakes retained no ownership or management interest in the company after the sale.
Through the mid-1980s, Friendly continued to grow under Hershey's management with the store count growing to 850 locations by 1988. Performance began to deteriorate and Hershey sold the company to Donald Smith in a leveraged buyout. Smith, then age 47, had extensive experience in the restaurant industry and was regarded as a premiere manager due to his marketing and operations savvy. He had played a leading role in the launch of the breakfast menu at McDonald's, where, at age 29, he had become the youngest field vice president. In the late 1970s, he led a turnaround at Burger King while serving as president and chief operating officer. He later headed PepsiCo's restaurant division (which included Pizza Hut, Taco Bell, and Kentucky Fried Chicken), helping it to increase profits by 600% in two years.
While some analysts speculated that the $375 million paid by Smith for Friendly, at 1.5 times book value, represented a good purchase price, industry sources suggested Hershey initially did not want to sell, and thus, set a high price assuming the deal would not go through. To Hershey's surprise, Smith took the deal. As a result of the highly leveraged transaction, Friendly, which had very little debt and owned much of its own real estate free and clear prior to the buyout, became burdened by high debt. In 1997, in an effort to reduce debt, Smith took Friendly public through an initial public stock offering. As a show of support for the company he founded, Prestley Blake purchased a small number of shares in the company at the IPO.
Despite Smith's impressive accomplishments, he presided over a free fall in Friendly's stock price from $25.00 at the IPO to $1.70 in November 2000. Smith, who owned 9% of Friendly after it went public, also owned 70% of Perkins Restaurant and Bakery. Throughout the years the two companies transacted business together and also shared in the cost of a Lear jet. Prestley Blake felt that Smith had acquired an attitude of imperial entitlement and lived large at the company's expense by using the corporate jet as his personal plaything. He also suspected that Smith was subsidizing Perkins to the detriment of Friendly stockholders. Convinced that Friendly had lost its way and was on a downward spiral, Blake acquired ten percent of the company's shares in November 2000.
In January 2003, he filed a lawsuit against Smith for alleged breach of fiduciary duty and misappropriation of corporate assets, primarily Smith's use of the airplane. The case was decided in May 2006 with a ruling in favor of Prestley Blake. The judge found that Friendly's Board was incapable of exercising independent judgment. Several Directors were specifically identified as "largely oblivious to their obligations and portraying a stunning degree of ignorance." In June 2006, John Hechinger from The Wall Street Journal published a three-month investigative report on the trial and specific issues at Friendly. One person who read the story was Sardar Biglari.
In September 2006, Biglari met with Don Smith and members of Friendly's management team. He requested two Board seats and offered to assist in strengthening the company's financial performance and corporate governance. After attempts to gain Board representation failed, Biglari launched a proxy contest in December 2006.
The Friendly transaction marked the first time Biglari would implement his complete activist investor playbook. It also established the strategy he would use as a catalyst for change on all future control investments.
Target companies that have assets with some value but are weak, often due to poor management.
Aggressively agitate for change, playing to shareholders frustrated at declining stock prices.
Demand board seats and align with former founders, management and/or key shareholders.
When all else fails, launch a public proxy fight to obtain Board seats criticizing management, complete with a website, "enhance(fill in company name here).com".
Relentlessly pursue the target company.
Biglari's Buy Analysis
Unlike Western Sizzlin, Biglari believed that Friendly remained a powerful brand name in the New England area with strong business economics, a well developed franchise operation and a profitable food service business. In addition, the company owned a portfolio of first class real estate holdings including buildings and land for 77 restaurants and an additional 76 restaurants on leased land.
Unfortunately, the investment opportunity was clouded by the company's heavy debt load; a legacy of Smith's leveraged buyout. Over the years, the company's liquidity and profitability had been severely impacted as a result of the high leverage associated with the buyout. The consequences of this placed Friendly at a competitive disadvantage, limited its financial flexibility and made it more vulnerable to a downturn in general economic conditions. Friendly reported a negative tangible net worth of $145 million at December 31, 2006 and a debt to EBITDA of 4.77x.
Biglari first started acquiring stock in Friendly Ice Cream Corporation at $8.50 per share, yielding a market capitalization of $68,996,497. Net debt totaled $203,766,000 at October 01, 2006, indicating a total enterprise value for the company of $272,762,497. Given Friendly's capital structure with debt representing 75% of the company's enterprise value, Biglari analyzed cash flow from an EBITDA perspective.

While enterprise value to EBITDA totaled 5.65x, fixed charges of $45.3 million (interest-$20.5 million, principal-$3.1 million, capital expenditures $21.7 million) consumed available cash flows, resulting in minimal free cash flow in 2006 and shortfalls in 2004 and 2005. Based upon the company's current management strategies, operating performance and capital management philosophy, the stock was clearly overpriced. At the same time, Biglari saw opportunity when viewed from his perspective as a control investor.
In a March 6, 2007, letter to Friendly shareholders, Biglari detailed his concerns, outlined his plan to turnaround operations, and asked for their support in the proxy vote,
I believe the company will become bankrupt if it does not attempt to delever the balance sheet. We believe the future of Friendly's lies in its franchisees. By lowering the number of company-owned and operated units, Friendly's could distribute more of its resources to the creation of better products, better quality control, shrewder, more effective marketing practices, more effective franchisee training. Mr. Smith inappropriately and irresponsibly paid for a Lear jet instead of following the alternative we would have recommended: reduce debt. Nero may have fiddled while Rome was burning, but at least he did not throw fuel on the fire. If Mr. Smith is obviously behaving so extravagantly, we wonder what other wasteful, self-serving decisions he has made behind the scenes. According to the cockroach theory, there is seldom only one in the kitchen.
In the letter he identified re-franchising, debt reduction, disciplined capital allocation and improved profitability, as key elements of his strategy.
Biglari strongly believed that the future of Friendly was in franchising. Friendly's company owned stores operated at lower profit margins than franchised stores and they exposed the company to higher risks through sensitivity to food costs, higher cost of capital and significant capital expenditures to maintain the business. While the company realized a net gain of $2.7 million and $7.6 million in 2005 and 2006, respectively, on franchise sales of existing company owned restaurants, he believed the company had taken a haphazard approach to re-franchising without a compensating reduction in debt. Biglari contended that all cash generated from re-franchising should have been used exclusively to lower debt and improve the capital structure. Biglari planned to significantly accelerate re-franchising efforts of existing company owned stores.
During 2005 and 2006, Friendly spent $16.9 million and $21.7 million, respectively, on capital expenditures for restaurant operations. This money was used to open four new company owned restaurants and fund an ongoing remodeling program for existing restaurants. Biglari felt that historical capital investment decisions had been misguided and failed to generate a return for investors. His plan was to halt all new restaurant construction while significantly curtailing discretionary improvement expenditures. First year capital expenditures were projected to be only $5 million with excess funds previously earmarked for capital expenditures being used to reduce debt.
Finally, it was discovered during the Prestley Blake lawsuit that Friendly had a long-time, cozy relationship with Perkins Restaurant and Bakery under Don Smith's reign. Evidence surfaced of more serious ethical lapses and of other forms of misappropriation. Blake was concerned that Smith was unjustly profiting by being head of both Perkins and Friendly because it allowed him to shift assets or income from Friendly to Perkins or shift costs from Perkins to Friendly. Because Smith owned 9% of Friendly and 70% of Perkins, such shifts benefited him directly. Blake claimed in his lawsuit that the company had paid certain personal expenses for his use of the Lear jet and an office in Chicago (while Friendly did not have operations in Illinois, Smith lived in Chicago).
In addition, Friendly purchased certain food products from a company related to Don Smith. Evidence showed that the purchases were not a result of a competitive bidding process and Blake claimed that Smith owed Friendly $12 million. Biglari planned to eliminate all inter-company dealings between Perkins and Friendly and aggressively re-bid all vendor contracts. He anticipated the company would realize material cost savings as a result. He also felt the company had a bloated cost structure and identified numerous opportunities to quickly cut costs and improve profitability.
Final Analysis
Biglari was fishing in unconventional investment waters when he first invested in Friendly. The company had lost money in nine of the last fourteen years and suffered from excessive leverage, poor liquidity and a senior manager that viewed the company as his own. A complete new way of doing business was the only hope to unlock the investment value in the company. While Biglari seemed poised to win the proxy fight, he unfortunately never had the chance to implement his turnaround plan. In March 2007, the company announced that it had hired Goldman Sachs & Co. to explore strategic alternatives, including the possible sale of the company. In June 2007, Friendly agreed to be purchased by Sun Capital Partners, a private equity firm, for $15.50 a share. Knowing that it is always good to sell to over-optimist buyers, Biglari voted his shares in support of the transaction.
Biglari started purchasing stock in Friendly in July 2006, accumulating 531,318 shares by the end of 2006 at an average price of $8.54. Based on the buy out price, Biglari and his various affiliates realized a 77% gain in less than one year. Unfortunately for Sun Capital, the investment would turn out to be an expensive mistake. Friendly Ice Cream Corporation filed Chapter 11 bankruptcy on October 5, 2011. The private equity firm was able to reclaim ownership in the chain in return for a credit bid to forgive $75 million in debt due to the firm.
The Harvard Business School made the proxy fight the subject of a case study, Shareholder Activists at Friendly Ice Cream (A1 and A2). Biglari would soon get his chance to take over a major restaurant chain and implement the operating strategy he proposed for Friendly Ice Cream Corporation. On March 22, 2007, Biglari acquired 25,000 shares in The Steak n Shake Company.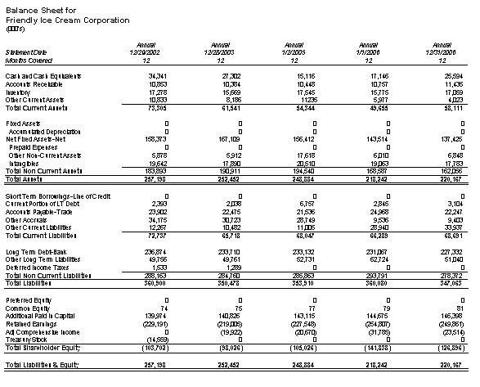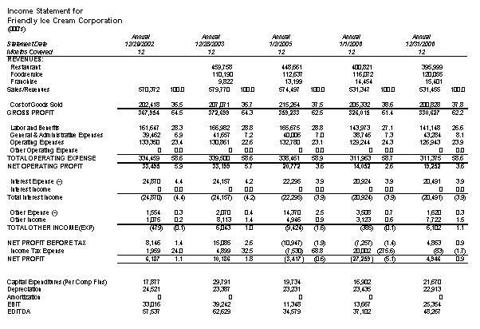 Click here for Part III
Disclosure: I am long BH. I wrote this article myself, and it expresses my own opinions. I am not receiving compensation for it. I have no business relationship with any company whose stock is mentioned in this article.