BitPay, the world's leading payment processor for Bitcoin payments, has announced that it has integrated its service with Amazon's (NASDAQ:AMZN) Fulfillment-by-Amazon (FBA) web service. This is the first clear indication that large-scale eCommerce is possible for companies wishing to accept payments over the Bitcoin peer-to-peer payment network.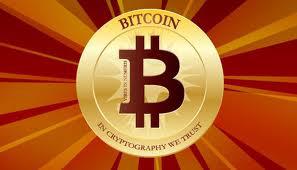 Last December I wrote the article "Do Bitcoins Pose A Threat to PayPal, Visa, and MasterCard?" The ability of BitPay to enable Amazon customers to conduct transactions using Bitcoins is a huge step in establishing the digital currency in the marketplace.
The announcement said:
Fulfillment-by-Amazon allows a seller with inventory in Amazon's warehouses to sell the items on the seller's own website, and have Amazon fulfill and ship the order. Products sold through FBA are eligible for Amazon Prime and FREESuper Saver Shipping. The service from BitPay and Amazon is available to Amazon sellers in the USA, UK, Germany, France, Italy, and Spain. Coin Publishing LLC, the operators behind Bitcoin Magazine, have been using this new feature from BitPay for several weeks now, and they are extremely happy with the performance.
While obviously good news for the Bitcoin currency and for those that own Bitcoins, this development is also good news for Amazon. Investors and consumers frustrated with non-stop money printing by central banks are increasingly looking for ways to hedge themselves against future currency depreciation. Bitcoins can play a role within a currency hedging strategy. Bitcoins allow consumers in different countries to conduct business transactions without the normal currency translation hassles.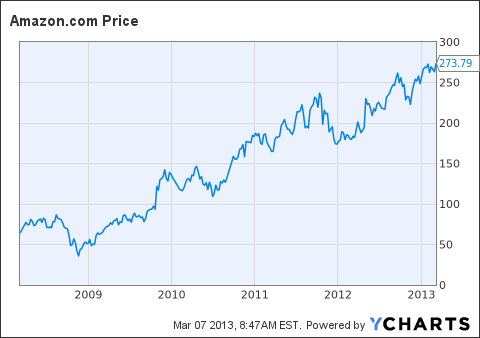 Who Needs Gold?
According to Bitcoincharts.com, Bitcoins have more than doubled in value since my article last December. No other un-levered currency hedge I know of has appreciated like the Bitcoin.

According to Bitcoin Watch, the total value of all Bitcoins in circulation is nearly half a billion USD. The total number of Bitcoins used in transactions over the past 24 hours was 1,542,256, which equates to ~$67.8 million USD. It is clear from the above chart that the volume of Bitcoin transactions is ramping up.
The point is this: precious metals like gold and silver, or commodities like oil, may not be the best or only ways to effectively hedge against long term currency devaluations by central banks. Increasingly, Bitcoins are becoming a realistic investment alternative. Amazon's support of Bitcoin transactions is a validation of the Bitcoin currency.
Disclosure: I have no positions in any stocks mentioned, and no plans to initiate any positions within the next 72 hours. I wrote this article myself, and it expresses my own opinions. I am not receiving compensation for it (other than from Seeking Alpha). I have no business relationship with any company whose stock is mentioned in this article.
Additional disclosure: I am an engineer, not a CFA. Please do your own research and contact your investment adviser. I am not responsible for investment decisions you make. Thanks for reading and good luck!