News of significant new stimulus measures by both China and Japan, jawboning from Bank of America's (NYSE:BAC) Ken Lewis and the Swiss National Bank's decision to start quantitative easing led equity indices to a 3% gain yesterday. All this despite General Electric (NYSE:GE) losing its much coveted triple A (AAA) credit rating and Moody's putting 23 US regional banks on review for a possible downgrade. With Madoff in jail and consumption seemingly fighting back (note the surprisingly robust US retail sales number) maybe Bernanke and Geithner should take a leaf out of the Dimon / Pandit book and leak a memo saying the US economy has grown in the first two months of Q1 2009? It's Friday the 13th for the second month in a row so be careful out there.
Today's Market Moving Stories
Angela Merkel and Nicolas Sarkozy joined forces yesterday to insist on tougher global financial regulations, rejecting US calls for the EU countries to spend more on supporting growth. But Gordon Brown is under pressure from the finance sector to avoid stricter regulation. The wood for the trees, there may not be much left to regulate.
The boys at Deutsche Bank's equity team put out an interesting piece yesterday on rallies of the kind witnessed on Tuesday. In a nutshell the bottom line of their historical research has found that "virtually all the 5%+ equity days through history occur in bear markets." They highlight that "the main difference between the equity bear market in Q4 2008 and Q1 2009 has been the absence of bear market rallies this quarter."
Nortel (OTC:NRTLQ) is holding discussions about selling off two of its most important divisions. Up for grabs are the firm's wireless equipment business and a unit that builds telecom systems for offices. Pfizer (NYSE:PFE) was a big gainer on the Dow yesterday on news that its cancer treatment drug was showing real promise. Much maligned Sirius XM Radio (NASDAQ:SIRI) announced that it plans to stream music to iPhones and iPods (NASDAQ:AAPL).
Banks are leading European Bourses up this morning with Barclays (NYSE:BCS) and Deutsche (NYSE:DB) making the running after more soothing words Stateside from hard pressed BoA CEO Ken Lewis that they are now profitable. Perish the thought, banks making money. Maybe sometime this generation Joe the Plumber will get paid back, after the bonuses are paid of course.
Former Irish winger (Sir) Anthony O'Reilly, the lover of those dual coloured awful shirts, has decided to finally bow out at Independent News & Media.
Bank of Ireland was the biggest gainer on the Irish ISEQ yesterday, rising a tasty 14.42%.
After a VERY rough week a few tidbits from the lighter side: credit crunch explained in alcoholic terms, zombie banks and Jim Cramer's greatest flops.
Crude Realities
OPEC meets this weekend to discuss production quotas. Most industry specialists seem to anticipate another cut, but I am not convinced there is a consensus yet among the cartel members. Media reports suggest Saudi Arabia and some other Gulf states would like to see full compliance with the previous cuts first. However, even if OPEC does cut quotas by the 500,000 barrels per day that some expect, the impact on prices should be limited for these reasons:
By far the greater issue is the weakness on the demand side. Further production cuts that simply keep pace with weakening demand might put a floor under prices but they are not going to trigger a strong recovery.
OPEC has already cut quotas by 4.2 million barrels per day, so another half million would not represent a fundamental shift.
With many key producers seeing their economies slow sharply and possibly heading for outright recession, compliance with further quota cuts is going to be very difficult to enforce anyway.
Prices might start to pick up again in 2010 as the global economic outlook eventually improves, but equally they might fall further in the near-term as the recession drags on. After all, oil prices were below $20 barrel as recently as 2002 when the world was last recovering from a major, but much less severe, downturn.
G20 – Watch For Fireworks
The G7, G8, G20 and the G245 have a less than impressive record. Since inception, the G7 has had two glorious moments in the sun – the 1985 Plaza Accord that initiated a dollar decline and the 1987 Louvre Accord that stopped it in its tracks. Since then, Mr. Macro has seen these policy meetings as little more than self-important pontificating and politics for domestic consumption. Any coordinated action has so far proved elusive.
Against such a cynical diatribe, it should come as a surprise to learn that Mr. Macro believes that this G20 could be the real deal. Why? When times are good, coordination is difficult. But nothing focuses the mind like a crisis – and this is one whale of a crisis. So here is the prediction. Expect a unified message and an agreement to ramp up quantitative easing. Why? It is stylish and in vogue. Last November the Fed said it would buy $100bn of Agencies and $500bn of MBS. The Bank of England has the authority to buy £150bn of 5-25year Gilts. These are big numbers, equivalent to 4.2% of GDP. The Swiss have now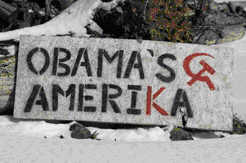 joined the party as well. What's next? The US, Eurozone, UK and Japan all calling for nominal negative rates? Since that is impossible, credit easing could occur through lower long rates.
The G20 is likely to put the rubber stamp of approval on what is already happening, opening the door for the Fed to make an announcement next week. The new Obama housing plan is hoping to trigger a $1tr refinancing wave. For the first time in a long time, Mr. Macro is eagerly awaiting the headlines from one of these meetings. The market may be getting a sniff.
And Finally… Another Bailout Song

Disclosures: None