Being young gives you a tremendous advantage over many investors. You have time on your side, you can afford to make mistakes, and you can seek growth more aggressively than most investors. Investing even a small amount, and reinvesting dividends, will give you a significant advantage later on in life. Before I focus on the makeup of the portfolio, these are some tips that I have learned so far.
Be invested in the stock market, and be long the market. The goal here is to be properly invested for the long haul. According to Josh Brown of The Reformed Broker, between 1926 and 2010, there was not a single rolling twenty year period in which stocks had a negative return.
Make sure your dividends are reinvested.This is perhaps the most important thing you can do. Reinvesting dividends allows you to naturally grow a position over time and increases your returns.
Be aggressive, but hold some cash. Having cash in your portfolio allows you to take advantage of opportunities and gives you flexibility that you don't have when you are totally invested in stocks.
Now for the portfolio. A portion of your portfolio should be in speculative and high growth potential stocks. In this sector, I like biotechs and technology stocks for this part of your portfolio. Given that you are young, you can allocate a good bit of your portfolio to these type of stocks as your risk tolerance is high. Highlighted here are stocks that should make up your main portfolio.
The Core
General Electric (NYSE:GE) and Wells Fargo (NYSE:WFC) are two excellent stocks that should be core holdings. While these companies and stocks are not as sexy or have as much growth potential as others, they are best of breed companies in their respective sectors. You could make the argument that GE is basically a no-fee mutual fund that pays a dividend of 3.26%, $.76 a share. Wells Fargo pays a $1.00 a share dividend, which results in a 2.8% yield. These stocks are good barometers of the overall market, and shouldn't drastically wither outperform and underperform the market. We are looking for the steady growth of the overall market for the core of your portfolio. There are far worse things than simply tracking the market.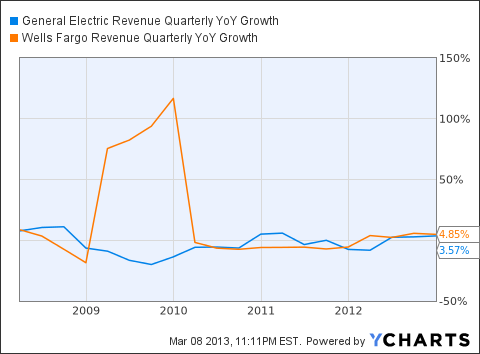 Your Growth Stocks
For your growth stocks we are looking for stocks that have excellent growth potential, but still have solid, well established business models. For this part of your portfolio, I like Visa (NYSE:V) and Lululemon (NASDAQ:LULU). Visa is well positioned for the future, as it has one of the best payment systems. Visa has a three year average revenue growth of 14.7% and generates an operating cash flow of $899 million. Additionally, Visa pays $1.31, which gets you and .80% yield. Lululemon is a specialty retailer of mostly women's yoga apparel. The stock has pulled back recently from its 52 week high of $81 and is now trading at $69.92. This pullback was mostly based on fears of market saturation and of excessive store growth (Currently 201 stores up from 165 last year). I believe that Lululemon's growth story is not over, as they have plenty of room to grow internationally and is expanding in Europe and Asia. Lululemon also has excellent room to grow in men's apparel and beyond just yoga apparel into running and exercise apparel.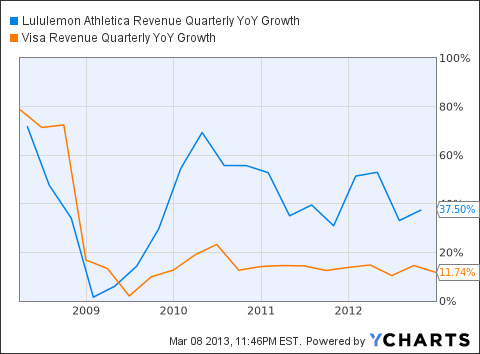 Your Speculative/ Aggressive Growth
This is where you get to have some fun. For this part of your portfolio, I like especially like biotechs. Some other potential sectors to look at are 3-D printing and Medical Marijuana stocks are potential candidates. The goal here isn't always to own the next Apple (NASDAQ:AAPL) or Microsoft (NASDAQ:MSFT), but to at least have a company that has the future potential to change the way the world works.
Summary
This balanced, yet aggressive portfolio should serve you well for the next 1-3 years. Don't just buy these stocks and forget about them. Always be researching, reading, and learning about the market as that is what will make you the most money in the long run.
Disclosure: I am long GE, LULU, V. I wrote this article myself, and it expresses my own opinions. I am not receiving compensation for it (other than from Seeking Alpha). I have no business relationship with any company whose stock is mentioned in this article.