For many investors, earnings season can be a very rewarding or depressing time. When companies deliver their earnings reports, investors wait in anticipation of the news that could send their shares popping or dropping.

Renren (RENN) investors must have felt relieved after waking up Monday morning to a solid earnings report. After all, RENN beat or met analyst expectations on both the top ($48.8 million vs 46.6 million) and bottom lines (-0.06 vs -0.06 EPS).
So what can investors take away from Renren's earnings report? Let's take a look at some of the positives as well as some of the challenges that Renn has going forward.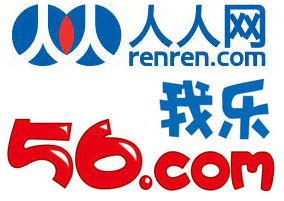 56.com
56.com is a video sharing website like that of Youtube. Renren bought 56.com back in September of 2011 for as little as $80 million dollars. This was fairly cheap considering that Yoku Tuduo (YOKU) has a market cap right now close to three billion dollars with its most recent closing price of $17.49. 56.com only adds to Renren's wide variety of revenue streams which now includes online games (game.renren.com), shopping (Nuomi) and other various forms.
During the fourth quarter conference call, management informed investors that 56.com's viewership more than doubled in the fourth quarter. While they didn't give an exact number of total users, knowing that viewership doubled can only add to the total value of Renren.
2013 Outlook: Renren's strategy going forward now will focus on further improving quality and increasing monetization by both expanding the IVAS service and video advertising on 56.com. After last year's full year effort of integrating 56.com into Renren, management stressed how they will be stepping up the monetization effort in this asset this year. Management estimates that 56.com will continue to grow over 100% in 2013.
Noumi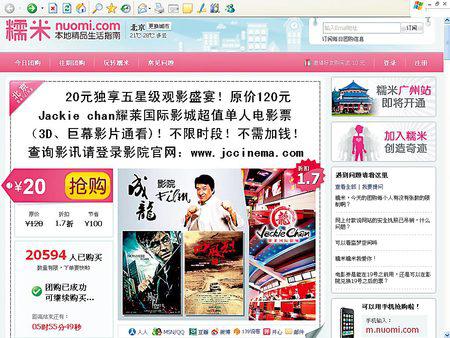 Nuomi is an e-commerce business like that of Groupon (GRPN). The goal is to connect merchants to consumers by offering goods and services at significant discounts.
Noumi has been around for less than three years, but has quickly turned into one of the bigger players in the market. With many other players running out of cash with the "price wars" management stated that Noumi is well positioned as one of the final consolidators in this sector. Because of this they will be in a good position to gain a bulk of the market share and the revenue that comes with it.
The operating losses for Noumi have been narrowing for 3 consecutive quarters. Renren has the flexibility now of either achieving profitability by the end of this year or to keep investing in order to gain more of the market share. Renren CEO Joseph Chen stated, "For an e-commerce business in China with less than 3 years of history, I would say that's quite an achievement."
Some of the Nuomi 's highlights from last quarter include; surpassing the $100 million general merchandise value, or GMV mark, for the first time in its history. Last quarter, Nuomi added 3.3 million active paying users with 48% repeat users. Mobile sales represented over 20% of total sales, and continues to grow. Renren's management is encouraged by the progress Nuomi is making and looks to build off its momentum.
Outlook: Management estimates that Nuomi will see a visible revenue growth in 2013 and looks to continue growing over 100% in top line contribution (Revenue).
Renren Games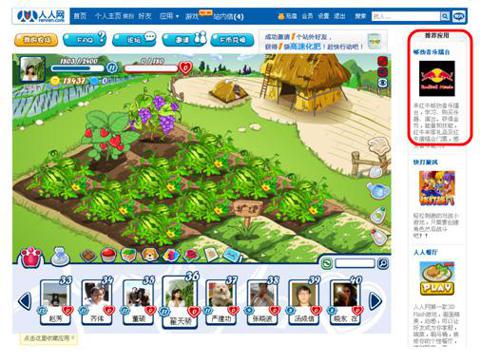 The main reason that Renren was able to exceed and meet estimates on the top and bottom lines was because of its gaming business. Gaming revenue continued the record setting pace up 116.5% from the corresponding period in 2011. Gaming now accounts for more than half of Renren's total revenue.
During the fourth quarter conference call, management talked about how they are doing this and what direction they plan on taking it. CEO Joseph Chen said, "Revenues was once again driven by our in-house-developed, cross-platform games. We have been successful with our gaming strategy on iOS, and we now have been testing our games on Android at the end of the fourth quarter. The Android market offers huge potential but also represents highly fragmented ecosystem and needs to be carefully mapped out. While we're still in the early stage of exploring Android opportunities, we remain very excited about its prospects. This year alone, depending on who you ask, people will tell you between 300 million and 350 million new smart devices will be shipping to the market. And most of them will be Android. That opens up a huge opportunity."
Renren was one of the first movers into mobile gaming. Because of this, management believes that most games are in the early stages of life and will stay strong for a foreseeable future. Renren is building a robust pipeline with its cross-platform gaming space which will be an advantage in the gaming space.
Outlook: At the end of 2012, Renren had a total of 15 in-house titles and 46 third-party games. Renren looks to maintain a healthy portfolio and to attract more third-party game developers to Renn's platform. Renren looks to continue new cross-platforms as well as mobile-only games with a particular focus on the Android market in 2013.
Renren.com
On May 31, 2011, Renren had approximately 122 million actived users. At the end of December 2012, Renren daily user base expanded to a total of 178 million users. In December 2012, Renren's monthly unique log-in users reached 56 million, a 46% year-on-year increase. During the quarter, Renren user's spent an average time of 7.5 hours a month on SNS platform, slightly higher than the previous quarter. Despite intensifying competition, particularly from Tencent's (OTCPK:TCEHY) WeChat, Renren's management was pleased to see that the user growth and user engagement is still growing.
Rising costs
It's no secret that Renren's rising costs is what's dragged Renren down. Even with its top line growth around 40% year over year it's still not enough to offset its costs. So Why have Renn's costs soared? Renren is choosing to focus more on investing and building for its future. Instead of choosing to reduce costs and improve the bottom line now, Renren has instead focused more on spending to acquire a bigger market share in order to gain a bigger piece of the pie for future years.
Market share has become one of the top priorities for Chinese companies as hundreds of players are battling each other to gain an advantage over everyone else. Look no further then the battles currently going on between Baidu (BIDU), and Qihoo 360 (QIHU) in the search engine business. Youku and Todou battled one another for a long time before eventually merging the two companies together. Renren is now fending off companies like Sina (SINA) which runs popular blogging site Weibo, Netease (NTES) which primarily engages in online games, like Sohu (SOHU).
A great example of acquiring market share is what Amazon (AMZN) has done over the years. After years of poor bottom line numbers (which it still has) it has acquired a huge share of the market now.
Because of the economic "slowdown" in China, advertising has been a challenge for many as well. Renren's challenges mainly consist of increased competition and the continuing shift of user's using mobile. While Renren has seen some early signs of sentiment improvement toward China's macro conditions, it's still to early to tell how it will affect advertising in 2013.
Conclusion
2011 and 2012 were huge investment years for Renren. Now the priorities for 2013 are clear and simple: to build the best user experience, explore mobile growth opportunities across business lines and to strengthen the existing monetization-centric businesses of gaming and group buying. Chen summed it up best when he said, "Given mobile is so important for our long-term growth, I think we will continue to invest relatively aggressively in mobile. But other than mobile for our other existing businesses, such as renren.com, such as Nuomi, such as 56, and the gaming itself is profitable. I think all the other 3 existing businesses will see a narrow loss. But however, we will continue to invest around $40-plus million in pure mobile-related initiatives. So with that, the total investment will be similar to last year's. But we think that's absolutely critical to secure our long-term growth, particularly in a mobile-centric world."
Renren is considered a growth stock, this means that even with the slightest hint of growth slowing, investors start to pull out. That is why companies such as Apple (NASDAQ:AAPL) and Baidu have been hit hard lately. Even though they are still growing at phenomenal rates, because they are not growing as fast as they used to or as much as analysts say they should, investors panic and pull out.
I feel that Renren is a good pick up at this point for long term investors because of its strong balance sheet and where the company is headed. Short term investors who want to make a quick buck should probably stay away from Renren until it starts turning the profitable corner.
Investors are reminded that this article should be considered general information and to make sure they do their own proper due diligence with regard to the stocks mentioned in this article. Have a great trading day and I look forward to all of your helpful comments and insight.
Disclosure: I am long RENN. I wrote this article myself, and it expresses my own opinions. I am not receiving compensation for it (other than from Seeking Alpha). I have no business relationship with any company whose stock is mentioned in this article.