When it became clear a few months ago that Samsung's (OTCPK:SSNLF) market share in Android smart-phones has risen to 46% and keeps rising, Google (NASDAQ:GOOG) realized that it may be in deep trouble.
The reason Google worries about Samsung's success, is that Samsung may become a de facto co-owner of Android. Android's success lies in its openness. Having many OEMs compete over who makes the best hardware is crucial, as Google tries to make Android the standard OS for smart-phones.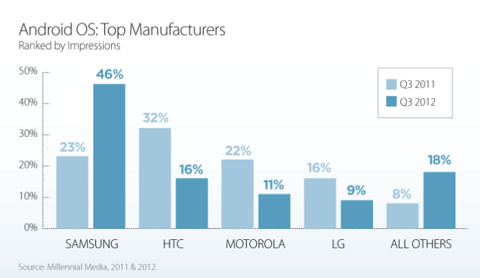 Unfortunately, Google's worries aren't misplaced. After Google acquired Motorola Mobility in early 2012, Samsung decided to seriously transform its open source LiMo project into a full smart-phone OS called Tizen. With Tizen Samsung is trying to create an Android-like OS in case Google decides to stop giving Android for free and starts making its own phones with Motorola.
So far Samsung seems to have done a good job and the latest version Tizen 2.0, seems to be good enough to compete with Android. Although Tizen is still under development and doesn't have a live ecosystem, we shouldn't dismiss it because things could turn ugly for Google very quickly.
In particular Samsung has demonstrated popular android titles on Tizen and has designed it to offer cutting-edge HTML5 support, ensuring that it will run web apps efficiently.
Furthermore, Samsung seems to understand perfectly how important the ecosystem is for a mobile OS and with the release of Tizen 2.0 has tried to make developers' work as easy as possible. Last but not least it has already enlisted support by many big carriers like Vodafone, Orange, Sprint and others.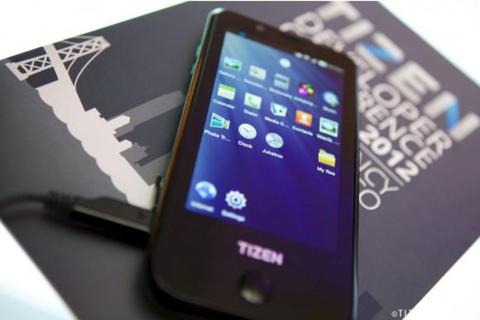 If Samsung continues to conquer market share and builds a good Android app emulator (like BlackBerry (BBRY) did) for its OS, then Android's dethronement would be a highly probable outcome.
Of course Google doesn't just sits sucking its thumb. Rumor has it that it is rapidly creating a flagship smart-phone along with Motorola, that is intended to bring Samsung's market share down.
The new "X-Phone" (as it is known now) is expected to be unveiled in Google's I/O conference in May 15 and become available by July 8. This won't be part of the Nexus line which means that Google may be following in Apple's (AAPL) footsteps and starts to build its own phones in-house.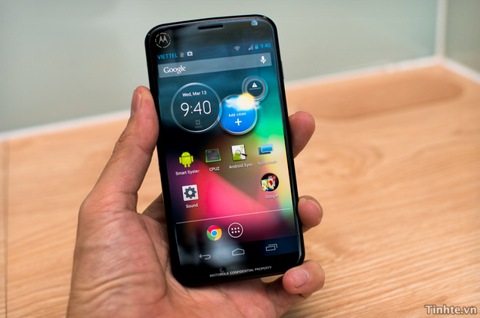 As it seems Google and Samsung are going for a break up soon, unless both Google's "X-Phone" and Samsung's Tizen prove to be mediocre products and fail to gain traction with consumers.
If their products do well though, each of them will probably follow its own way and I believe that both will suffer at least in the short-term. Google will lose its largest and more popular Android OEM and it will take some time to fill that gap and regain those who went to Tizen.
On the other hand, Samsung in the beginning will have fewer sales than those it has now with Android. This is because many people will either choose to stay with their current and familiar platform or the may decide to go to a more mature one like Apple's iOS of Microsoft's (MSFT) Windows Phone 8.
On a bigger scale, this fight will fragment the smart-phone market increasing the competition and lowering the barriers of entry. Those who are more likely to benefit in this environment are those that have a differentiated product in the eyes of the consumers. Probably Apple, Microsoft, Nokia (NOK) and perhaps BlackBerry.
Disclosure: I have no positions in any stocks mentioned, and no plans to initiate any positions within the next 72 hours. I wrote this article myself, and it expresses my own opinions. I am not receiving compensation for it (other than from Seeking Alpha). I have no business relationship with any company whose stock is mentioned in this article.