For many investors, earnings season can be a very rewarding or depressing time. When companies deliver their earnings reports, investors wait in anticipation of news that can send shares quickly popping or dropping.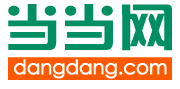 On March 7, 2013, Dangdang (NYSE:DANG) investors woke up Thursday morning to a solid earnings report. After all, Dang beat analyst expectations on both the top ($259.2 million vs 258.6 million) and bottom lines (-0.24 vs -0.26 EPS).
So of course Dang's shares were trending higher after the earnings beat right? In the words of Lee Corso, "Not so fast my friend." After trading pre market and opening up around $4.30, shares of Dangdang sold off closing down 0.20 cents at $3.98 (-4.78%). So what caused the sell-off?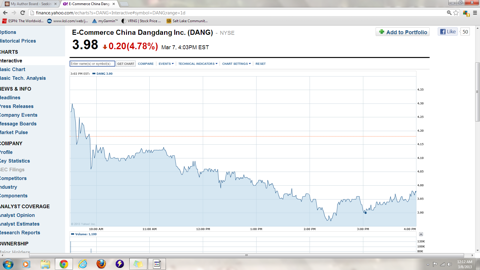 When I look over a company's earnings report there are a couple of things that I look at first. One of the first things I look at is the top [revenue] and bottom lines [EPS]. These two factors are one of the major contributors to stocks popping or dropping. The second thing I look for is the guidance the company gives for the upcoming quarter and or year. Many times in the stock market companies beat earnings estimates, but because future guidance is lower that what investors and analysts expect, shares tend to sell-off. Look no further than Apple (NASDAQ:AAPL), who last quarter beat on both the top and bottom lines with record results, yet shares are still in plunging mode.
Even though Dangdang beat estimates, the guidance for the upcoming quarter came in far below analysts estimates. Analysts had Dangdang making $233 million in the first quarter while Dangdang's management said that it expects to make around $209 million, representing a decline of around 8%.
Analyst Rating & Price Targets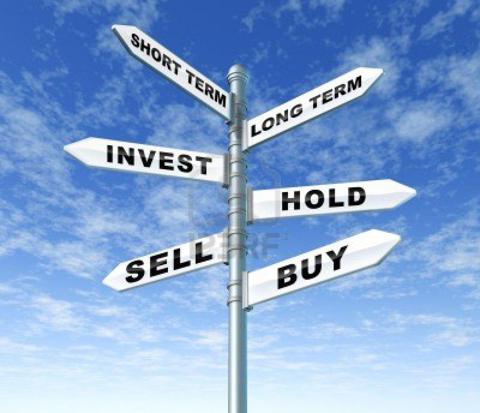 After Dangdang's earning results, a number of firms came out with new ratings and price targets for Dangdang. Lets take a look and see what firms and analysts have to say about Dangdang now.
Barclays reiterated its Underweight rating and put a $3.50 price target on Dangdang saying that:
Shifting more transactions to a marketplace model will help to reduce losses and improve margins over time, but will come at the expense of slower top-line growth, which could then lead to less operating leverage and less scalability, in our view.
Oppenheimer stayed bullish on Dangdang and reiterated its Outperform rating and a $9.50 price target on Dangdang saying:
Margins expanded y/y for the second quarter. We expect operating margins to improve y/y through 2013 given operating leverage as its marketplace and self-procurement categories gain scale. While we expect the stock to remain range-bound due to still limited earnings visibility, its valuation remains attractive, trading at ~0.2x 2013E EV/Sales.
Things got very interesting and confusing when Piper Jaffray who on March 7, 2013, (after Dang's earnings were announced) were still positive on Dangdang and kept a $10 price on the stock. Then not only four days later on March 11, 2013, Piper Jaffray came out and lowered its rating on Dangdang from Overweight to Neutral while lowering the price target from $10.00 to $4.50.
So what happened in those few shorts days to dramatically change the price targets? After talking to Douglas Terrell, an administrative manager at Piper Jaffray, I was informed that the reason for the change was because of a coverage transition to a new analyst covering Dangdang starting March 11. This was why a second recommendation came from Piper Jaffray. One analyst thought it was worth $10 while another thought it is worth $4.50.
As we can see from the price targets mentioned above, analysts views on stocks can be widely different. Even though analysts provide good insight about stocks, never invest solely on a stock just because of its price targets that analysts have for it. As we can see, any changes can dramatically alter the status and "worth" of a stock.
Company Guidance
It is important to remember that companies cannot predict the future. They can offer their insight and give guidance as to what they think is going to happen but, just because they guide a certain way does not necessarily entail that's what's going to happen. Take last quarter for example when Dangdang issued fourth quarter guidance of revenue in the $265 million range. Dangdang ended up making only $259.2 million. So just because Dangdang see's revenue coming in around $209 million next quarter does not mean that's what's going to happen. Just look at what happened last quarter.
So what is Dangdang's strategy going into 2013? Management said:
Our strategy of placing more emphasis on third party marketplace was rightly timed and executed during 2012. Going forward, we will promote the strategic position of our marketplace business unit within the company. Dangdang maintains its long-term strategy of becoming an integrated shopping mall targeting the mid to mid-to-high-end customers.
Dangdang is slowly transitioning itself to be more than just an online bookstore. It is following in the footsteps of Amazon (NASDAQ:AMZN) by becoming an online shopping mall.
With growth hovering around 30 percent from its books and media sales, Dangdang looks to better its margins with its new marketplace program saying;
Dangdang's marketplace program continued its rapid growth momentum, and marketplace Gross Merchandise Value grew at 169 percent year-over-year in the fourth quarter. This marked the first quarter that sales from general merchandise, which includes both self-procurement and marketplace, exceeded sales from book and media. It is significant milestone in our strive to transition from an online bookstore to an integrated online shopping mall.
Conclusion
Dangdang is considered a growth stock by many, so even with the slightest hint of growth slowing, investors will be quick to pull the trigger and sell. That's why companies such as Apple, Baidu (NASDAQ:BIDU) and Renren (NYSE:RENN) have been hit hard lately. Even though they are still growing at phenomenal rates, because they are not growing as fast as they are used to or as much as analysts say they should, investors pull out.
I still feel Dangdang is a good buy at this point because of the assets it has in place, not to mention Dangdang's cash per share stands well over $3 dollars a share now. I see very limited downside and feel the reward to risk ratio favors longs at this point.
We must remember that nearly every single Chinese company that has already reported has warned of a revenue dips during the first quarter. Chinese heavyweight Baidu set the tone last month, when China's top search engine projected a 4% to 7% sequential revenue decline this quarter. Youku Tudou (NYSE:YOKU) China's leading video-sharing website, shocked investors with a forecasted decline of 19% to 25% this quarter.
So in other words, Dangdang's expected quarter-over-quarter decline of 8% is fairly reasonable when compared to its other Chinese peers and the conditions (Chinese New Year) they face in the first quarter. Investors are always reminded that before making any investment, you should do your own proper diligence on any stock mentioned in this article. Any material in this article should be considered general information, and not relied on as a formal investment recommendation. I hope this article was helpful to you and I look forward to all of your comments and insight.
Disclosure: I have no positions in any stocks mentioned, but may initiate a long position in DANG over the next 72 hours. I wrote this article myself, and it expresses my own opinions. I am not receiving compensation for it (other than from Seeking Alpha). I have no business relationship with any company whose stock is mentioned in this article.