If you are like me - you probably want the core of your stock portfolio to consist of high quality companies obtained at a reasonable valuation, with decent growth opportunities and strong competitive advantages.
In this article I would like to talk about three companies whose stock I already own and would consider to be a must-have for every stock portfolio: McDonald's (NYSE:MCD), Medtronic (NYSE:MDT) and Philip Morris (NYSE:PM).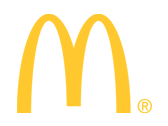 McDonald's:
I didn't invent the hamburger. I just took it more seriously than anyone else...We take the hamburger business more seriously than anyone else.
-- Ray Croc
As the leading global food service retailer with more than 34,000 local restaurants serving approximately 69 million people in 119 countries each day, McDonald's barely needs an introduction.
McDonald's vs peers
| | | | | | |
| --- | --- | --- | --- | --- | --- |
| Name | Marketcap | P/E | RoI (5y average) | Net Margin (5y average) | Div Yield |
| McDonald's | $99.95bn | 18.60 | 17.68% | 19.84% | 3.09% |
| Yum! Brands (NYSE:YUM) | $31.64bn | 20.78 | 21.93% | 10.34% | 1.91% |
| Chipotle Mexican Grill (NYSE:CMG) | $9.97bn | 36.75 | 17.76% | 9.05% | N/A |
I believe that McDonald's still remains the stock to own when it comes to fast-food chains.
While there is little question that its competitors offer opportunity for higher growth, there is also no doubt that McDonald's offers way more safety via its more diversified geographical footprint, higher margins and brand recognition that is completely unmatched:
A survey of 7,000 people in six countries by Sponsorship Research International found that 88 percent could identify the golden arches and only 54 percent could name the Christian cross, according to Fast Food Nation.
McDonald's is not a particularly exciting business, but I believe that boring businesses that are profitable, predictable and run by a quality management team make for the best kind of investments. I'll gladly take the safety of knowing that no matter what part of the world I'm in, I can't go wrong by getting a quick snack from the local McDonald's and the safety of knowing that millions of other customers feel the same.
McDonald's is not really particularly cheap on a fundamental basis, but as I subscribe to the idea that "It's far better to buy a wonderful company at a fair price than a fair company at a wonderful price" and it does seem reasonably valued in comparison to its peers, while offering a safety:return proposition that looks adequate, I call it a buy.


Medtronic:
To contribute to human welfare by application of biomedical engineering in the research, design, manufacture, and sale of instruments or appliances that alleviate pain, restore health, and extend life.
-- The Medtronic mission statement
Medtronic is the world's largest medical technology company. It is engaged in alleviating pain, restoring health, and extending life for millions of people worldwide. The company's operating segments include Cardiac and Vascular Group, which consists of Cardiac Rhythm Disease Management [CRDM] and CardioVascular, and Restorative Therapies Group, which consists of Spinal, Neuromodulation, Diabetes and Surgical Technologies.
Medtronic serves hospitals, physicians, clinicians, and patients in more than 120 countries worldwide. The company's primary customers include hospitals, clinics, third-party healthcare providers, distributors, and other institutions, including governmental healthcare programs and group purchasing organizations.
Medtronic vs peers
| | | | | | |
| --- | --- | --- | --- | --- | --- |
| Name | Marketcap | P/E | RoI (5y average) | Net Margin (5y average) | Div Yield |
| Medtronic | $46.05bn | 13.87 | 12.50% | 18.30% | 2.29% |
| St. Jude Medical (NYSE:STJ) | $11.95bn | 17.71 | 11.67% | 14.28% | 2.37% |
| Boston Scientific (NYSE:BSX) | $10.03bn | N/A | -7.26% | -19.92% | N/A |
It's very easy to get behind Medtronic's mission "to alleviate pain, restore health and extend life." I personally know of several people who had their entire lives turn around for the better thanks to the products developed by the company. When a person who for many years had to live with debilitating back pain due to a motorcycle accident gets a chance to turn his or her entire life around, it's really hard to describe how much this person can appreciate the opportunity.
Medtronic is a well-managed and conservatively run company and it shows: it has become a Dividend Aristocrat by consistently increasing its payout every year since 1978. It also looks to be noticeably undervalued in comparison to its peers, making it a safer choice.
I'll tell you why I like the cigarette business. It cost a penny to make. Sell it for a dollar. It's addictive. And there's a fantastic brand loyalty.
-- Warren Buffett
Philip Morris International Inc. (PM) is a holding company. PM's subsidiaries and affiliates and their licensees are engaged in the manufacture and sale of cigarettes and other tobacco products in markets outside of the United States of America. Its products are sold in approximately 180 countries.
Philip Morris International vs peers
| | | | | | |
| --- | --- | --- | --- | --- | --- |
| Name | Marketcap | P/E | RoI (5y average) | Net Margin (5y average) | Div Yield |
| Philip Morris International | $150.56bn | 17.66 | 36.69% | 11.30% | 3.72% |
| British American Tobacco (NYSEMKT:BTI) | $101.69bn | 17.73 | 17.46% | 22.63% | 3.86% |
| Imperial Tobacco Group (ITYBY.PK) | $35.08bn | 16.61 | 5.49% | 3.88% | 4.45% |
Many investors shun tobacco and alcohol companies for various ethical reasons. However, everyone's ethics are different and while I wouldn't touch a company that say, delivers wiretapping equipment to Syria, I personally do not consider the tobacco business to be immoral, since I believe everyone makes (or at least, should be able to make) their own choices in life with regard to the products they consume.
A fellow SA contributor has been voicing his concern about PM's increasing levels of debt: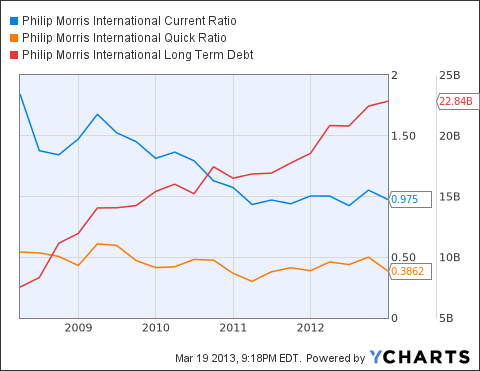 But this development needs to be put into perspective: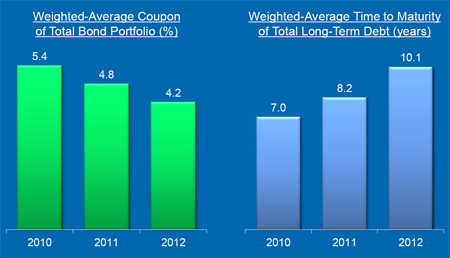 Compared with its peers, PM offers the strongest brand recognition, widest geographical footprint, fastest annual dividend growth and the biggest potential for future dividend increases due to its lower payout ratio and higher EPS growth rate.
Summary:
This article suggests giving these three companies a strong consideration for inclusion into the core of your stock portfolio. While some prefer to buy on the dips, I am of the opinion that the best time to invest is when you have money (assuming that stock valuations look generally reasonable) and with quality businesses like these, it's hard to see how a long-term investor could go wrong with any of them.
Disclosure: I am long MCD, MDT, PM. I wrote this article myself, and it expresses my own opinions. I am not receiving compensation for it (other than from Seeking Alpha). I have no business relationship with any company whose stock is mentioned in this article.