The NCAA Tournament and March Madness is fully upon us with the round of 64 starting this week. While my Cyclones will almost surely leave me in tears, it occurred to me that investors might be able to use bracketology to help pick a well-diversified portfolio that could outperform the market.
One of the most frequent questions I get is how can an investor wade through the myriad of possible stocks and portfolio combinations without having to quit their day job and follow CNBC 24/7. While in the past, my answer has included volumes of books and research that the investor should read along with some pretty lengthy calculations, the lead-up to March Madness has produced a simpler idea. Bracketology could be the answer to your portfolio prayers.
Bracketology is the process of predicting the outcome of a tournament by seeding teams according to regions or host cities and then selecting winners in each game and round. The process has been around forever but the term, bracketology, is credited to Joe Lunardi at ESPN and has gained fame just in the last few years. The idea is loosely based on the theory of binary opposition, where two events or players are matched against each other in a mutually exclusive outcome.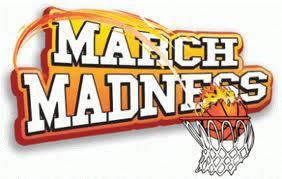 Sector Bracketology
Few investors would have the time to bracket out every traded stock. To make the process more realistic, I used a simple stock screen to narrow the field to a manageable list. Just screening for price multiples or other fundamentals will skew your portfolio to certain groups of stocks so I run nine screens, one for each sector.
I use just three metrics in my initial stock screen. I then rank all stocks in the sector according to the three metrics and select from the list of performers for my brackets.
Return on Assets is one of the best measures of how efficiently a firm uses its assets, how well management turns capital into profits. It is the company's net income divided by total assets or can be broken down into the firm's profit margin and asset turnover. Many investors like to use return on equity, which is just ROA times the company's debt leverage. I prefer ROA because management can boost its return on equity above peers by taking on dangerously high levels of debt.
A firm's 5 Year Average Sales Growth can say a lot about management's ability to consistently outperform peers. Net income and many other financial accounts can be manipulated but it is pretty difficult to play tricks with sales. A company that can consistently beat peers in sales growth has a competitive advantage.
Operating margin measures management's operational efficiency and may be my favorite metric. It is the company's earnings before interest, taxes, depreciation, and amortization (EBITDA) divided by revenue and reduces the effect of accounting, financing and tax policies on profits. You will probably see net margin, or the company's net income divided by revenue, quoted more in the financial press. The net margin includes affects of discontinued operations, accounting changes, and any other extraordinary items that management wants to throw in to manipulate earnings. The operating margin is a more pure-metric on how the company is managing its expenses.
After the initial screening process, you really have to do your homework to pick your final selection of stocks. It helps to understand your risk tolerance and constraints as an investor. Are you a particularly conservative investor? What is your income level and specific tax environment? Understanding your own particular needs can help in selecting winners from each subsequent match.
In honor of the NCAA Tournament, I started my brackets with 64 companies from each sector before weeding down to the eight possibilities in the brackets below. You might want to start with fewer stocks depending on how well you know a given sector and how much time you have for analysis. I carried my brackets down to the final two within each sector. That would give you a portfolio of 18 stock picks, which you could supplement with investment in sector funds. This gives you broad exposure to the market and a chance to outperform with your 18 picks.
When you are seeding out your initial matches in each bracket, try to place stocks according to industry. While fundamentals will usually be fairly consistent across the sector as a whole, you want to compare each company against the most similar competitor in the bracket. It tells you nothing to match up Harvard against Indiana in you Tournament bracket, the result is too obvious.
After seeding out your bracket, you need to start digging through the analyst reports, news and fundamentals. Below are some of my picks and reasoning for the first two sectors in the series.
Consumer Staples

Coca-Cola (NYSE:KO) easily beat out Monster Beverage (NASDAQ:MNST) with its 2.9% dividend yield and lower price multiple even though the smaller beverage company has a higher operating margin. Though Coca-Cola has come under fire in China for possible illegal mapping, it has one of the best brands in the world and provides a huge element of geographic diversification. It was a harder pick to go with Coca-Cola over Colgate Palmolive (NYSE:CL) though the $169 billion beverage behemoth easily beat on 5-year revenue growth of 12.2% versus 3.4% at the household products maker. Though both companies face currency risk and cost increases over the next year, I think Coca-Cola has more pricing power and should be able to pass more costs through to the consumer. Colgate recently announced a stock split and an increase in its dividend due to, "confidence in the continued strong and profitable growth," of the business. It did not come out in my bracket but the company may merit another look in yours.
Philip Morris (NYSE:PM) was spun off from Altria (NYSE:MO) in 2008 so the companies are extremely similar. Philip Morris took the international assets while Altria remains a domestic focus. The operating margin and price multiple are basically the same for both companies. I like Philip Morris for its international diversification despite having the lower dividend yield. While selling cigarettes in the United States is not in danger of collapse anytime soon, the regulatory environment presents a constant headline risk. Philip Morris recently appointed Andre Calantzopoulos as the new CEO, a role he previously held before the spinoff.
Though the fundamentals at McGraw Hill (MHP) favored it over Hershey (NYSE:HSY), the outlook on the publishing business is pretty bleak. Hershey has been fairly aggressive in acquisitions lately, buying the remaining stock of Brookside Foods in January 2012. The company has had trouble growing organically and may look to other acquisitions for sales growth in the future. My wife's insistence that candy is better than cigarettes could not push Hershey over the stability and yield of Philip Morris.
Technology

Even though I have written several bullish articles on Baidu (NASDAQ:BIDU) and own the shares, there really was not much of a match against Apple (NASDAQ:AAPL), which I also own. The fight over the company's $137 billion in cash is leading many to believe an announcement will be made soon. Gamco Investors CIO Howard Ward told Bloomberg's Tom Keene earlier this month that the announcement will happen within the next month and should put a floor on the stock's price higher than it is now. A lot of talk has circulated about the iWatch and what it could do to reinvigorate Apple's product cycle. Forbes columnist Connie Guglielmo puts its value at about $2.3 billion in additional sales on a conservative basis and as high as $5.7 billion if 8% of iPhone users buy the watch. That is a bump of around 3% on the company's 2012 revenue of $156.5 billion. Regardless of the cash hoard or new products, the company is priced extremely cheaply at just 10.3 times trailing earnings and had the second highest ROA (20.6%) of my final eight in the sector.
Seagate Technology (NASDAQ:STX) edged out Western Digital (NYSE:WDC) with a much higher return on assets and twice the dividend yield. The introduction of tablets and ultrabooks will weigh on revenue at both companies this year and the next but Seagate is transitioning into consumer electronic devices which now account for 17% of fiscal 2012 shipments. The company recently introduced two highly anticipated wireless network storage devices, the Seagate Wireless Plus and Seagate Central. The products are a part of the company's aggressive expansion plans into the Middle East. The company reported solid fourth quarter numbers with approximately 43% of the hard drive market.
Even though Linear Technology (NASDAQ:LLTC) was able to beat out Cirrus Logic (NASDAQ:CRUS) by virtue of a 2.8% dividend yield and a 45% operating margin, I am not optimistic on the semiconductor space and so picked Seagate over Linear.
The next article in the series will cover the consumer discretionary and energy sectors. I tend to favor energy and MLPs in my own portfolio because I like the dividend stream and the reliability in long-term demand.
You don't have to stop with equities or sector selections for your bracketology portfolio. You can also design brackets according to other investment themes like assets, dividends versus growth, or by capitalization. Just make sure that the final portfolio makeup is well-diversified across the universe of possible options.
Disclosure: I am long AAPL, BIDU, PM. I wrote this article myself, and it expresses my own opinions. I am not receiving compensation for it (other than from Seeking Alpha). I have no business relationship with any company whose stock is mentioned in this article.