According to the U.S. Weekly Leading Index (US WLI) released on 03April2009 published by Economic Cycle Research Institute (ECRI), the signs of economic improvement are visible. Lakshman Achuthan of ECRI states:
With WLI growth rising to a 23-week high, an upturn in the U.S. growth rate cycle is now in clear sight.
The US WLI has a slight lead over business cycles.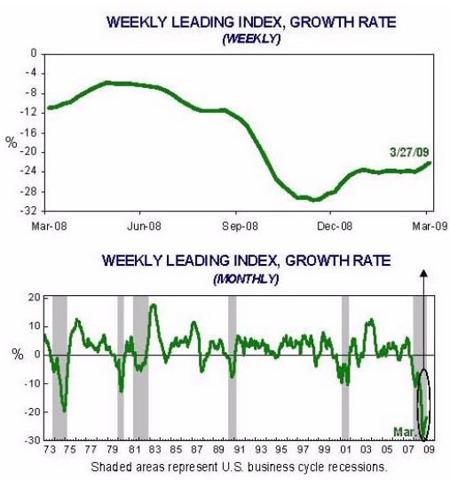 As a leading indicator, the WLI is forecasting economic conditions approximately six months in the future. There is an indication of future improvement in economic activity.
Disclosure: None