The abundance of options income-focused investors have in today's securities market can be viewed as a double-edged sword. On the positive side, investors have access to a sizable helping of products - common and preferred stocks, individual bonds, ETFs, CEFs, REITs/mREITs and MLPs - a veritable alphabet soup of selections. On the other hand, choosing the right mix of income producing investments could prove as Herculean a task as picking a dinner entree from The Cheesecake Factory's epic-sized menu.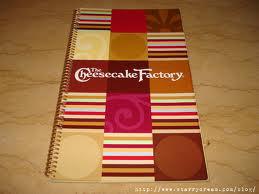 Position Size
For investors with a primary goal of achieving a targeted level of cash flow, let's say 5 percent, I would suggest utilizing diversification as your preeminent ally against unforeseen portfolio events. In my view, diversification decreases the general risks of income investing as you minimize the individual effect of dividend reductions or freezes, the income volatility of higher dividend or interest bearing investments, bond fund distribution cuts, or if you happen to be a Cypriot national, arbitrary levies on your bank accounts.
This would be somewhat opposite a growth investing strategy, where diversification, while similarly a risk mitigation tool, could be viewed as a potential negative if it is perceived to be holding back capital growth potential. I'd argue from a pure income investing perspective it would be somewhat difficult, perhaps even impossible, to over diversify a portfolio.
For an example of income position risk, let's take two investors in CenturyLink (NYSE:CTL), both of whom fell prey to the company's 25% dividend cut last month. Both investors had portfolio values of $500,000 and both prior to CTL's announcement had $25,000 gross dividend income streams. Both invested in CTL primarily for its 7 percent yield. However, investor "A" had roughly 10% of his portfolio in CTL (1200 sh.), while investor "B" only had a roughly 2% position (250 sh.).

| | | | | |
| --- | --- | --- | --- | --- |
| Investor | Shares | CTL Div. before drop | CTL Div. post drop | Total portfolio income effect (% drop) |
| 'A' | 1200 | $3480 | $2592 | 3.55% |
| 'B' | 250 | $725 | $540 | 0.74% |
As we can see, the overall income effect on this portfolio for "Investor A" was rather severe with a 3.55% drop in annual income, while the effect on "Investor B" was mostly mitigated by the smaller position. Hindsight may be 20/20 in these situations, and admittedly I'd be the first to caution against necessarily stereotyping investments with higher yields, but I think in this case taking a 10% position in CTL given its business and recent dividend growth freeze would have been an imprudent decision.
If you own bonds, I would similarly advise spreading risk as much as possible without creating a tracking nightmare for yourself. And if you own any bond funds, well, be sure you understand the potentially permanent capital risk to your position(s) in a rising rate environment.
Bottom line, don't take concentrated chances with your income positions if you don't have to. There's really no reason for it.
Yield Size
There are a variety of ways for investors to achieve yield goals now or over time. I think one of the more interesting methods available for somewhat risk tolerant investors to gain our magical 5% number is through a value focused dividend growth strategy. Investors with time on their side can look to quality stocks with lower 1-3% payouts and attain 5% yield on cost over a span of many years via dividend growth.
Let's say you think McDonald's (NYSE:MCD) with its current 3.1% yield can grow its distribution 10% a year for the next five years. Regardless of what the stock price does, if you buy MCD tomorrow and the dividend grows as you expect it to, you will attain 5% yield on cost by the end of the fifth year. It's similar to purchasing a CD or bond with a annual step up feature, although obviously equities possess no insurance or contractual guarantee.
Similarly, one could look to mass merchant Target (NYSE:TGT). The company has publicly announced that it intends to raise its dividend roughly 20% per annum to the $3 level from the current $1.44 over the next several years. With a current yield of 2.12%, you could buy Target tomorrow and achieve a 4.40% adjusted yield over four years, assuming the company meets growth projections and keeps its word to investors.
However, not everyone has time on their side and may be forced to achieve 5% yield nirvana now. While there are still many options, you may or may not be raising the risk bar to get there. You could opt for a 5% yielding REIT (read my take on REIT risk here) like one of my favorites, triple net Lexington Properties (NYSE:LXP), or employ a barbell strategy and pair one of the dividend growth stocks above with an 8 or 9 percent yielding business development company like Solar Capital (NASDAQ:SLRC) or high-yield CEF like Western Asset High Yield (NYSE:HYI), both of which I also own.
Portfolio and Risk Size
Needless to say, your total portfolio value, cash flow needs, and access to alternative sources of present and future income should enter into the swirl of income investing decisions you make. Two investors approaching retirement and requiring similar incomes off which to live, but with drastically different net worth, probably won't be investing in the same things. Similarly, two investors with similar worth but demonstrably different lifestyles probably won't be invited to all the same shareholder meetings.
While many might contend that yield and risk share a parallel relationship in the income investing world, i.e. the higher the yield, the higher the risk, I would contend that is not always the case. First off, you need to develop your own definition of risk - and this will vary from investor to investor. From a capital risk perspective, I think it could be argued that a business development company trading at near book value with an 8% yield poses similar capital risk to a richly valued dividend growth stock with a 3% current yield and sketchy fundamentals. You may or may not agree with me on this.
From an income risk perspective, one could say that though it provides you with more current income, the BDC poses more income volatility risk. There are interesting risk comparisons and assumptions that income investors must resolve when sorting through their options. But from my perspective, and this goes back to the diversification element I discussed above, the best option may be to own a thoughtful blend of many different asset types at many different yield points to obtain desired income. Size does matter.
Disclosure: I am long CTL, HYI, LXP, SLRC, TGT. I wrote this article myself, and it expresses my own opinions. I am not receiving compensation for it (other than from Seeking Alpha). I have no business relationship with any company whose stock is mentioned in this article.
Additional disclosure: Disclaimer: The above should not be considered or construed as individualized or specific investment advice. Do your own research and consult a professional, if necessary, before making investment decisions.