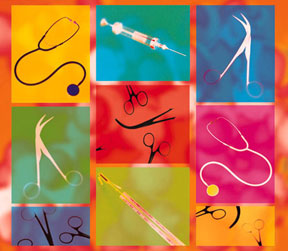 Healthcare Products and Supplies is a unique sub sector of healthcare that holds the potential for great growth opportunities in the coming years. The sub sector is extremely vast, with companies providing products and supplies to a variety of medical areas such as cosmetic surgery, eye care, cardiology, orthopedics, and diabetes to list just a few. Within these major areas, HCP&S' products are further divided into higher tech products such as drug eluting stents (DESs) and lower tech products such as hypodermic needles and scalpels.
In addition to the diversification of products, there are many other variables that affect the profitability and riskiness of companies in the industry. One example would be the geographic revenue breakdown, since revenue concentration in foreign markets typically increases risks associated with exchange rate fluctuations as well as changes in demand. However, geographic diversification simultaneously reduces risks to an ever changing healthcare landscape proposed by president elect Barack Obama.
Raw material costs and corporate hedging strategies also prove to be important factors in minimizing costs, an essential element required to survive a global recession. A prime example here is Becton Dickinson and Co. (NYSE:BDX): 65.97, -0.83 (-1.24%), where resin costs account for a whopping 7% of COGS. Thus, it is obvious that you cannot simply decree this whole sub sector overweight or underweight, because it is both. Keeping this all in mind, which areas in HCP&S will be the winners, and which will be the losers?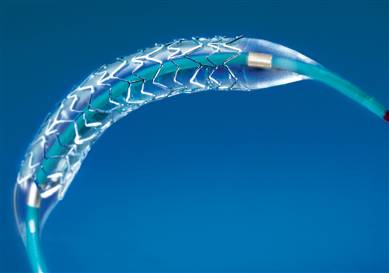 Cardiological device: drug eluting stent (DES)
Separating the Best from the Worst
In this current environment where discretionary spending is suffering, companies that offer products and supplies related to eye care/surgery, Alcon Inc (NYSE:ACL): 90.31, -2.76 (-2.97%), dermatological care, Cynosure Inc (NASDAQ:CYNO): 6.69, -0.02 (-0.30%), orthopedics, Stryker Corp (NYSE:SYK): 33.29, -0.76 (-2.23%) or cosmetic surgery have short-term underweight outlooks. Demand continues to weaken, as these procedures do not address life-threatening situations. For example, in terms of implantable orthopedics, Stryker Corp. distinctly cites "stricter pricing guidelines" as a major risk going forward in the company's 10-K. The company states further that "changes in reimbursement rates by third party payers and governments could have significant negative effects on the operating results of the firm" as these regulatory entities try to reduce ever-rising healthcare costs, according to SEC filings. This, coupled with weak demand and growing obsolete inventories (another risk listed on its 10-K), reassures us that orthopedics are in store for a rough series of quarters.
In times like these, as an investor, one must realize when consumers are strapped for cash, laser eye surgery, cosmetic surgery and other discretionary healthcare expenditures fall out of sight next to paying the mortgage or buying groceries. The increasing unemployment rate, currently hovering around 8.5%, will also undermine discretionary spending in HCP&S. People will continue to save their money, rather than ameliorating their health as they stockpile cash to prepare for potentially being laid off.
Finding Long-Term Discretionary Growth
Despite a few short-term reservations, my long-term view on the discretionary oriented portion of HCP&S remains positive and overweight. Demographically, the aging baby boomers will be a huge driver for the whole healthcare sector. The population aged 65 and older is expected to grow to nearly 20% by 2030 from just 13% now, according to Standard and Poor's. This fundamental change in our population will have noticeable impacts in the demand for products that treat common diseases and problems associated with old age. Demand for artificial hip and knee implants will likely increase significantly, especially in companies who produce gender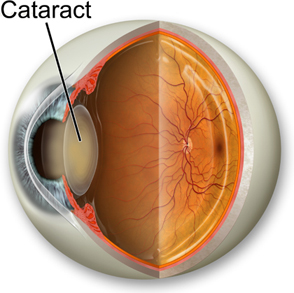 specific implants, such as Stryker. In terms of eye care, an area that should experience strong growth is the cataracts market, where Alcon Inc. is a major player.
Today, 60% of adults over the age of 60 develop cataracts… making it the leading cause of vision loss. Furthermore, procedures involving Lasik are becoming more affordable and effective. An analysis conducted in March of 2008 utilizing 19 studies, comprised of 2,200 patients revealed patient satisfaction of 95.4% according to the American Society of Cataract and Refractive Surgery. Increasing efficacy has especially contributed to negating the initial stigmatic fears that once gripped individuals considering Lasik or cataract surgery.
Consumer spending woes have not hit the cardiology portion of the HCP&S sub sector as hard as the discretionary and orthopedic side of the industry. Cardiology has remained strong, and offers the best opportunities for growth in the short and long run. The rationale behind this is very intuitive, you must treat and service your heart, or you will be putting your own life at risk. I consider this portion of HCP&S to be overweight short-term and long-term, assuming consumers continue to value their lives ahead of their savings account.
The Market for Cardiology
In HCP&S cardiology, Drug Eluting Stents are king. These stents produce amazing results for companies because they are convergent devices. A convergent device is a medical device that incorporates drugs in its implementation. The drug aspect of the device, in turn, makes it easily patentable as opposed to simply patenting the mechanical version of the device, which is much harder. The DES is a hollow tube placed in an artery to improve blood flow to the heart. Overtime, the DES emits drugs into the body helping the healing process, and improving the patient's blood flow in that region of the body.
Advancing technologies in the field include fully dissolvable stents, a product that could see superior growth in the long term. Abbott Laboratories (NYSE:ABT): 44.12, -1.26 (-2.78%) currently has the only bio-absorbable stent with long term clinical data evaluating safety and performance out to two years. Phase II clinical trials are supposed to begin at some point during the first half of 2009. Successful development of these fully dissolvable stents could be the long term catalyst Abbott Laboratories needs to pass the DES leaders, Boston Scientific (NYSE:BSX): 8.39, -0.11 (-1.29%) and Johnson & Johnson (NYSE:JNJ): 52.15, -0.82 (-1.55%). European cardiologists have recently started a movement called "stents 4 life", a campaign aimed at increasing the usage of DESs in Europe. I anticipate a much larger market for DESs to develop in the coming years.
The other major product in HCP&S cardiology is the implantable cardioverter defibrillators (ICDs). These devices were extremely hot between 2000-2005, experiencing CAGRs of 16+% according to Standard and Poor's. An ICD is basically a device planted in the heart that emits electrical pulses to return the heart to normal beating patterns should it ever fail, or palpitate. Despite the historical growth associated with this product, I recommend avoiding companies that generate a high percentage of their revenue from it. These instruments came under intense scrutiny after numerous companies began recalling their ICDs following the boom of the mid 2000s. An example of this was Medtronic's (NYSE:MDT): 29.83, +0.07 (+0.24%) worldwide recall of its Sprint Fidelis defibrillator in October of 2007. Medtronic's ICD was recalled after information surfaced in regards to 5 potential deaths linked to it's product.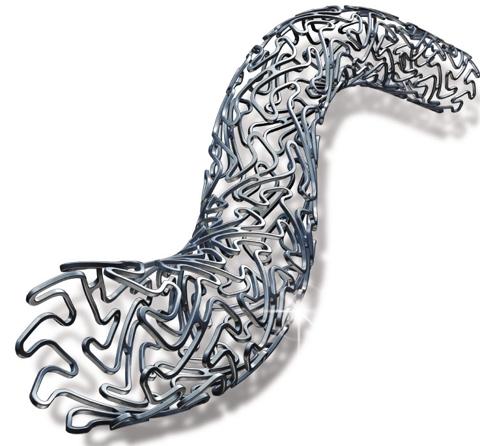 Despite the ICDs recent trouble, Standard and Poor's analysts are calling for a market-generated sales increase of 7% worldwide over the course of the year.
A Glance Into Low-Tech Healthcare
We have now taken a general look at all the higher tech products and supplies, such as cardiology and orthopedics, but what about the lower tech supplies and products and their outlook? The answer lies in the current predicament of hospitals in the US.
Lower tech HCP&S include products such as hypodermic needles, scalpels, and rubber gloves. Most of these items are considered consumables, and currently have an underweight outlook in the short run. Hospitals are the biggest users of consumables, and demand has historically been very solid. Despite this, hospitals face many challenges in the near future that could seriously cripple the demand for these lower tech products.
First and foremost, the recent credit crunch has taken a toll on hospitals and its patients, who many times cannot afford to reimburse the hospitals that serve them. According to a new report from the American Hospital Association (AHA), hospital margins dove deeper into the red during the fourth quarter of 2008. The report stated these diminishing margins were driven by lower patient volume as well as lost compensation from financially troubled patients. AHA noted that more than half of all US hospital were posting overall negative margins, with 53% of the hospitals surveyed posting losses for the fourth quarter of 2008.
Considering current trends, I do not see the situation improving for hospitals anytime soon. Unemployment (at 8.5%) continues to increase which will leave more people uncovered, and unable to pay for healthcare. This, coupled with Obama's plans to limit reimbursement to hospitals and slow healthcare spending, will cause more and more hospitals to resort to cost cutting in an effort to turn a profit with slimmer margins. Cost-cutting in hospitals will lead to weaker demand for these consumables as hospitals try to find any way possible to cut back and improve efficiency.
-Alexander Zabaloieff
Disclosure: The Fund the author is associated with is long ABT, JNJ, and BDX. The author is long ABT.