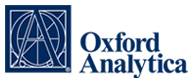 After looking overseas for investment opportunities, Sovereign Wealth Funds are increasingly turning their focus inward to domestic concerns, suggesting that governments will continue to value these institutions in the future, according to Oxford Analytica
Rapid growth of SWFs led to speculation that such funds would be a significant force in financial markets, becoming the new major 'power brokers'. This engendered a great deal of skepticism in Western countries over SWF investment practices and strategic intent. Following the collapse of equity markets worldwide in 2008, SWFs were significantly hit — as were all market participants. Especially hard hit were those SWFs that made large equity purchases to increase capital ratios into failing US investment banks.
SWFs are now estimated to hold 10% of all private equity investment globally. As such, the position of SWFs remains highly pertinent to the evolution of global financial buying power now and in the near future.
In the current crisis, many SWFs have seen their assets utilized to help stabilize domestic markets:
Russia plans to draw on its Reserve Fund to cover the government budget deficit of roughly 75 billion dollars for 2009
Singapore will be drawing down on past reserves — managed by one of its SWFs, the Government of Singapore Investment Corporation — for the first time in the country's history.
In Brazil, Federal Treasury Secretary Arno Augustin indicated that the government could use Brazil's newly created SWF to help fund stimulus efforts.In Chile, the Finance Ministry plans to use funds from the country's two SWFs partially to finance a 4 billion dollar fiscal stimulus package.
As such, SWFs are proving to be an important component of domestic economic policy. This will ostensibly spur other countries to set up SWFs as well, OxAn concludes in SWFs focus on domestic concerns.