If oil markets for the last 40 years were summed up in a few paragraphs, it might look like this: A price shock in 1973 led by OPEC cuts caused demand destruction and a frenzied search for new reserves. The ultimate supply response was the opening of Alaska, Mexico and the North Sea. The ensuing oversupply along with improving efficiencies brought an oil bust, which lasted through the 1980s. Demand did not fully recover until the late 90s when China came out of its slumber and put huge pressure on global supply.
Unfortunately, this increasing demand for oil has come as Alaska, Mexico and the North Sea were in decline. Crude prices have gone way up all through the decade past. It would have gone up more had Russia not come online as a major supplier.
The oil discoveries of the past eight years was the supply response to higher prices. Of that there is no doubt. These discoveries have come at a time when many governments in traditional oil-producing countries have closed the door on foreign investment and exploration in favor of their own National Oil Companies (NOCs). The rise of NOCs to the detriment of international capital, I believe, is an over-arching trend, which has focused exploration into Organization for Economic Co-operation and Development (OECD) countries and has therefore yielded most discoveries there. In this article I will look at how and why this happened and what we can do as investors.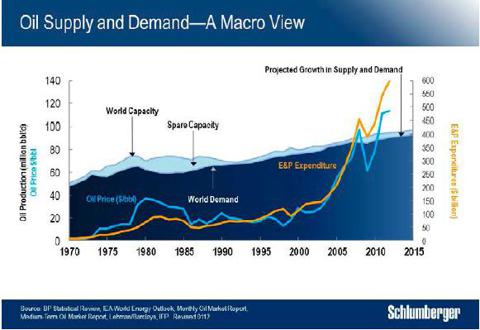 Chart by Andrew Gould, Chairman, Schlumberger. Shown in Barclays Capital Commodity Conference, March 1, 2012. Data by BP Statistical Review, IEA World Energy Outlook, Monthly Oil Market Report, Medium Term Oil Market Report, Lehman/Barclays.
This chart above shows us how serious the China-led price spike was. It's also worth noting how correlated Exploration and Production (E&P) expenditure is with the price of oil. In it we can see the industry's response to structurally higher oil prices: a frenzied search for additional supply.
Thanks to new technology, it looks as if those exploration efforts have already borne fruit. In the past five years, we've seen the following developments:
Each of the above four examples represent new production sources and I believe they will be even more significant than those of the 1970s. Note that all four of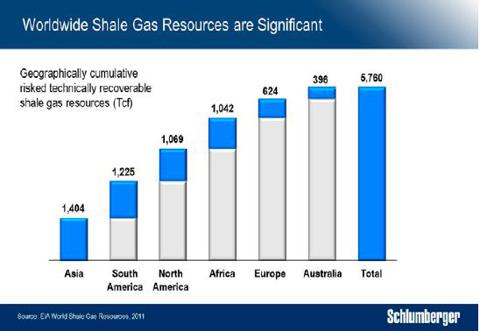 these developments occurred either in OECD countries or offshore. Does this mean that only these geographies have been blessed with more oil, unconventional or otherwise, than previously thought? Probably not.
The head of Oil and Gas Sector Research at Barclays, for example, believes China could have twice the shale gas assets than the U.S. Looking at the above EIA estimates, shale gas could be more concentrated in Europe, Australia and Africa than in North America. Could shale oil be the same? Possibly. The reason these other areas have not been developed is because the latest technology and expertise has not been allowed to go to work in the rest of the world.
Some of this is due to resource nationalism: restriction of land to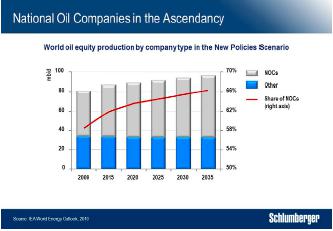 foreign investment and the rise of NOCs. Indeed, NOCs have been producing a larger and larger share of the world's oil lately. Some of this is also due to complete lack of energy infrastructure, in which countries such as the U.S. and Australia are far ahead of the rest of the world.
Consider these anecdotes of the past 10 years:
Russia changed its own rules to take a bigger share of royalties and seized a number of assets, largely scaring away international oil companies.

Venezuela nationalized its oil industry. Lack of international investment and expertise has surely hastened the decline of its fields.

Nigeria and Mexico continued to decline, the latter "didn't open at all."

Iran unfortunately remains off limits due to sanctions

Brazil, despite some spectacular offshore oil discoveries, has restricted access to foreign operators in favor of its own national company. Serious production and efficiency issues have since appeared.

In his regular presentations on the energy landscape, Schlumberger Chairman Andrew Gould drew attention to the fact that three-quarters of the world's conventional oil is now "closed to international private capital."
Brazil, Russia, Nigeria, Venezuela and others, left to their own devices, have unfortunately fallen short in production due to lack of know-how. By restricting the access of Western independents and "super major" oil companies, many traditional oil-producing countries have fallen behind.
That's not to say they are entirely at fault. NOCs manage oil assets as part of the national wealth and often take better care of the environment than would foreigners. Personally, a read of John Perkins' "Confessions of an Economic Hit Man" shed light for me on the reasons for these countries' fear of Western involvement in their natural resource assets.
But the purpose of this article isn't politics, it's what we can do as investors. Resource nationalism is here to stay, and therefore the gap between OECD countries and the rest of the world is also here to stay, regardless of how much unexploited oil and gas remains beneath the soil of the latter.
The New Normal
One uncertainty is how markets will react to all this new supply. Will this be a repeat of the 1980s oil glut and subsequent bust? Although I believe oil companies have since gotten smarter and learned from this mistake, it is very possible for Brent Crude prices to drop. Ed Morse, Citi's global head of commodities research, estimates a higher "new normal" of West Texas Intermediate (NYSE:WTI) at around $90 but possibly lower.
At this price I would estimate most producers around today can continue to operate. If Brent and WTI do drop to 70 or 80, however, the worst impact would be on NOCs in marginal production countries: those which require high oil prices to be profitable. This includes Nigeria, Brazil, Venezuela and maybe even Russia.
The best place to be is in companies with lower costs of production that can weather a possible drop in oil on continued supply additions. For the long term, you will want companies which can continuously grow production. And right now, lower 48 American energy producers best fit both of these criteria.
While Canada, Australia and Deepwater opportunities are also worth looking at, the U.S. provides both superior energy infrastructure (which Canada currently lacks) and the best drilling knowledge in the world. Therefore, the investment opportunities in this article will all be focused on the lower 48 states.
To be inclusive of many investing objectives, I've identified companies with three classifications in mind: balanced "Blue-Chip" oil companies, growth-centered Exploration and Production companies, and finally income oriented Master Limited Partnerships [MLPs].
Blue Chips
Chevron Corporation
Chevron (NYSE:CVX) is a fully integrated "Supermajor" oil company with a market cap of over $250 billion. It has both an Exploration and Production business as well as refining. It is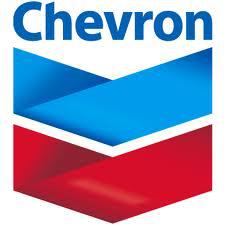 the biggest oil producer in California, and second biggest in the Permian Basin of Texas. It also has valuable Gulf of Mexico assets in both deep water and shallow, giving it a diversification no other player in North America has. Chevron currently gives investors a 3% dividend yield with plenty of growth in its recent history.
An investment in Chevron will mean you won't get much concentration in one particular play. And with the highest net income per BOE in the U.S. amongst its peers, Chevron is the safest and most blue chip way to be a part of North America's energy emergence. The only downside? It is not in any of the hot growth areas such as the Bakken.
Runner up: Occidental Petroleum
While Occidental (NYSE:OXY) is a global producer of both Crude Oil and Natural Gas, it is primarily an oil company with an increasing focus on domestic production. Its market cap is significantly smaller than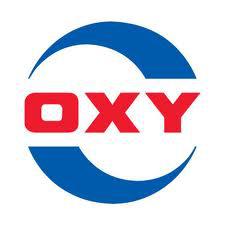 Chevron's, only $65 billion. Occidental is the biggest producer in the Permian and the second biggest in California, where it has valuable premium assets and enjoys Brent Crude pricing. It currently provides a dividend of 3.2% with an impressive long-term record of increases.
Occidental's advantage lies in its production growth. Led by California, the Permian and a significant holding in the Bakken, Occidental should be able to continuously grow production by 5-8% each year. This number outstrips all of its larger peers, including Chevron, ExxonMobil and ConocoPhillips. Since it focuses mostly on conventional oil, its cost of production is also low compared with many of its peers. Occidental fits the bill.
Exploration and Growth
EOG Resources
EOG Resources (NYSE:EOG) is an explorer and producer of primarily Crude oil. The vast majority of its assets are in the United States, and those are primarily located in the Bakken shale of North Dakota and the Eagle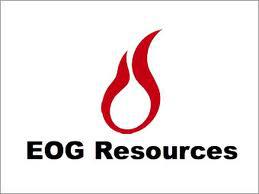 Ford and Permian of Texas: the three biggest production growth areas in the U.S. today. EOG is the nation's largest horizontal (or "unconventional") driller and energy producer. Its market cap is over $36 billion, making it one of the larger independent Exploration and Production (E&P) companies.
Here is what sets EOG apart from the rest: while many growth-oriented E&P companies go for production growth at the expense of returns on capital and reasonable debt levels, EOG has achieved good returns and kept its debt in line while growing Crude production by 37% each year on average. This year it is set to grow production by another 28%. At the same time, EOG expects Return On Capital Employed to be 10.5%. EOG has kept its financial discipline by maintaining its Debt to Capitalization ratio at 30%. Unlike many other E&P companies in growth mode, EOG has virtually no funding gap, meaning its Capital Expenditures are covered by Cash From Operations.
In keeping reasonable debt levels and return metrics while achieving remarkable production growth, EOG stood out despite many other great choices. I believe EOG resources is the highest-quality independent E&P company for its growth and also the best way to participate in North America's energy renaissance in general.
Runner Up: Carrizo
Carrizo Oil & Gas (NASDAQ:CRZO) is mostly an explorer and producer of oil. Although it has substantial Natural Gas assets, most of the

company's value is in its Eagle Ford Crude oil reserves. The market cap is much smaller than the others listed here; only $1 billion.
If EOG is the steady choice, Carrizo represents something more of a risk: A calculated risk worth taking. In its last earnings call the company reported a year-on-year 190% increase in oil production. It is currently drilling many new wells. Not surprisingly, this smaller E&P company does have a large funding gap. According to this interview with CEO Chip Johnson, however, it costs only $30 for the company to produce a barrel of oil while they are often selling near $100. On solving the funding gap in the long term, Johnson had this to say:
We just feel like if we're drilling wells that have 80% rate of return and our debt is mostly in long life bonds, at 7.5%, that is a pretty good model(...)
Income and Master Limited Partnerships (MLPs)
Linn Energy
Linn Energy (LINE) is an independent oil and gas producer with a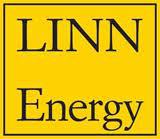 diverse asset base in the U.S. Its core focus is the Mid-Continent (Kansas, Oklahoma, Permian Basin, Bakken, East Texas), Michigan, the Rockies and most recently California. The company has a balanced portfolio of both oil and gas, and produces a nearly equal amount of each. Its strategy is to acquire long-life, high-quality assets, squeeze as much production out as possible, thoroughly hedge production to minimize risk and finally to distribute maximum cash to shareholders. Linn's market cap is $8.84 billion.
Management at Linn is long-tenured and has a record of getting great acquisitions. CEO Mark Ellis used to be the president of ConocoPhillips in the lower 48 states. Linn is the most conservatively-hedged MLP in the business. The sale price for 100% of the production is already locked in through 2016, with all oil being sold at over $90 per barrel. Linn is the best cash distribution-centered way to be involved in domestic energy production. The primary risk comes from dilutive secondary stock offerings, which it occasionally does to fund acquisitions. Thankfully, Linn has never had to cut its distribution, even during the "Great Recession."
Runner Up: BreitBurn
BreitBurn Energy Partners (BBEP) is another MLP producer whose assets are focused in Michigan, Wyoming, California, Florida, Indiana and Kentucky. It has a market cap of near $2 billion. BreitBurn's business model

is similar to Linn's and like Linn it has a high distribution yield. BreitBurn is currently yielding 9.5%, a good deal higher than Linn.
But that higher yield is because of the greater risk involved. BreitBurn's hedging program is less vigorous than Linn's and the stock has been hit harder by more frequent secondary offerings. In fact, there have been five secondaries in the past two years. Breitburn has had to suspend its dividend in 2009, as well. It's a riskier bet than Linn but does come with a higher yield.
Stay Tuned
I believe these new oil discoveries mark a revolutionary change and an exciting investment opportunity for this generation. In this article I covered opportunities in North America, but previously I have written about the Canadian energy situation and plan to write about both Australia and Deepwater opportunities. In addition, I also plan on further covering a number of companies mentioned here.
Additional Sources:
1920-2012 US Crude Oil Consumption Chart by EOG Resources, Shown in March 2013 Investor Presentation
"Worldwide Shale Gas Resources are Significant" data by EIA World Shale Gas Resources, 2011. Chart by Andrew Gould, Shown in Barclays Capital Commodity Conference, March 1, 2012.
"National Oil Companies in the Ascendancy" data by IEA World Energy Outlook, 2010. Chart by Andrew Gould, Shown in Barclays Capital Commodity Conference, March 1, 2012.
Disclosure: I am long LINE, BBEP, OXY. I wrote this article myself, and it expresses my own opinions. I am not receiving compensation for it (other than from Seeking Alpha). I have no business relationship with any company whose stock is mentioned in this article.