The battle over smart phone market share has taken some interesting turns this past year. The majority of attention has been focused on Apple (NASDAQ:AAPL) versus Samsung (OTC:SSNLF) and whether Nokia (NYSE:NOK) and Blackberry (NASDAQ:BBRY) can regain relevance.
Lost in the conversation is consumers' increasing appetite for phones made by Sony (NYSE:SNE) and the 55% jump in Sony's share price since the company launched its new Xperia Z at the Consumer Electronics Show in January.
The Xperia line's popularity helped Sony's share climb to 4.5% of the global smartphone market in Q4, according to research firm IDC.
That's up 55% from a year ago and is just shy of Huawei's 4.9% share. If Sony can overtake Huawei this quarter, it will become the third largest player behind only Apple and Samsung.
The Z is Sony's flagship model and it's the one most likely to win converts from the Chinese device makers. The Z runs on a Qualcomm quad core Snapdragon S4. Importantly, Sony is incorporating proprietary technology from its Bravia television and camera lines too. And, in a nod to recognizing the dangers posed to phones by water; the Z claims to be waterproof.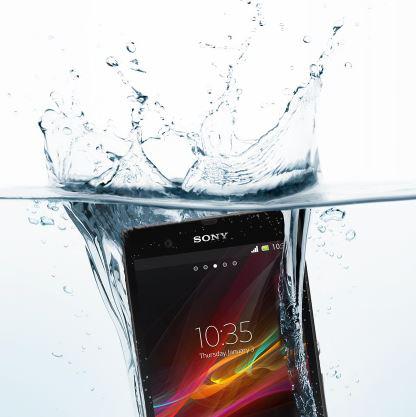 The phone itself isn't available in the U.S. - yet. But, sales in overseas markets appear strong. According to Digitimes, Sony sold through its pipeline inventory when it launched in some European and Asian markets. If so, vendors like Qualcomm will enjoy additional demand as inventory is replenished.
For 2013, Digitimes also reports an internal goal of 50 million smartphones shipped by Sony Mobile, up from 34 million in 2012. That's an aggressive goal and if accomplished would be quite a win for Qualcomm given the phone sports some of its most recent, and margin friendly, chips.
Of course, there are new products being released by competitors, such as Blackberry's Z10. But, early indications suggest a timid response to the Z10. If the Z can get a foot hold here in the U.S. similar to what its enjoying overseas, Sony's aggressive unit sales target may prove shareholder friendly not only for Sony, but for its supply chain too.
Disclosure: I am long QCOM. I wrote this article myself, and it expresses my own opinions. I am not receiving compensation for it (other than from Seeking Alpha). I have no business relationship with any company whose stock is mentioned in this article.