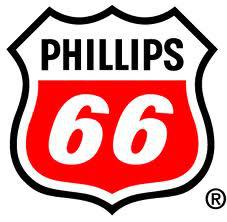 Investors in Phillips 66 (NYSE:PSX) will be pleased to learn that the company has plans to unleash even more shareholder value. PSX issued a press release yesterday announcing the company has filed a registration statement (Form S-1) with the U.S. Securities and Exchange Commission related to its proposed IPO of common units representing limited partner interests.
The MLP will be called Phillips 66 Partners and will trade on the NSYE under the ticker symbol "PSXP." The IPO is expected to occur in the second half of this year. PSXP expects to receive gross proceeds of $300 million from the offering.
PSXP will own, operate, develop and acquire primarily fee-based crude oil, refined petroleum product and natural gas liquids (NGLS) pipelines and terminals as well as other transportation and midstream assets.
The offering will initially include the following assets:
Clifton Ridge Marine & Terminal Barge Wharf and Port Facility
The Clifton Ridge facility is a port located in Louisiana. The wharf and port facility serves the Calcasieu River waterway and specializes in the receipt of crude oil and bunker fuel by barge. It has a berthing distance of 350 meters.
Two 8-inch pipelines extend from the wharf to sixteen crude-oil storage tanks with a total capacity of 4,300,000 barrels. One of the pipelines also connects to an 8-inch bunker-fuel pipeline. One 12-inch, crude-oil pipeline extends to tanks from Conoco Pecan Grove Marine Terminal Wharf. One 20-inch pipeline connects to seven crude-oil storage tanks at a Conoco Oil Refinery, to fifteen storage tanks at a Citgo Pipeline Co. facility, and to Equilon Pipe Line Co.'s interstate pipeline system.
The Sweeny to Pasadena Pipeline
The Sweeney to Pasadena Pipeline system consists of 12"-18" pipelines, is 120 miles long, and connects Sweeny, TX to Pasadena Sweeny, TX. The pipeline has a capacity of 264,000 b/day and transport refined product. The pipeline includes a terminal and storage system. The system injects into Kinder Morgan's (NYSE:KMP) Pasadena, TX terminal.
The Hartford Connector Pipeline
The Hartford Connector is a refined product pipeline, terminal, and storage system in Illinois. I was unable to obtain any other information on the Hartford Connector system at the time of this article.
PSX data by YCharts
PSX = $68.28
Mkt Cap = $42.43 billion
P/E (ttm) = 10.54
EPS (ttm) = $6.48
Div (Yield) = $1.25 (1.90%)
Phillips 66 has been a monster performer since it spin-off from ConocoPhillips (NYSE:COP) almost one year ago. It is part of the red-hot refining group profiting from a combination of the Brent/WTI discount as well as low domestic natural gas prices. What makes PSX different is its 50/50 joint venture with Chevron (NYSE:CVX), the Chevron-Phillips Chemical Company, better known as "CPChem." In a February article, "Advantage: Chevron Phillips Chemical Company," I explained why CPChem may well be the best chemical company in the world. As the announced plans of this MLP show, PSX also has a wealth of midstream assets which you can read about here.
Despite the excellent performance in PSX over the past year, the stock appears to have more room to run. The fundamental picture on feedstocks hasn't changed much: there is still a wide crack spread between WTI and refined product, and domestic natural gas prices and NGLs are still very low in comparison to competitors. Such an environment is bullish for PSX's refining and chemicals businesses. In addition, the prospects are good for more dividend increases in 2013. This MLP offering will unlock even more shareholder value. If you own PSX shares, hold them - or maybe add to your position. If you don't own PSX yet, why not?
Phillips 66 was up +$1.03 (1.53%) today ahead of the IPO news, which was released after the market closed.
Disclosure: I am long COP, PSX, CVX. I wrote this article myself, and it expresses my own opinions. I am not receiving compensation for it (other than from Seeking Alpha). I have no business relationship with any company whose stock is mentioned in this article. I am an engineer, not a CFA. Please do your own research and contact your investment adviser. I am not responsible for investment decisions you make. Thanks for reading and good luck!