We conducted a study looking for stocks with solid spring and summer seasonal track records starting in 1990 through today. Our findings were quite impressive and suggested that even during the so called "sideways" summer months, there are still stocks who persistently delivered positive returns year after year during this period. In all 6 examples, the stocks climbed at least 79% of the time during their respective strong seasonal periods. In all cases, these stocks are graded as Strong Buys or Buys by our Ranking System.
Food for thought.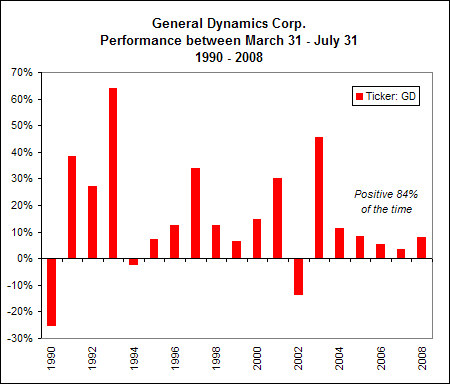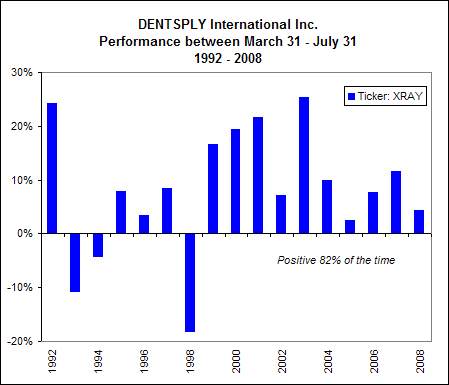 Note: XRAY only began trading in April 1991.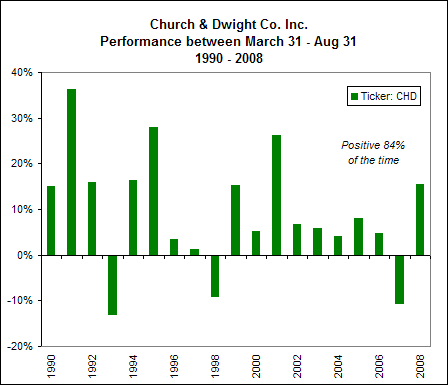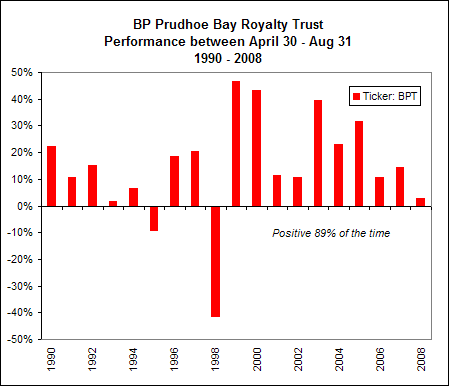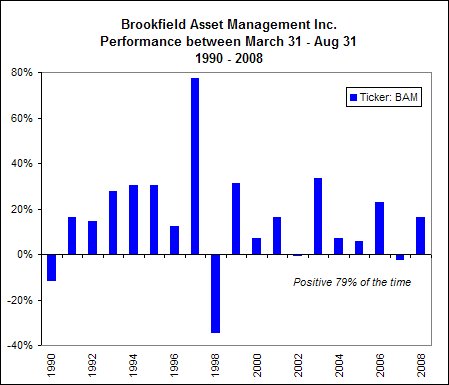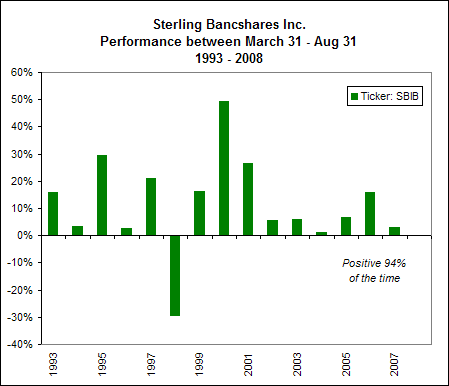 Note: SBIB only began trading in October 1992
Disclosure: No positions.