As with banks, the long-term survival of the life insurance industry is likely to be determined by its access to bailout funds. No one trusts insurers' balance sheets, which face "unprecedented stress" according to S&P, so they aren't able to raise capital privately. (Bloomberg)
U.S. life insurers…face "unprecedented stress" on holdings in bonds and commercial mortgages in the next 18 months, Standard & Poor's said…."The U.S. is in the midst of perhaps its longest recession in a generation, and our economists believe it is just entering its most difficult phase," the ratings firm said today in a statement….

Losses and profit declines have discouraged investors in the industry's stocks and bonds and left life insurers waiting for a response from the Treasury on requests for federal bailout funds.
A recent Citigroup report tells a tale of high risk exposures on insurers' balance sheets. A key point they make has much to do with what I told NPR last week: Despite the industry's reputation for investing conservatively, a large chunk of its assets are parked in junk bonds, real estate, stocks, subprime and alt-a.
(Click to enlarge)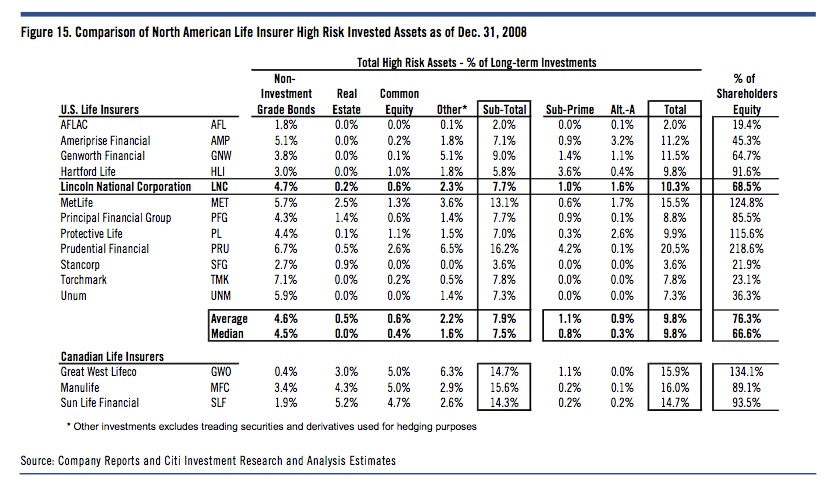 As S&P highlighted, problems in commercial real estate loom very large. Life insurers have big exposure in this area:
(Click to enlarge)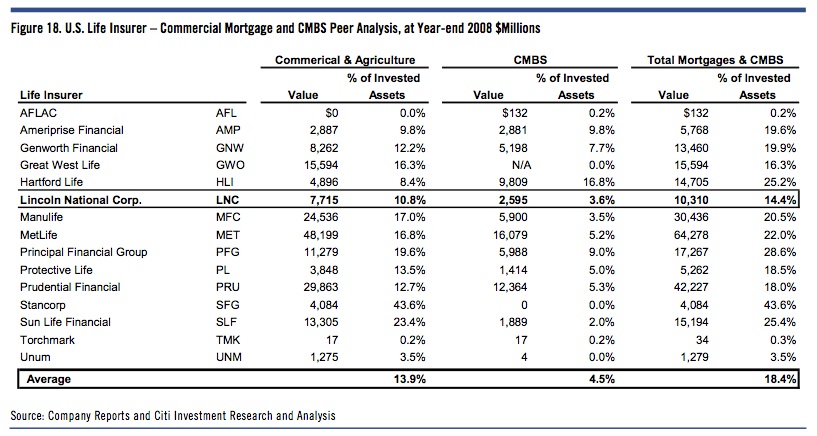 Wouldn't you know it, insurers are sitting on billions of dollars worth of "unrealized" losses.
(Click to enlarge)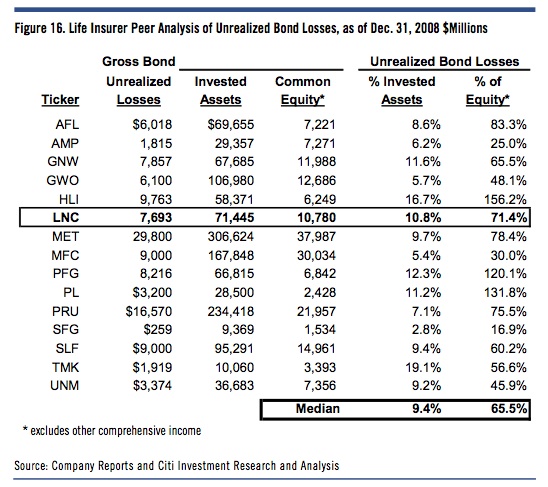 Not a pretty picture…