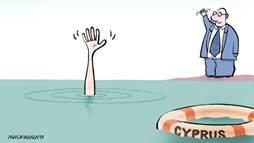 Just a few short years ago, a banking crisis in Europe would have triggered a major sell-off in our markets, but that's not what's happening this time. Who would have thought that a European banking crisis would be good for us in the U.S? With America standing alone as the world's financial safe haven, money has been flocking into U.S. assets. Although, given the major problems we also have, perhaps America is simply the least ugly person in an ugly beauty pageant, as I discuss in Facing Goliath - How to Triumph in the Dangerous Market Ahead.
Another positive for stocks is that earnings season is fast approaching. The market has been mostly sideways the past several weeks, largely from the last "post-earnings season nap," but investors will soon wake from their slumber and buy or sell depending on how earnings go. Expectations are pretty subdued for this quarter's corporate earnings, just as they have been almost every quarter for the past five years. If the trend continues as I expect, they will surprise to the upside.
Of course, the biggest boost to stocks continues to be the Fed's endless stimulus crusade. Artificially low interest rates are doing exactly what Bernanke and his financial puppeteers envisioned: boosting the housing market and creating a wealth effect where people feel richer and therefore spend money and buy stocks, mostly because there is no place else to go with their investment dollars. Be warned, any hint that quantitative easing will be tossed into the toilet bowl, and the market will go along for the ride.
At a recent press conference, the Fed downgraded its growth forecasts due to the sequester. What I find most interesting is how little it feels the impact will be, only about a loss of 0.1%. Here are the new projected GDP expectations:
2013 +2.55%
2014 +3.15%
2015 +3.30%
Does our beloved Helicopter Ben know something that he is not telling us? If the Fed is right, then stocks are going higher, albeit much more selectively and with increasing risks. As a scholar of the Great Depression, Ben Bernanke is so fearful of repeating the Federal Reserve mistakes of 1938, that he is going to print money until the cows come home. For you history buffs, the recession of 1937-1938 was triggered when the government tightened too soon, causing the second leg of the Great Depression and another 50% stock market crash. By early 1937, the economy had come back to 1929 levels, even though unemployment remained high (just slightly lower than the 25% rate seen in 1933). Sound familiar?
This will keep stocks moving higher so investors should stick with high-quality growth stocks such as Apple (NASDAQ:AAPL), which is seems to be coming back and looking stronger every day, Google (NASDAQ:GOOG), Intel Corporation (NASDAQ:INTC), Qualcomm (NASDAQ:QCOM), Microsoft (NASDAQ:MSFT), Cisco Systems (NASDAQ:CSCO), Yahoo (NASDAQ:YHOO) and VMware Inc. (NYSE:VMW). The funds with more diversification, and less individual company risk, are also the ones to buy (like the SPDR S&P 500 (NYSEARCA:SPY), PowerShares QQQ Trust Series 1 (NASDAQ:QQQ), and iShares Russell 2000 (NYSEARCA:IWM)).
Commodities and metals specifically lagged for the last few months, but are still very attractive as QE and federal stimulus are not going away anytime soon. More aggressive investors can play this sector through Goldcorp Inc. (NYSE:GG), Barrick Gold Corp. (NYSE:ABX), SPDR Gold Shares (NYSEARCA:GLD), Power Shares Double Gold (NYSEARCA:DGP), Market Vectors Gold Miners ETF (NYSEARCA:GDX), Newmont Mining Corp. (NYSE:NEM), Freeport-McMoRan Copper & Gold Inc. (NYSE:FCX), plus Silver Wheaton Corp. (SLW), ProShares Ultra Silver (NYSEARCA:AGQ) and Fortuna Silver Mines (NYSE:FSM).
Disclosure: I have no positions in any stocks mentioned, and no plans to initiate any positions within the next 72 hours. I wrote this article myself, and it expresses my own opinions. I am not receiving compensation for it. I have no business relationship with any company whose stock is mentioned in this article.