As part of the world's top six gold producers series, my last article was discussing about Kinross Gold (KGC) ranked 4th. Today, we will look at the 3rd ranked gold producer with in-depth analysis of its assets, financial health and the future outlook to offer an insight for potential investors to guide them on wise investment decisions. Therefore, let's see the 3rd largest gold producer on the gold market (GLD). Founded in 1998, the company is headquartered in Johannesburg, South Africa.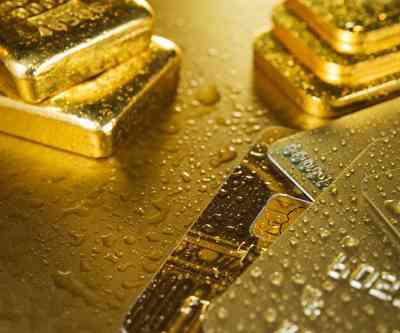 AngloGold Ashanti (AU)
AngloGold Ashanti operates 20 mines located in ten countries. With a market cap of $16.2 billion, the combined proved and probable ore reserves of the group totaled 74.1Moz (million ounces) of gold as of December 31st 2012, down 1.98% from 75.6Moz in 2011.
2012 was a challenging year for the company. Strikes affected the operations in South Africa which lowered production by 235,000oz to 3.94Moz. Costs of the strikes are estimated at $33/oz which affected the annual production of the group costs to $862/oz from $728/oz in 2011.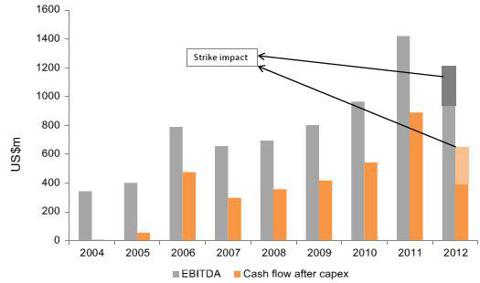 Source: Q4 2012 Investor Presentation
EBITDA accounted for $2.40 billion, a decrease of 20% over 2011 with generated cash flow from operations of $1.8 billion in 2012 compared to $2.7 billion in 2011, a 33% decrease. The lost earnings due to the South Africa strikes are estimated at $208 million. It is interesting to note that Ashanti's earnings and cash flow growth since 2008 exceeded the gold price.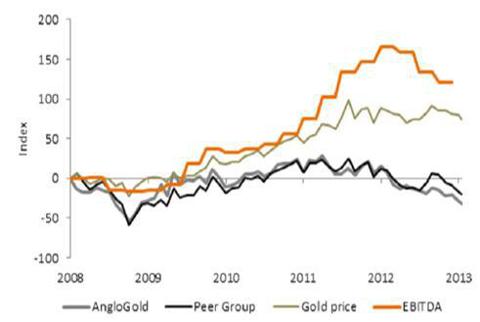 Source: Q4 2012 Investor Presentation
Despite these events, the net debt of Ashanti remains at a fair level, $2.06 billion over $1.4 billion a year earlier. The debt to equity ratio of 0.59 tells us that a fair level of debt is used to finance the operations of the company. Thus, even if the ratio increased a little recently, Ashanti is proving that they can sustain its operation costs with the revenue generated.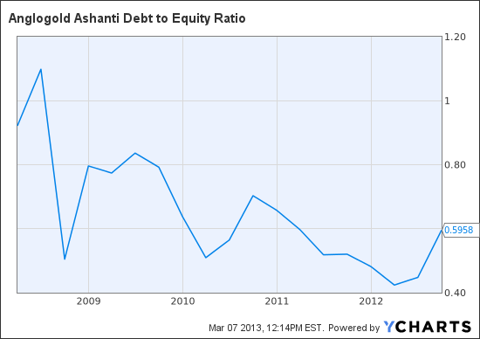 Continental Africa production of eight mines produced 376,000oz of gold for a total cost of $1070/oz. Geita mine, one of Ashanti's jewel in Tanzania saw its ore grade decreased as planned from the known level of 3.44 g/t.
Geita Mine, Tanzania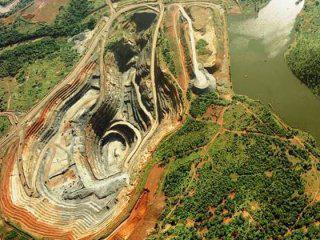 Source: AngloGold Ashanti
Nonetheless, the target production of 500,000oz was attained while EBITDA margin growth is continuously achieving new levels.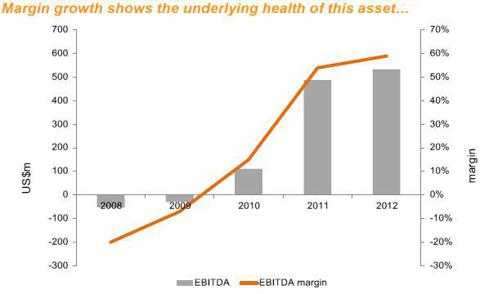 Source: Q4 2012 Investor Presentation
Ranked 9th in the world's top 50 producing mines by global resources according to the NRH research, the 5.98 g/t ore grade Obuasi mine production has declined after development contract terminated. However, the work is under way and should recover some lost production costs over the next quarter.
Obuasi Mine, Ghana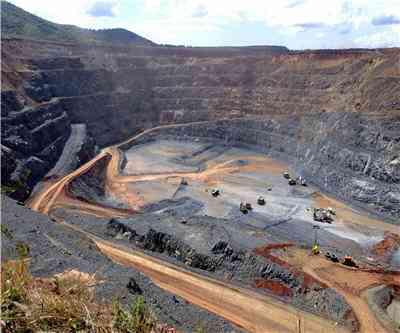 Source: AngloGold Ashanti
Americas include three mines with steady production progress and growth potential in the coming years. Total production achieved 258,000oz with total costs of $720/oz, a rise in production of 10.25% over 2011. Ashanti reports that wage inflation across South American operations maintained pressure on costs which partly explains the 17.6% increase in production costs from 2011.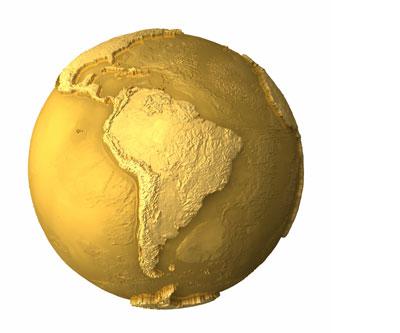 Ranked 29th in the same list of the top 50, Cripple Creek & Victor mine located in the U.S. represents the best asset in the region with proved gold reserves of 14.1Moz with ore grade of 0.76 g/t.
Cripple Creek & Victor Mine, U.S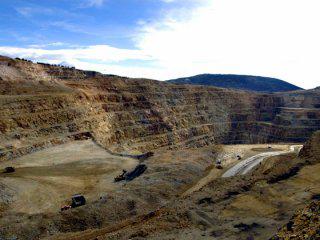 Source: AngloGold Ashanti
In Australia, Ashanti operates Sunrise Dam with a total production of 55,000oz by the end of 2012, a 12.7% drop over 2011. However, production costs remained almost at the same level. The company projects that production should increase in early 2013 with high-grade crown pillar mining at the mine.
Sunrise Dam, Australia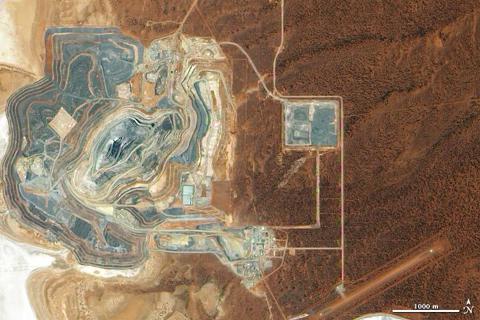 Source: Earth Observatory, NASA
Furthermore, scheduled for Q4 2013, Tropicana major gold deposit project (70% Ashanti) is expected to start production. The deposit reserves are estimated at 56.4mt with 2.16 g/t grading for 3.91Moz of gold. Total resources contains 88.3mt grading 2.26 g/t for 6.41Moz of gold.
Tropicana Gold Deposit Project, Australia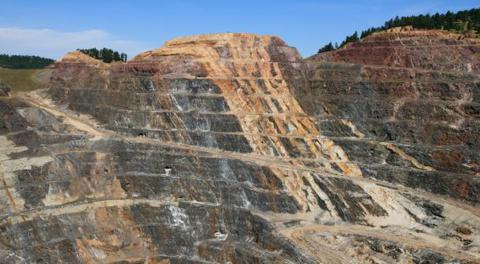 Source: AngloGold Ashanti
Finally, South Africa was the region that affected the most the production in 2012 because of the unprotected strike action. Production collapsed from 398,000oz in 2011 to 171,000oz, a 57% drop. Month-long strikes severely hampered gold output and hit costs across all mines with a 67.5% drastic rise.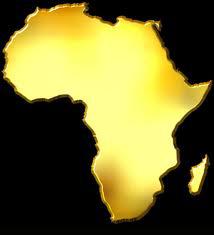 However, with recovery under way, South Africa represents the best suite of gold assets for the company. Mponeng mine is ranked 4th on the top 50 producing mines by global resources with 49.55Moz contained in the gold deposit, averaging a high-grade of 12.60 g/t.
Mponeng Mine, South Africa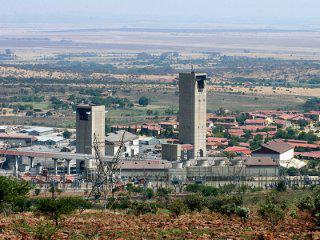 Source: AngloGold Ashanti
Another key mine is Moab khotsong sitting 19th on the NRH list with 20.31Moz on a very high-grade of 21.37 g/t. These two mines have the attributes of bringing stable growth production levels, sustainable cash flows and returns to the company. Adding to this, the mines are expected to have more than 30 years of life production.
Moab khotsong, South Africa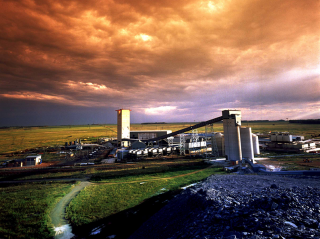 Source: AngloGold Ashanti
Projects Under Development
The company key projects in development besides Tropicana are great. One of them is Brazil's Serra Grande asset with Ashanti's acquisition on May 29th 2012, securing the last 50% in ownership from Kinross Gold. The $220 million acquisition gives the company the total ownership. Currently, the forecast production is about 140,000oz with $705/oz in production costs. The company has set an exploration program on the site that will add a potential 882,000oz to inferred resources.
Serra Grande, Brazil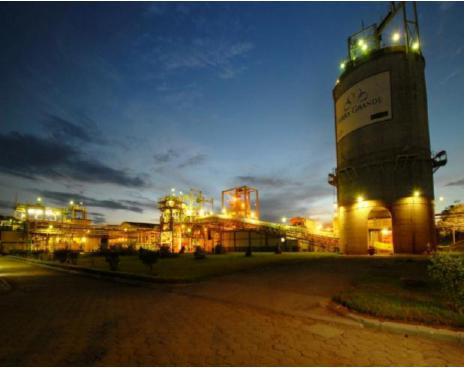 Source: AngloGold Ashanti
Cripple Creek & Victor Expansion Project, U.S
The $557 million expansion project of the Cripple Creek & Victor mine will optimize the production operations at the site including a new processing plant and mining equipment. The first production from the high-grade plant is expected to start in 2014 but should end only for 2017. The improvement will extend the mine life beyond 2025.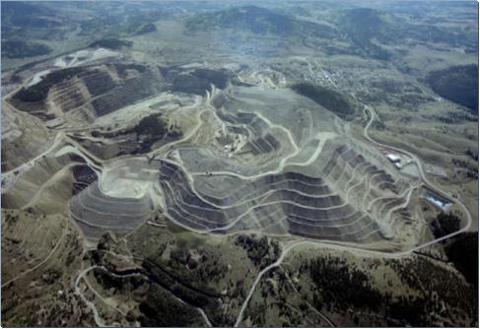 Source: AngloGold Ashanti
Last but not least, Kibali Mine in the Democratic Republic of Congo, with a reserve base of over 10Moz and still growing, will rank as one of the largest gold mines in Africa. The mine is a joint venture developed and managed by Randgold (GOLD) in which they hold 45%, Ashanti 45% and a Congolese parastatal, Sokimo 10%.
Kibali Gold Project, Democratic Republic of Congo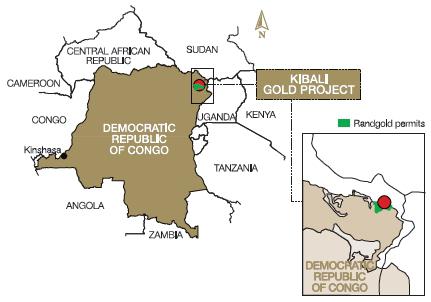 Source: Randgold Resources
Operated by Randgold, the project will include an integrated open-pit and underground operation with the core capital program scheduled to run over the next four years. The mine is scheduled for commissioning at the end of 2013. The average grade for inferred resources are estimated at 2.23 g/t and probable reserves are graded at 4.04 g/t.
Outlook For AngloGold Ashanti
Ashanti has concentrated its exploration efforts on key assets. The total capex for its projects is estimated at $2.1 billion. With $414 million in free cash flow and a long-term debt of $3.4 billion, I believe that the company represents a good investing opportunity.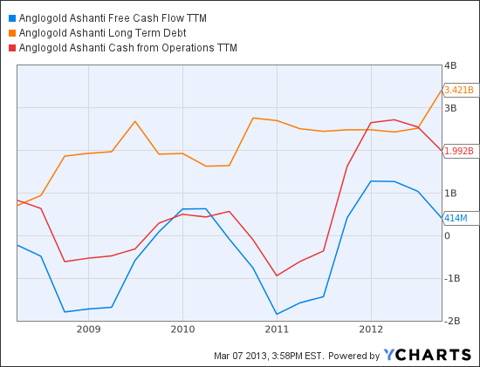 Depicted on the chart below, revenue has grown in the last few years despite the little decrease of 2012 attributable in part with the South Africa strikes. Moreover, the profit margin has followed the same trend. The net income also dropped but putting the strikes aside, the net income would have been around the same level as 2012.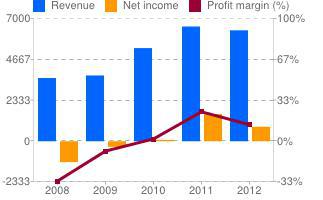 Source: Google Finance
Furthermore, AngloGold Ashanti is having a PEG ratio of about 0.12 suggesting that the stock price is a little undervalued at this time considering its earnings performance.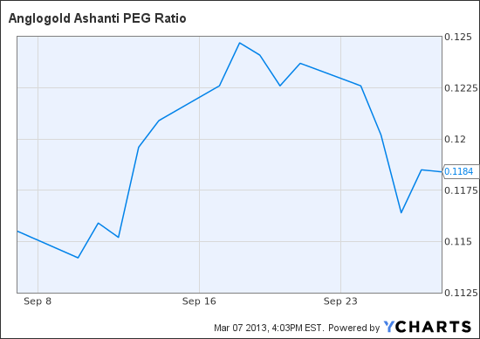 With a dividend yield of 1.46%, the company has never cut its dividend since 1998. Investors looking for a low-risk conservative company, Ashanti relies on a very good base of assets. I would recommend it for long position investments to gain from the potential growth of its shares.
Within the next few days, my next article will reveal a company founded in 1921 with assets in seven countries. This major gold digger holds the 2nd place out of the top six gold producers around the globe.
Disclosure: I have no positions in any stocks mentioned, and no plans to initiate any positions within the next 72 hours. I wrote this article myself, and it expresses my own opinions. I am not receiving compensation for it (other than from Seeking Alpha). I have no business relationship with any company whose stock is mentioned in this article.