Crude oil inventories for the latest week rose more than expected (2.7 million barrels vs 2.1 million barrels), and are now just 3.3 million barrels from the all-time record high seen in July 1990.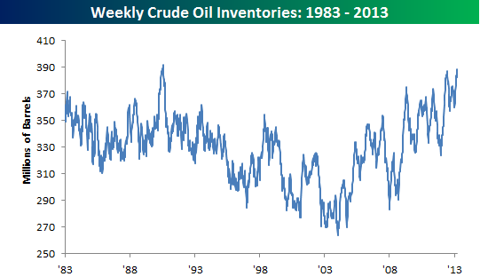 As shown in the chart below, crude oil inventories are currently well above their historical average. Based on the seasonal pattern, we would expect to see record highs in inventories within the next three to four weeks.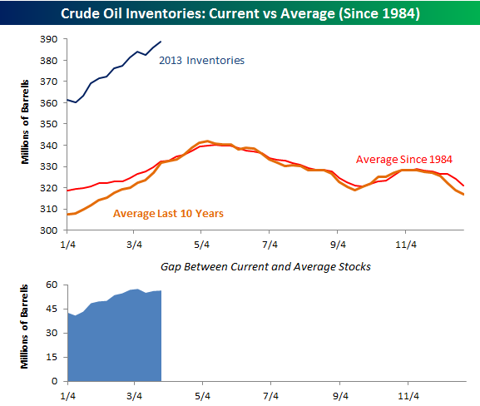 While crude oil inventories hit record highs, gasoline inventories are much more in line with their historical average. In the latest week, stockpiles of gasoline fell by 572,000 barrels, which was less than the expected drawdown of a million barrels.
Three weeks ago, gasoline inventories fell to their lowest level of the year relative to average (lower chart), but in the last three weeks we have seen the spread between current and average levels widen. Heading into the summer, this should help to alleviate some of the pressure on prices at the pump.