Monday and the bull lays down on Wall Street as investors fret that Bernanke's "green shoots" are just weeds. Bank of America's (NYSE:BAC) sharp boost in loan-loss reserves and its downbeat outlook shocked the market after it had been lulled into a false sense of security with the Citi (NYSE:C) and Wells Fargo (NYSE:WFC) "numbers". Which set do we believe now? Therein is the investor's dilemma. Elsewhere in the tech space, Texas Instruments (NYSE:TXN) added to the bulls' woes after the bell with disappointing numbers. Sun Microsystems (JAVA) soared as Oracle (NYSE:ORCL) stepped up to the plate left vacant by Big Blue (NYSE:IBM) with a $7bn deal. Oil fell below $46 a barrel.
Over the past month, the S&P 500 index has had seven bad days. Six of them have occurred on a Monday or a Tuesday. The bulls have consistently managed to regain the upper hand over the past 1.5 months, but they may finally be running out of breath.
Today's Market Moving Stories
The German government is cutting its GDP forecast from –2.5% to –5% for 2009. Ouch, now that's what I call a downward revision. The official numbers are not due to be published until next week.
Outgoing Bank of England MPC member and uber dove Blanchflower called last year's BoE forecasts "wishful thinking".
Sweden's Riksbank cut by 0.5% this morning to leave rates at a record low of 0.5%. The Canadian Central bank has a decision later today. The main question is whether and by which mechanism they will join the Quantitative Easing club.
Nobel winning economist Paul Krugman's take on the old sod "What is the worst-case outlook for the world economy? It wasn't until the next day that I came up with the right answer: America could turn Irish."
Not everyone is so sanguine about Citibank's "impressive" numbers last Friday.
Good news for bloggers and freedom of speech.
New German Bad Bank Plan
The German Bad Bank plan looked to be capped at €200bn of state-backed funding for illiquid but not toxic assets. It is unclear just yet whether the system might be a two tier system to take account of the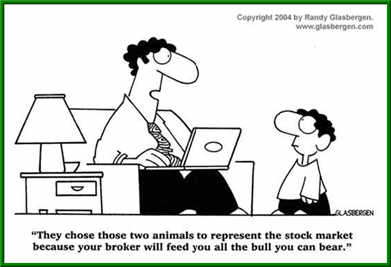 earlier distinction of illiquid performing assets vs the deleterious; such that in stage 1 banks will be able to offload performing illiquid but not toxic assets into separate entities which will then be funded by the state. In stage 2 there would then be a separate scheme, perhaps similar to the APS in the UK, whereby things like subprime, Alt-A, junior tranches of CDOs, monoline basis risk etc will be placed in a bank-specific on-balance sheet APS-like scheme so the shareholders take the pain via a chunky first loss piece. This is unclear and indeed all may be lumped in together in one kind of APS-style plan. This change from last week, which just had stage 1, looks to be designed to keep the Landesbanks alive.
Equities
Data And Earnings Today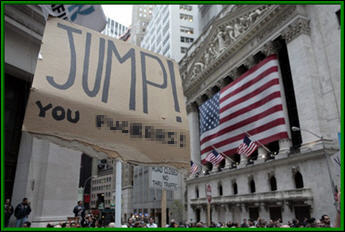 Today's key release is April's ZEW survey of investor confidence in Germany at 10:00 GMT. The market expects the ZEW to have continued its recent upward trend, perhaps taking the index above zero for the first time since July 2007. The headline index (which measures investors' expectations for the German economy) has already risen for five consecutive months. The reasoning is that ECB President Trichet's hints earlier this month that further unconventional policy support is not far off should have helped to boost sentiment. Nonetheless, the index has not been a very strong leading indicator of actual German GDP growth.
In the UK consumer inflation data for March is released at 09:30 GMT, with the consensus looking for +0.2% mom / +2.9% yoy for CPI and -0.2% / -0.5% for headline RPI. This would be the first negative year-on-year reading on this measure since Mar 1960, while a reading below -0.8% yoy would be the lowest in the history of the series which dates back to 1948. This data could serve as a timely reminder of the reasons why the MPC chose to embark on a programme of Central Bank reserve creation, as it is paramount that it does what it can to ensure the deflationary environment likely to be confirmed today remains transitory. I still fully expect the MPC to announce in early May that it intends to continue its purchases after the initial £75bn injection, probably moving to a monthly target range to be announced at each subsequent MPC meeting.
Paul Fisher, the MPC member responsible for directing the Quantitative Easing programme, testifies in front of the TSC from 09:45 – his words will be closely watched for any clues over the future evolution of policy.
Earnings season continues at a breakneck pace with highlights today including Coca-Cola (NYSE:KO) (expected EPS $0.66), Caterpillar (NYSE:CAT) ($0.06), Merck (NYSE:MRK) ($0.78), State Street (NYSE:STT) ($1.02) and Yahoo (YHOO) ($0.08).
And Finally… Jon Stewart Wonders About The Goldman Sachs Connection To Washington
Disclosures: None