Every two months on Sunday night, 12 or more central bankers from around the world gather to coordinate monetary policy moves. The meeting takes place on the 18th floor of the Bank For International Settlements building in Basel Switzerland.
It would be reasonable to suspect that there is significant effort put into collaboration and cooperation amongst these powerful institutions at these meetings. It would appear that we are starting to see the results of this of coordination showing up in the markets.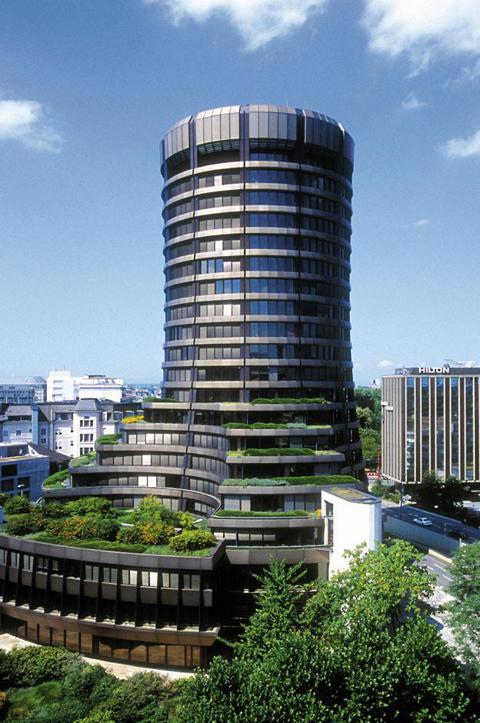 Source: BIS website
Last night, Japan announced unprecednented monetary easing measures. The Bank of Japan is set to ease at the rate of $75 billion per month with a total target of $1.4 trillion. This is a huge move considering that Japan has about one-third the GDP compared with the United States.
Japan's monetary easing move was not a big surprise as Japan's leader Shinzo Abe has been promising for months to do whatever it takes to fight deflation.
The chatter regarding the Federal Reserve scaling back its monetary easing programs (currently $85 billion per month) has been growing steadily louder over the last few weeks.
Within hours of the BOJ announcement last night, the President of the Atlanta Fed, Dennis Lockhart discussed the possiblity of the Fed scaling back its monetary easing programs over the next few months.
It would appear that an organized monetary easing rotation from the Federal Reserve to the Bank of Japan may be under way. Should this prove to be the case, it should have certain quantifiable (and tradeable) effects on global markets.
How the easing game will play in Japan remains to be seen. However, such large monetary easing actions are bound to have unforeseen consequences as warned by the Bank For International Settlements in their 2012 annual report.
The monetary easing actions of the Fed flow through specific channels in the financial system -- first to the money center banks, from the money center banks the hope is that the money then trickles down through the regional banks and businesses where it will eventually stimulate the broader economy. In practice, the liquidly injected by the Fed has the tendency to find its way into more specific areas rather than a broad-based even distribution. One of those areas that seems to have benefited the most is the U.S. stock market.
As we are now several years into very aggressive monetary easing actions, we can now start to discern more clearly where these liquidity flows go. It appears that wages and incomes are not being positively affected in proportion to assets and commodities.
As mentioned, it remains to be seen how the BOJ's easing actions affect the broader economy of Japan. It is interesting to note that in January 2013 Japan moved to cut back on welfare programs by 6.5%, these cuts will start in August. This combined with the massive monetary easing actions could contribute to an unstable social situation.
Looking ahead, it is interesting to consider what the next major move of central banks may be. Could it be the ECB's turn to ease when the BOJ has run its course?
Time will tell.
Please remember that leveraged ETFs and ETNs are designed for short-term trading. All financial decisions are your own, seek professional advice before taking action.
Disclosure: I am short GLD, SPY, IWM. I wrote this article myself, and it expresses my own opinions. I am not receiving compensation for it (other than from Seeking Alpha). I have no business relationship with any company whose stock is mentioned in this article.