Facebook (NASDAQ:FB) Home is now official. Facebook has announced its own version of Android phone which is made by HTC. This phone is called First. The purpose of this phone is to showcase how the 'Facebook Home' works. Facebook Home will be available to other Android devices as well. In the following weeks, Facebook will make Facebook Home available to Samsung Galaxy S3, S4, Note and HTC One as well. Facebook will not make money from the sale of device. We will look at what is the financial and strategic implications for Facebook and other ecosystems.
Facebook Home looks confusing to many investors/users. It is not an app or a brand new operating system. It is somewhere between the two. Facebook Home is an Android system which brings Facebook closer to users. In a normal Android or Apple iOS, Facebook is one click away. Users need to click the Facebook icon to access Facebook content. It is an active behavior. In the Facebook Home, Facebook content will be on your front screen. All Facebook content is integrated into the operating system. Seeing your Facebook content does not require active behavior anymore. When a user wants to make a phone call or check his email, he will turn on his phone and see the Facebook content. Facebook content will become so close to users that they will not need that extra click.
For Facebook, it is not likely to change its industry position or financial position significantly in near term. Facebook has 1.1bn MAU right now. That is a huge ecosystem. Over 50% of the MAU access their Facebook page by mobile these days. Mobile is very important and will become more important for Facebook in the future. That is the main reason that Facebook wants to have its own version of Android. It wants higher user engagement.
Actually, it is not the first time that Facebook has tried to enhance mobile user experience. Back in 2011, Facebook introduced a version of Facebook phone with HTC called ChaCha. It was a decent phone at that point. Even so, there was little success. Mobile users continue to choose normal Android phone or iPhone over ChaCha.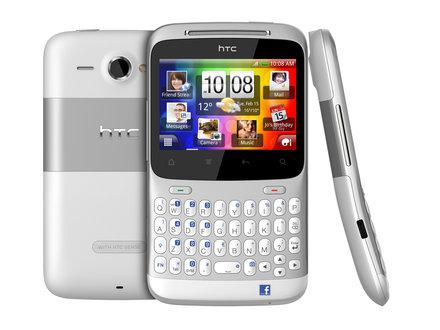 Again, Facebook understands that mobile users are extremely important for the company and will continue to put effort in this area. Mobile revenue represented approximately 23% of advertising revenue for the fourth quarter of 2012, up from approximately 14% of advertising revenue in the third quarter of 2012. Facebook understands that its revenue from desktop will decline as more users spend more time on smartphone/tablet than desktop. With a smaller screen, Facebook must enhance users engagement while users move to mobile. This is a very important step for Facebook to keep its leading position as social platform.
Financially, it will not be important for Facebook in the near term, but it may be very important in long term. Facebook will not put any ad in the home screen when it first launches Home. Once the adoption reaches scale, Facebook is likely to put ad on Facebook Home. This will be very important for the company and the stock. Page visits may be up 50% for Facebook Home users. A normal user may spend 20 minutes on Facebook every day. A user is likely to spend 30 minutes on Facebook, as the their mobile phone home screen reminds them to visit Facebook every time they turn on the phone. Also, the Ad fee rate would be much higher for Home screen. That is a normal pricing behavior in the media sector. Fee rates for home screen are always higher than side bar or other web pages. That would help Facebook maintain its fast growth rate. If Facebook starts to put ads on Facebook Home in 2014, Facebook's revenue growth can reach 40%. That means we will see revenue growth acceleration in 2014 which can push the stock higher. It is a good opportunity to buy Facebook, considering its mobile effort.
For other handset makers:
HTC (2498) will be a beneficiary of this effort. HTC is a hardware company. It makes phones on all kinds of OS (Android, Windows, Facebook Android). For HTC, it does not care about the iOS war. It focuses on its hardware business. As long as Apple (NASDAQ:AAPL) does not dominate the smartphone world, HTC has a good chance of making proper profit in the handset space. The fact that Facebook choose HTC as a partner shows HTC's ability to make good hardware and to be flexible while working with bigger companies. That is the main reason that HTC used to be the first one who make Android phone back in 2009.
For Apple, Samsung (OTC:SSNLF), Sony (NYSE:SNE), Google (NASDAQ:GOOG) and for handset makers, the impact is likely to be very small. Facebook's version of Android is not likely to gain significant market share in next two/three years. It will not post significant threat to those companies.
Finally, the ecosystem war:
I think Facebook is trying to join the ecosystem war and come up with its own version of Android. It may eventually post some threat to Google. Once Facebook has its own version of OS, it may eventually put its own search engine in the handset as well. That will help them eat Google's lunch at some point. It is something that Google investors should closely monitor.
Conclusion: A Facebook version of Android will help Facebook enhance its mobile user experience and keep it relevant in mobile world. HTC is likely to benefit from the launch as well. This is important for Facebook strategically and financially.
Disclosure: I have no positions in any stocks mentioned, and no plans to initiate any positions within the next 72 hours. I wrote this article myself, and it expresses my own opinions. I am not receiving compensation for it (other than from Seeking Alpha). I have no business relationship with any company whose stock is mentioned in this article.