Free music is everywhere around us. We hear it when we go out to eat, shop, joyride, or when we are just relaxing at home. And everyday more and more big companies are jumping on the streaming bandwagon. But as noted by the Verge, it is very difficult to make money streaming free music to listeners. Even though it is everywhere, with millions of listeners, it isn't profitable because of the high royalty costs that must be paid to the music labels:
Everyone wants streaming music to be cheap or free for listeners, offer every song ever recorded, be made available on every device, be consistently lucrative for the industry, and give new and established artists robust support for new music.
Gone are the days when an artist (known or unknown), or their label gave out free demo records to radio stations hoping that listeners would run to the record stores and buy the songs. The business model has completely changed.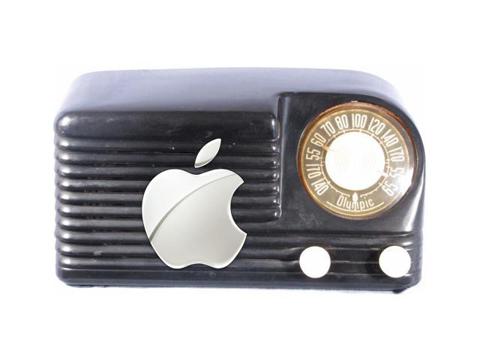 As I mentioned in a recent article, Apple (NASDAQ:AAPL) is working very hard to launch its own new mobile streaming service that some analysts have dubbed iRadio. And with its huge cash reserves, it can afford to lose money streaming free music to the many different iDevices. Why? Because many experts agree that this would sell even more Apple iGadgets.
But there's more. The company wants to undercut companies like Pandora (NYSE:P) with lower royalty payments to the labels. According to Glenn Peoples at Billboard Apple has the ability to sweeten the deal for the record labels with something that no one else has:
The pitch goes something like this: Apple's Internet radio service will come with a buy button that allows the listener to purchase a song being played on the world's biggest music store, iTunes. That ability to link a purchase to the Internet radio service means labels will also benefit from consumers' future listening of purchased tracks on iTunes Match, Apple's cloud-based music locker that streams music to various devices. Labels and publishers receive a share of the $25 annual fee.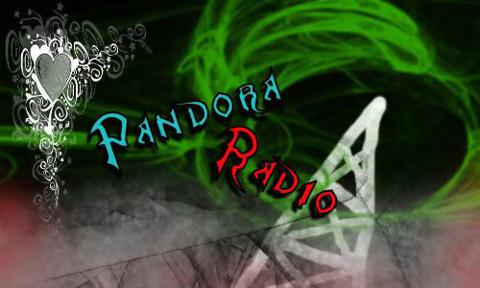 Last month 9 to 5 mac uncovered code in an iPad, which appeared to be for a radio service with a button marked buy. This leads some to speculate that any iStreaming service software would be built into Apple devices instead of relying on an App that could be used by other competing companies. As tech analyst Peter Kafka reminds us, Apple does not own the phone market:
Finally, remember that while Apple owned the music player market, and it owns the iPad market, it doesn't own the phone market. So, even if Apple comes out with a killer streaming music service, it's unlikely that it's going to make that one available for Android users. Which means Pandora will still have plenty of room to play.
But the "buy" button would offer a new type of functionality never seen before in the music industry according to 9 to 5 mac. They theorize that due to the radio tower picture on the buy button, users could buy entire stations of music directly from the music labels specifically targeted to them:
If the above buttons are taken at their literal meaning, Apple could offer to sell stations of music based on particular songs, artists, or genres.
The software would have access to user's iTune accounts, and according to the New York Times it could judge their tastes. And listeners could then share these stations across all of their devices via purchased iMatch accounts. This would differ from other streaming music companies who offer the ability to purchase only one song at a time. As Erica Ogg writes:
It's still not entirely clear how such a service would work, but Apple has been said to be in talks to license music from major labels to allow its iTunes users to pay a subscription fee to stream channels of music instead of one-off purchases.
CNET has learned that Apple is very close to signing with two major music labels, and according to its sources, the music service would offer new revenue streams to the labels:
That includes a quick way for consumers to buy a song they hear, potentially boosting download sales from iTunes, as well as a revenue share of new audio ads Apple is planning to add to the free service, according to sources. The product would be tied to iTunes, and available on mobile devices. Apple could sign deals with both Warner Music and Universal Music Group within the next week, according to the sources. Apple spokesman Tom Neumayr declined to comment.
The sources were quick to add that nothing has been signed, and that both deals could fall apart. The service, which most agree will come out this summer, would more likely be titled "iStreaming something" rather than iRadio according to CNET. Right now all of this is speculation, and there are no guarantees that Apple will be successful. However it could be very lucrative for everyone involved if it is a success.
I have been somewhat skeptical about investing in Apple since the iPhone 5 problems, that in my opinion were never fully addressed. And the company has been extremely stingy to shareholders considering its huge cash reserves. However as I have mentioned in other articles, this iMusic deal may be the catalyst that turns everything around for the company. With a share price of $423, it might be the time to buy shares. Because even though the summer lows are ahead, a concrete announcement about iStreaming would bounce the shares up fast.
Price Target Summary
| | |
| --- | --- |
| Mean Target: | 614.17 |
| Median Target: | 600.00 |
| High Target: | 888.00 |
| Low Target: | 420.00 |
| No. of Brokers: | 47 |
Of 47 brokers polled by Yahoo Finance, the low target for Apple is $420. But the high is $888. Those are the extremes, which means that the shares may be at the bottom. If it hits the median target of $600 that would be a huge upside for an investor right now. As I mentioned this article is based on rumors and speculation that are probably based on a lot of facts. It's the old saying: "Where there's smoke, there's fire". Apple is a very stable company in spite of its problems with some of the products. To me the possible gains outweigh the negatives based on these rumors.
Disclosure: I have no positions in any stocks mentioned, and no plans to initiate any positions within the next 72 hours. I wrote this article myself, and it expresses my own opinions. I am not receiving compensation for it (other than from Seeking Alpha). I have no business relationship with any company whose stock is mentioned in this article.