The only thing that will be missing from this summer and fall's carbon capture debate in Washington will be that announcer who revs up pro wrestling fanatics with his battle cry, "Let's get ready to rumble!"
In declaring carbon dioxide emissions a threat to the general public, Obama's Environmental Protection Agency is trying to pin its Congressional opponents even before the match begins by declaring that it can move to force companies to reduce their carbon without Congressional approval. But the sideshow over the White House's insistence on cap-and-trade over the taxation approach that is preferred by many leading environmentalists promises to become the main event. Right now, any investor who thinks he knows what the outcome will be (cap-and-trade, taxation, or nothing at all), is kidding himself.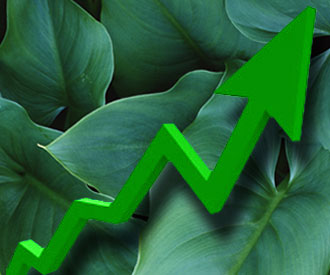 Having said that, however, investors would be crazy not to try to take advantage of all the headlines the CO2 debate is going to generate, headlines that will lead to a knee-jerk reaction on Wall Street to buy up "green" stocks.
So here are five companies that could get swept up in this green wave of publicity. They aren't the ones you might expect – and regularly read and hear about on TV. These five have been culled from a new report from a valuable information source that doesn't get a lot of publicity, the Carbon Disclosure Project (CDP). Think of CDP as a group of institutional investors who are socially minded but still focused on the bottom line. Think of these five as stocks that, as carbon makes headlines, will be trumpeted in the media as an ingenious new way to capitalize on Washington's green fixation.
CDP turned to PriceWaterhouseCoopers to put together a list of the leading green companies in the S&P 500 – companies that know their environmental risks and are developing strategies to meet and even benefit financially from reducing emissions.
In the consumer retail category, Colgate-Palmolive Co. (NYSE:CL) came out on top. Just imagine how Colgate-Palmolive will be able to weave its "greenness" into its advertising.
Among utilities, a company that almost never generates positive publicity, Con Edison (NYSE:ED) was the leader. Among tech and telecom firms, Dell Inc. (DELL) was the leader. Dell should be able to take advantage of its ranking in its advertising at a time when the high tech industry is consumed by the need to reduce data center power consumption or risk brownouts and blackouts in a few years.
Among manufacturing firms, Ford Motor (NYSE:F) came out on top, while among financial services firms, Genworth Financial Inc. (NYSE:GNW) scored highest. Depending on how clever they are, both could use their newly-certified greenness to score a marketing coup at a time when consumers and investors alike are climbing on the green bandwagon.
Disclosure: No Positions