Review
Starting late June 2012, I have been outlining how I might implement a portfolio strategy which profited from bouts of strong market advances while limiting excessive draw downs during periods of adverse movements. I wanted this to be practical and able to be implemented profitably. This requires a timing tool, which I have called "Indicator," and a tactic which comprises three basic phases:
A negative "Indicator" means 100% cash.
An accelerating/positive "Indicator" means trade in "High Beta" stocks.
A de-accelerating/positive "Indicator" means Low Volatility stocks/

ETFs.
With these tactics, returns would be expected to ratchet up in periods of market strength, and draw downs would be expected to be small and controlled during bouts of weakness, and market returns would be achieved in-between.
I have made some comments on other SA articles that individual investors sometimes fool themselves by not keeping accurate records of what they do. To stop myself doing the same (because it is easy to do), I have run a portfolio through an independent service based on the selections and timings mentioned in my articles, and I have run it as a real time exercise.
The following is the result to date.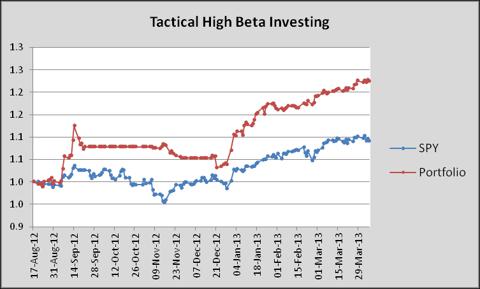 To summarize:
I had some good wins in August, and as "High Beta" started under-performing in a declining market, I went to cash (September).
Around November, with the uncertainty of the US tax position, I took a position in some inverse ETFs, which proved wrong (and I will never consider doing this again).
In December, I started having performance anxiety and with "Indicator" positive, I entered select stock positions.
In early February, "Indicator" was positive but the portfolio started to behave erratically, I found it hard to get consistent alpha and deferred to a Low Volatility ETF (good choice).
Could we have done better?
My risk/reward indicator identifies the best performing portfolio for the past 3 months in seconds. While this is, of itself, useless as a forecasting method, it is useful as a reverse engineering tool and therefore potentially as a way of improving decision making
So, what has been outperforming in the past month or so? Basically, the following portfolio was THE one to have owned in the past 3 months.
STOCK

SECTOR

CAP

OWW

Orbitz WorldWide

Travel & Tourism

699 M

OME

Omega Protein

Food Products

212 M

HRB

H&R Block

Specialized Consumer Services

7.7 B

HGG

hhGregg

Durable Household Products

418 M

CSV

Carriage Services

Specialized Consumer Services

381 M

SRT

Startek

Business Support Services

94 M

MPW

Medical Prop Trust

Specialty Real Estate Investment Trusts

2.3 B

TPL

Texas Pacific Land

O&G Exploration & Production

633 M

CPB

Campbell Soup

Food Products

14.2 B

NFP

National Fin. Partners

Asset Managers

927 M

RDN

Radian Group

Mortgage Finance

1.85 B

UFI

Unifi

Clothing & Accessories

383 M

BBY

Best Buy

Specialty Retailers

8.79 B

EVC

EntraVision Comm

Broadcasting & Entertainment

269 M

OHI

Omega HealthCare

Specialty Real Estate Investment Trusts

3.62 B
The price graphs of two of these stocks demonstrates the general pattern.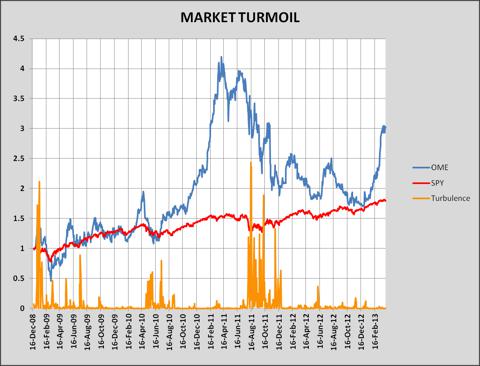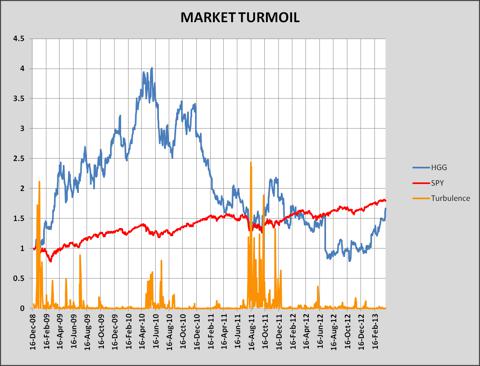 What this exercise has shown is that reverse engineering is a tough ask. While many of these stocks have been written up by various authors on Seeking Alpha, and by and large the recommendations have proven correct, I nevertheless have found it difficult to classify features which might have identified these stocks as stellar performers.
The most obvious classification appears to be one based on value, with a possible coupling to M&A activity, and re-invention of the business with new management. There is nothing new there, but it is difficult to monitor this information systemically.
These results do support the view now creeping in to many strategy articles on Seeking Alpha, that now is the time to rotate into previously under performing sectors and stocks. I would add that, in the context of a weak economy, it makes sense to consider stocks which may benefit from particular situations rather than on the macro economy. I would also add that, in my view, this type of investing does require a higher degree of fundamental analysis.
There are so many stocks which fit this pattern. The following are stocks which have started making the most significant moves. Most if not all have had articles posted on Seeking Alpha this year and late last year, so there is plenty of reading material on hand. And...don't discount the above mentioned stocks because they may also have more run in them.
STOCK

SECTOR

CAP

Ducommun

Aerospace

216 M

ITC

ITC Holdings

Conventional Electricity

4.8 B

Verizon Comm

Fixed Line Telecommunications

141 B

IDT Corp

Fixed Line Telecommunications

306 M

BSI

Blue Square Israel

Food Retailers & Wholesalers

216 M

WellCare Health

Health Care Providers

2.6 B

Skyline Corp

Home Construction

40.3 M

OGE Energy

Pipelines

6.9 B

Arthur Gallagher

Property & Casualty Insurance

6.2 B

Css Industries

Publishing

248 M

Cedar Shopping

Retail Real Estate Investment Trusts

457 M

K12 Inc

Specialized Consumer Services

977 M

IX

Orix Corp

Specialty Finance

157 B

GameStop Corp

Specialty Retailers

3.5 B

Barnes&Noble

Specialty Retailers

1 B
Disclaimer:
The content in this document is provided as general information only and should not be taken as investment advice. The contents in this explanatory paper shall not be construed as a recommendation to buy or sell any security or financial product, or to participate in any particular trading or investment strategy. The ideas expressed on this site are solely the opinions of the author. The author may or may not have a position in any security referenced herein. Any action that you take as a result of information or analysis on this site is ultimately your responsibility.
Disclosure: I have no positions in any stocks mentioned, and no plans to initiate any positions within the next 72 hours. I wrote this article myself, and it expresses my own opinions. I am not receiving compensation for it (other than from Seeking Alpha). I have no business relationship with any company whose stock is mentioned in this article.